Marvel's Echo First Images Released Showing the Titular Character
Marvel's Echo series has been filming in and around Atlanta for the past month, and Marvel Studios has released the first look at the show. Disney welcomed the start of production by revealing some details about the program, including a still of Alaqua Cox's namesake character, ahead of Disney's Upfronts presentation Tuesday afternoon. Marvel just unveiled a promotional image for "Echo," which shows the character alone and apparently deep in concentration. Maya has a lot to deal with after her betrayal as the new series debuts.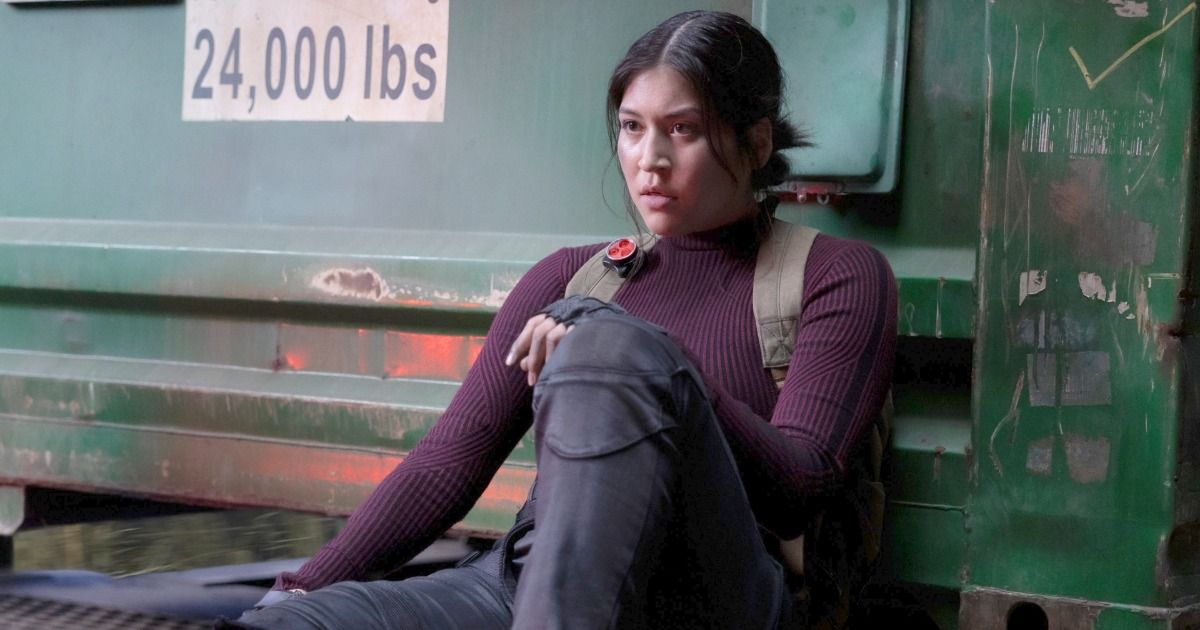 Source: Disney
Marvel's Echo Has a Huge Indigenous Number of People Involved
Alaqua Cox, Devery Jacobs, and a bevy of other performers will appear in the series. Sydney Freeland, the director of Reservation Dogs, directs at least a handful of the show's six episodes. Marvel's Echo features a mostly indigenous cast, including Chaske Spencer, Tantoo Cardinal, and Devery Jacobs. Other indigenous actors in the show are Cody Lightning, Graham Greene, and Zahn McClarnon. Additionally, indigenous directors Sydney Freeland (Navajo) and Catriona McKenzie (Gunaikurnai) direct the show. Marvel's Echo is executive produced by Kevin Feige, Louis D'Esposito, Victoria Alonso, Brad Winderbaum, Stephen Broussard, and Richi Palmer. Marion Dayre and Jason Gavin are also Executive Producers. Etan Cohen and Emily Cohen were originally confirmed to write the series, however, they no longer appear to be involved.
According to Marvel's synopsis, "Maya Lopez, whose vicious behavior in New York City catches up with her in her hometown, is revisited in Echo's origin story. If she is to move forward, she must confront her history, reconnect with her Native American ancestors, and accept the importance of family and community."
Marvel's Echo Continues From Where Hawkeye Left Maya
There will be no shortage of content from Disney. Limited MCU programs have inundated the streaming platform, all of which highlight previously underutilized characters. One such series follows the often-overlooked figure Clint Barton (Jeremy Renner), whose outings in Marvel team films were brief. "Hawkeye" not only depicts Clint's battle with Natasha's (Scarlett Johansson) terrible death, but it also includes characters with hearing impairment.
Maya's story remained unresolved when viewers last saw her. Recognizing Kingpin's part in her father's death, she sets out to assassinate him at the end of "Hawkeye," leaving Kingpin's fate uncertain. Regardless, if upcoming episodes of "Echo" are any indicator, Maya is on a path to resolution.
The filming of Marvel's Echo, began last month. Alaqua Cox talked about how happy she was to get the role before filming began.
"It's just so crazy that I'm getting my own show after Hawkeye. That was like my first acting role, ever," Alaqua said. "I don't know why they're giving me this opportunity, but I'm just grateful. I'm excited for the support and being able to advocate for the Deaf community. We want to have that equality and get more people involved. I'm just so grateful for all of the opportunities I've been given."
Source: Disney+
Maya Lopez aka Echo Was a Pivotal Part of Hawkeye
In all six episodes, Alaqua Cox's character was the leader of the Tracksuit Mafia, a gang of criminals that went after the titular heroes. Her loyalties shifted after Hawkeye revealed that her uncle, Vincent D'Onofrio's Kingpin, was the one who ordered the assassination of Echo's father.
The announcement of Alaqua Cox happened in December 2020 as the comics character Maya Lopez/Echo. in the MCU Disney+ series, Hawkeye (2021). By March 2021, Marvel Studios had begun work on a Hawkeye spin-off focusing on Cox's Lopez for Disney+, with Etan Cohen and Emily Cohen scheduled to write and executive produce.
Bert and Bertie directed the Hawkeye episode "Echoes" having Lopez's introduction. They did not expect to be involved with the spin-off series and thought it would be more suitable for someone from the Native American community to portray the character's narrative.
What do you think about Marvel's Echo? What is your excitement level for this show?
Leave a comment