MCU's Echo, Latest MCU Series, Begins Filming
The filming of the Marvel Cinematic Universe's upcoming series, MCU's Echo, began this week. Echo, Marvel's Hawkeye spin-off tv series, begins filming on April 22nd, according to Alaqua Cox.
Maya Lopez, played by Cox, first appeared in Hawkeye season 1 as an antagonist for Clint Barton (Jeremy Renner) and Kate Bishop (Hailee Steinfeld). Echo is a character that possesses the ability to perfectly mimic another person's movements and fighting moves. Her real name is Maya Lopez and in the comics, she encounters the Avengers, Daredevil, and Moon Knight.
On her Instagram Stories, the actress posted a photo of flowers and a card sent to her to commemorate the show's first day of shooting scenes. In it, she mentions that filming for the tv adaptation begins on April 22. This confirms earlier news stories this year saying the series might begin production in April under the working title, Grasshopper.
Alaqua Cox Talks About The Show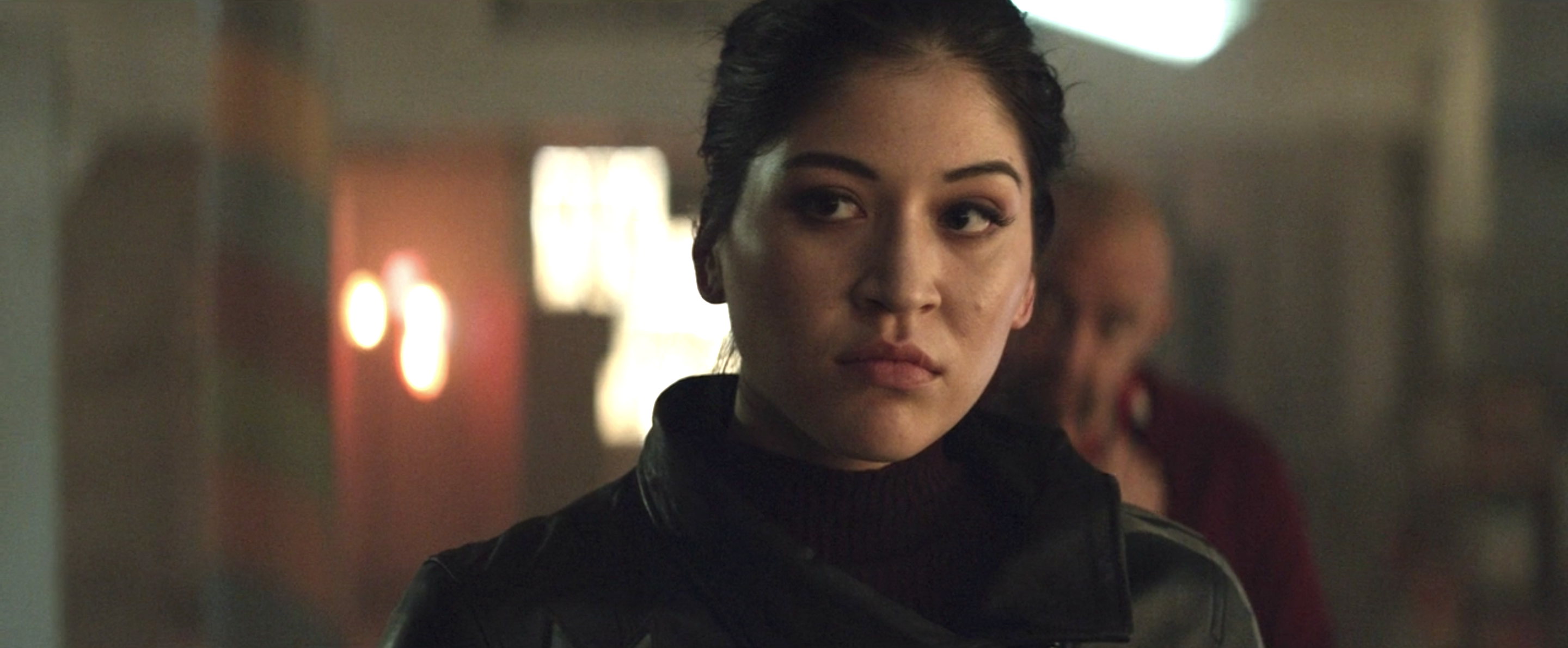 Source: Men's Health
The accompanying card alluded to the upcoming series making waves, as MCU's Echo has the honor of being the first Marvel Studios production to feature a deaf or Native American protagonist.
" decided to surprise me with these beautiful flowers before our first day of filming tomorrow," Cox said, holding a bouquet of white roses.
The show's production apparently takes place in and around Atlanta. Places also involve some smaller towns beyond the city to give the impression of being on a lesser level. The Hawkeye spin-off's lead writer is Marion Dayre. Bobby Wilson, Rebecca Roanhorse, Shoshannah Stern, Josh Feldman, Kaitlyn Jeffers, Steven Paul Judd, Jason Gavin, Ken Kristensen, Dara Resnik, and Jessica Mecklenburg are among the other writers on the show.
"It's just so crazy that I'm getting my own show after Hawkeye. That was like my first acting role, ever," Alaqua said. "I don't know why they're giving me this opportunity, but I'm just grateful. I'm excited for the support and being able to advocate for the Deaf community. We want to have that equality and get more people involved. I'm just so grateful for all of the opportunities I've been given."
Who MCU's Echo Is And Details About The Show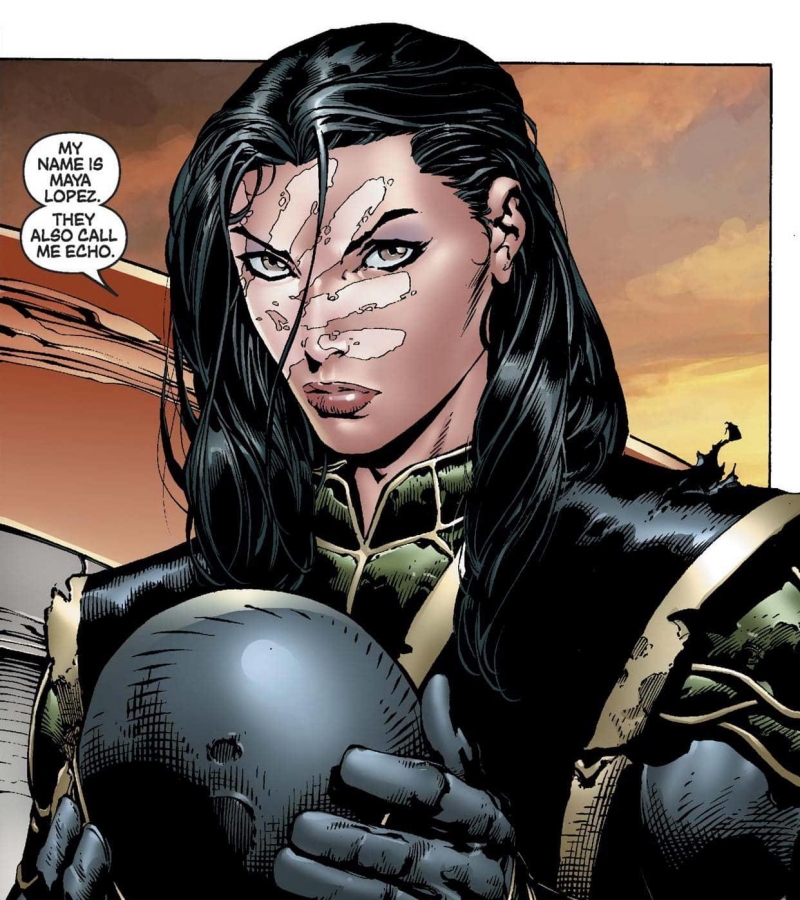 Source: Den of Geek
MCU's Echo is an upcoming American television series based on the Marvel Comics character of the same name made by Marion Dayre for the streaming platform Disney+. It is a part of the Marvel Cinematic Universe (MCU) television series produced by Marvel Studios, sharing continuity with the franchise's motion pictures, and is a spin-off from the series Hawkeye (2021). Dayre serves as the primary author.
Alaqua Cox repeats her Hawkeye role as Maya Lopez / Echo, and Vincent D'Onofrio and Charlie Cox also appear. The series' development began in March 2021, with Etan and Emily Cohen attached as head writers, along with Alaqua Cox.
When the official announcement of the TV show came in November 2021, it intrigued people. Dayre being the series' head writer was part of the announcement added at that time. Sydney Freeland is the director and this announcement happened on March 2022. Filming in the Atlanta metropolitan area, including Atlanta, Peachtree City, Social Circle, and Grantville, Georgia, began in late April. It continues until September 2022.
Echo, thanks to her photographic reflexes, is capable of perfectly replicating any physical movement or action she sees. She is also an expert in various forms of martial arts, among other abilities. The character's formulation came from David Mack and Joe Quesada and debuted in Daredevil #9 in 1999. She's also the first to assume the Ronin identity before being shifted on to Clint.
What did you think of MCU's Echo in Hawkeye? Did you like her and if so, what do you expect from her upcoming series?
Leave a comment