Moon Knight Fourth Episode Shocks Fans – Spoilers Ahead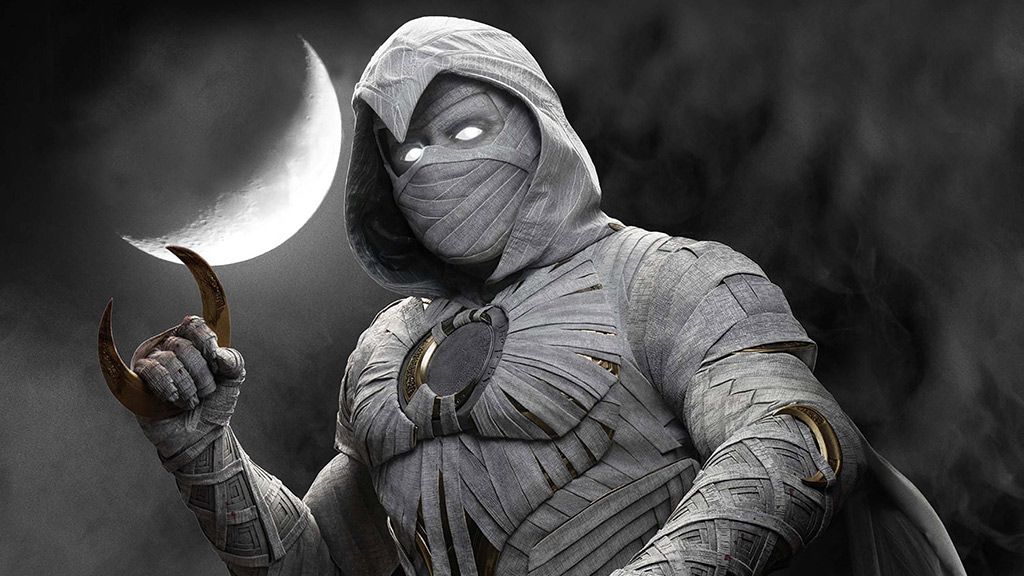 As has happened with the rest of the episodes, Moon Knight's fourth episode has not left the fans indifferent. However, in this new installment of the series, the perplexity left in the audience was higher than ever. Below we are going to review this episode in detail. If you haven't seen it, you may want to avoid seeing the SPOILERS that contain some of the reactions we share here.
The Plot of Moon Knight Fouth Episode
Image via Marvel Studios
The fourth episode of Moon Knight is finally here. As many will remember, in previous Marvel Studios series like WandaVision, Loki or Falcon and the Winter Soldier, the fourth episode always brought a surprise that left fans with their mouths wide open. Moon Knight was no exception.
Oscar Isaac's performance with his dual personality is being masterful, although this was not the strong point this time. We see that the Egyptian gods were very real in the Marvel Cinematic Universe from the first episode. In this episode, we could immerse ourselves in this Egyptian atmosphere in a much more intense way. At times it felt like we were watching a movie like The Mummy, Uncharted, or even Indiana Jones.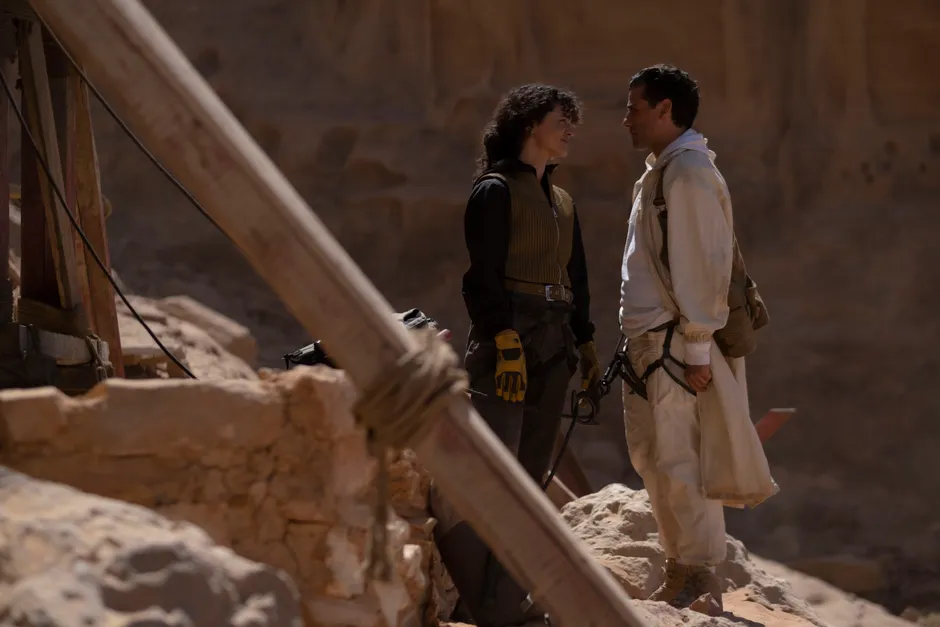 (Image: Marvel Studios)
Towards the middle of the episode, we could see when Steve Grant and Layla El-Faouly enter the tomb of Ammit. A frightening mummy attacks our protagonists. Apart from all this, everything got complicated after Arthur revealed to Layla that Marc himself was involved in his father's death.
These events delayed their escape after Steven found the figurine where Ammit is imprisoned and was caught by Harrow and his henchmen. The big turning point, and one that no one expected, is that the villain shoots Marc Spector, who no longer has Khonshu's powers, until apparently killing him.
However, what blew fans away with the Moon Knight's fourth episode was the final part of the episode, offering a mind-blowing final sequence that left both the audience and its main characters brutally confused. After Harrow's shooting, Steven Grant wakes up completely sedated in a psychiatric institution, totally confused. He sees that Layla is also there and that Arthur Harrow runs the institution. He lives a moment full of delirium and paranoia, where he even meets Marc Spector in separate bodies. The final moment is undoubtedly the most shocking, where our protagonists meet a giant hippopotamus in the form of a god.
Curiosities of the Episode
Does Episode 4 of Moon Knight Feature Jake Lockley?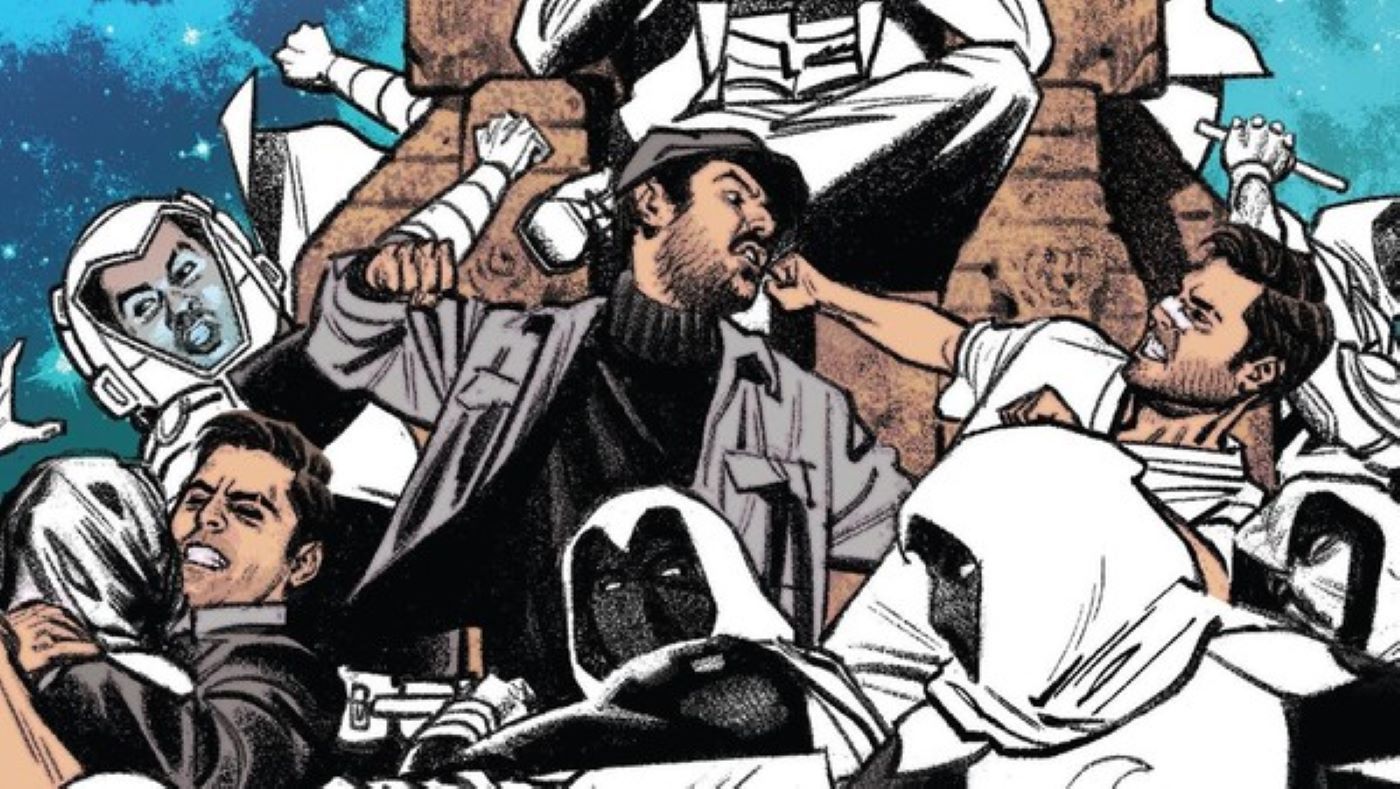 (Image: Marvel Comics)
In episode 3, we already see that there is a third personality when Steven and Marc discover that neither of them has been the one who killed their enemies. Many believe that it could be Jake Lockley, another of our protagonist's personalities. This third, more violent personality can be in one of the sarcophagi we see moving violently at the end of the episode.
The Mention of Bushman, a Moon Knight's Villain
We are told about Moon Knight's origin in a rather subtle way. Harrow reveals to Layla that Marc murdered her father, an archaeologist who believed that gods dwelled among humans. When she angrily asks for an explanation, Marc reveals that he was there when her father died but that he didn't do it, it was his partner.
Who is the Hippopotamus that Appears at the End?
(Image: Marvel Studios)
Marc Spector and Steven Grant come face to face with a hippopotamus goddess at the end of the episode. The appearance of this character leads us to believe that Marc is not dead but is under Arthur Harrow's spell. Taweret may help Marc, whether imaginary or real, come to his senses and guide him back to reality.
The Final Scene Comes out of the Comics
The scene in the asylum is a part straight out of Marvel Comics. Moon Knight saw Marc Spector in a mental institution without knowing how he got there. He eventually found his other personality, Steven Grant, and the two tried to escape from the clinic, which was run by none other than Arthur Harrow. What happens next we won't reveal to avoid potential spoilers.
Featured Image Via Marvel Studios
I am a circus aerialist influenced by Dick Grayson and Spider-Man. Fortunate to write about the characters that inspired me. I also have a Bachelor's degree in Political Science and a Master's degree in International Trade.
Leave a comment