Kim Kardashian in AHS Season 12… You Read That Right!
We're getting a bunch of new stuff for our favorite shows. We have the Ahsoka release date and the Bad Batch season 3. More on topic, we have possible replacements for Jonathan Majors. Speaking of new actors, we're getting Kim Kardashian in AHS season 12.
Yes, you read that right. American Horror Story is casting the most famous Kardashian for its upcoming season. Naturally, that caught many fans by surprise. The response has been fairly mixed.
That said, I'm kind of excited to see where this goes. After all, it's somewhat similar to Lady Gaga's casting. Then, we might be in for a pleasant surprise.
So, what's the plan here? What can we expect? Let's find out.
A surprising post by Emma Roberts, tagging Kim Kardashian
View this post on Instagram
The announcement came in the form of a couple of Instagram posts. Above, you can see Emma Roberts' post. In it, she states "This summer… Kim and I are DELICATE." In the same post, she tags Kim Kardashian and Ryan Murphy.
If that's not clear enough, don't worry. The video itself also mentions Emma Roberts and Kim Kardashian's casting. It says about the same thing, but with the AHS: 12 title. With that, we also get the "this summer" announcement.
So, let's wait and see what the writers and Kim can do!
What to expect from Kim Kardashian in AHS Season 12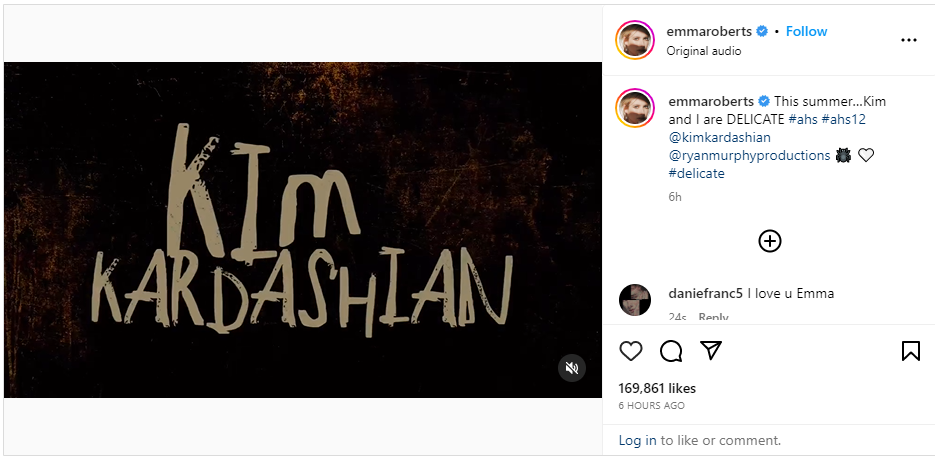 Fan reaction has been kind of mixed, but I trust the writers. (Image credit: Emma Roberts)
For Kim's role, Murphy had a few things to say. Firstly, he opens up by stating that she's among the biggest stars. He also called her bright. And, you know what? I can agree with that. Few people are as business-savvy as her.
Moving onto the show, Murphy had a few things to say as well. Halley Feiffer will be the single runner for this show. And, Feiffer's role for Kim seems interesting. According to Murphy, it's a fun and terrifying role, written especially for Kim.
He also claims that the season is unique. According to the co-creator, it's "unlike anything" they've done before. Perhaps, Kim Kardashian in AHS is great news!
Delicate Condition, the novel behind Kim Kardashian's AHS season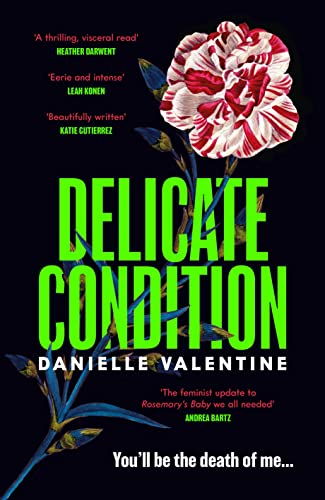 Now you know why it's AHS: Delicate! (Image credit: Amazon UK)
So, what's with the whole "Delicate" thing? We see it in Roberts' post and the AHS: Delicate title. Well, that's because it's partly based on Delicate Condition. That's an upcoming novel by Danielle Valentine.
The plot is about a woman and a sinister figure. The former believes that the latter is trying to prevent her pregnancy. If you get Rosemary's Baby vibes, you're not the only one. Andrea Bartz claims it's a more feminist version of it.
The book is coming out in August. So, don't expect to get your spoilers from it. For now, all we can do is pray that Kim hits the mark!
Featured Image Credit: Wikimedia Commons.
Leave a comment