Ahsoka Release Date Confirmed And New Trailer Revealed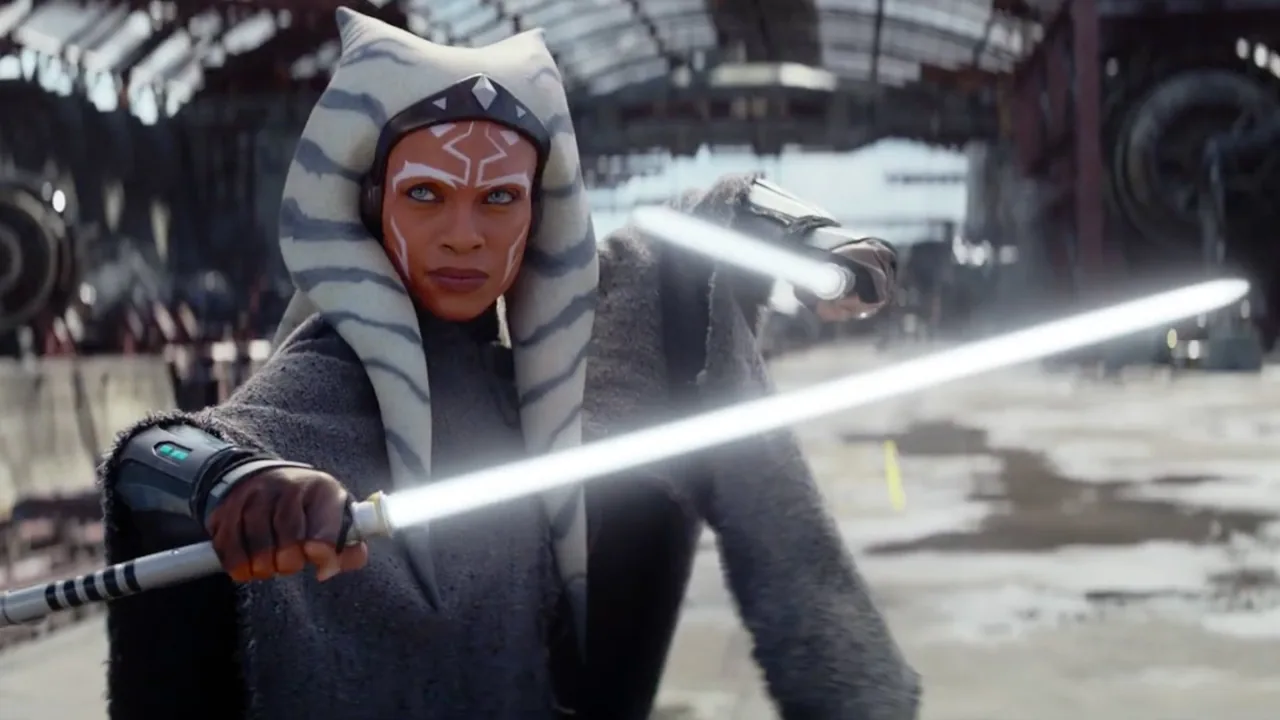 Get ready, Star Wars fans! Lucasfilm has finally revealed the Ahsoka release date. The show, led by Rosario Dawson, will premiere on Disney Plus in August 2023. They announced it at Star Wars Celebration 2023, along with the first trailer for the series.
As you may know, Ahsoka Tano is a beloved character in the Star Wars franchise. Initially she first appeared in The Clone Wars animated series as the Padawan of Anakin Skywalker. Over the years, fans have adored her, and she has appeared in other Star Wars shows. These include Rebels and The Mandalorian. Now, Ahsoka is getting her own spin-off, and fans couldn't be more excited.
If the Ahsoka release date wasn't enough, Lucasfilm also gave us the trailer for the series. And what a trailer it was! The series is action-packed, and the trailer teases a thrilling adventure where the character travels across the galaxy. Who's Ahsoka looking for? Well, none other than Grand Admiral Thrawn. Although Disney is keeping plot details under wraps, the trailer promises a lot of excitement. We saw epic battles, stunning visuals, and nods to other Star Wars shows and movies in it.
Previously, Rosario Dawson portrayed Ahsoka in The Mandalorian. As such, fans and critics alike gave this performance high praise. She perfectly captured the character's spirit, strength, and vulnerabilities, and many are looking forward to seeing her reprise the role in the upcoming series.
Ahsoka Release Date and Cast
Aside from Dawson, the Ahsoka series boasts a talented cast. These cast members include Natasha Liu Bordizzo as Sabine Wren, Mary Elizabeth Winstead as Hera Syndulla,  and Eman Esfandi as Ezra Bridger. Additionally, we know that Ivanna Sakhno and Ray Stevenson will appear alongside Hayden Christensen, who will be returning as Anakin Skywalker. Additionally, the show's production team is impressive, with Dave Filoni serving as the showrunner and executive producer. We can't wait for the Ahsoka release date!
However, the Ahsoka series is just one of the many Star Wars projects. During Star Wars Celebration 2023, Lucasfilm announced they'd release Visions Volume 2 on Disney Plus later this year. The animated series is a collection of short films created by different anime studios. As such, each episode features a unique take on the Star Wars universe.
In addition, several other Star Wars shows are currently in development. These include Skeleton Crew, which will star Jude Law, Andor season 2, and The Acolyte. Fans of The Mandalorian will be happy to know that showrunner Jon Favreau has confirmed that he has already written the fourth season of the hit series. So we didn't just get the Ahsoka release date; we also got tons of other news!
Who is Ahsoka Tano?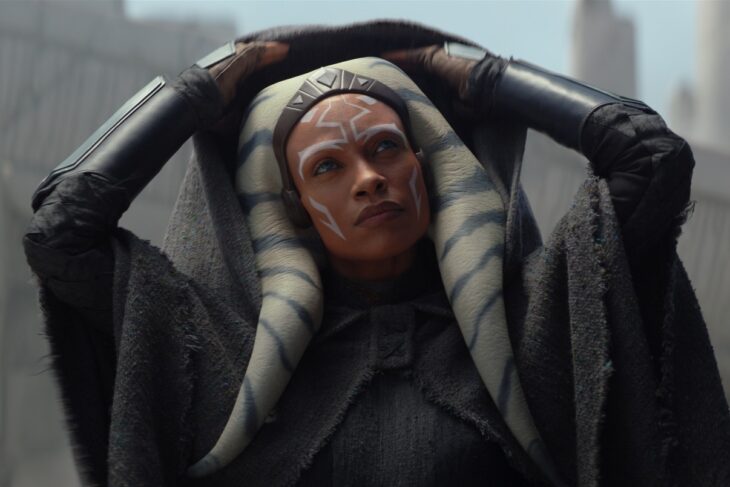 Image: Lucasfilm/Disney
If you didn't know, Ahsoka Tano is a character that has resonated with fans for many years. She represents the best of the Star Wars universe, including its themes of redemption, hope, and perseverance. Of course, her journey from a Padawan to a skilled warrior has been filled with challenges and obstacles. However, she has always remained true to her beliefs and principles. Now, with her own series, fans can see more of Ahsoka's adventures and explore new corners of the Star Wars galaxy. We can't wait for the Ahsoka release date in August 2023.
Naturally, this announcement has generated a lot of buzz on social media. Many fans expressed their excitement and anticipation for the upcoming series. The Star Wars community is known for its passion and enthusiasm, and the Ahsoka series is sure to be a topic of discussion and speculation for months to come.
With a talented cast, a great production team, and an exciting plot, it's clear that Ahsoka will be one of the best 2023 Star Wars features. So mark your calendars, and may the Force be with you!
Hi! I'm Arvyn, and I'm an English teacher from the UK. I've been teaching English online for over 4 years to students from all across the world and all ages. Outside of work, I'm a huge fan of reading, video games, and playing with my adorable kitties. See ya!
Leave a comment