Another Game of Thrones Prequel Get's HBO Green Light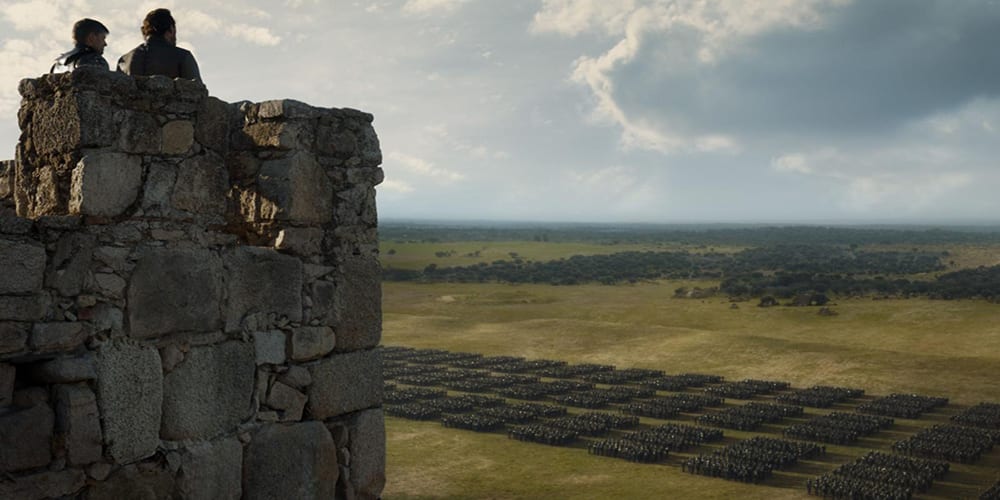 As fans await George R.R. Martin's next book, another work of his gets the green light for a TV adaptation. It's a story Martin's most fervent fans know too well. Hell, books he hasn't even finished got "adapted" to close out the Game of Thrones TV show. Martin's A Song of Fire and Ice series is one for the books, particularly because of its world-building. Like many authors, Martin explores the world further in one-offs and other stories. One such collection of stories is the Tale of Dunk and Egg. These stories explore Westeros through the eyes of an unlikely hero and his even more unlikely companion. Now that another Game of Thrones prequel series is coming to HBO, here's why you should be most excited for this one.
HBO Says Yes to Another Game of Thrones Prequel Series
Image via HBO
We know the Targaryen series is underway at HBO. There's even word of a few other shows that might see the light of day in the next decade. The Tales of Dunk and Egg, however, is the series I wanted to see most. These novellas are truly remarkable and I adore the titular characters quite a bit. Per a report at Variety, HBO is in early production with a team working on adapting these three novellas for a one-hour episode series.
Of course, this doesn't guarantee the show will see the light of day. A past project detailing Westeros before King Robert's death experienced a short-lived production stage as well. The only show we know is coming is House of the Dragon. In this show, we'll see the Dance of Dragons play out. Essentially, the Targaryen family starts a civil war with itself and the world around them pays for it. At 736 pages, I know Fire & Blood might seem like too large of an undertaking. Still, reading about the Targaryen family and the Dance of Dragons can help you build excitement for this series. While you're at it, read the Dunk and Egg novellas. The two characters are some of my favorites in all of Martin's works.
Who are Dunk and Egg?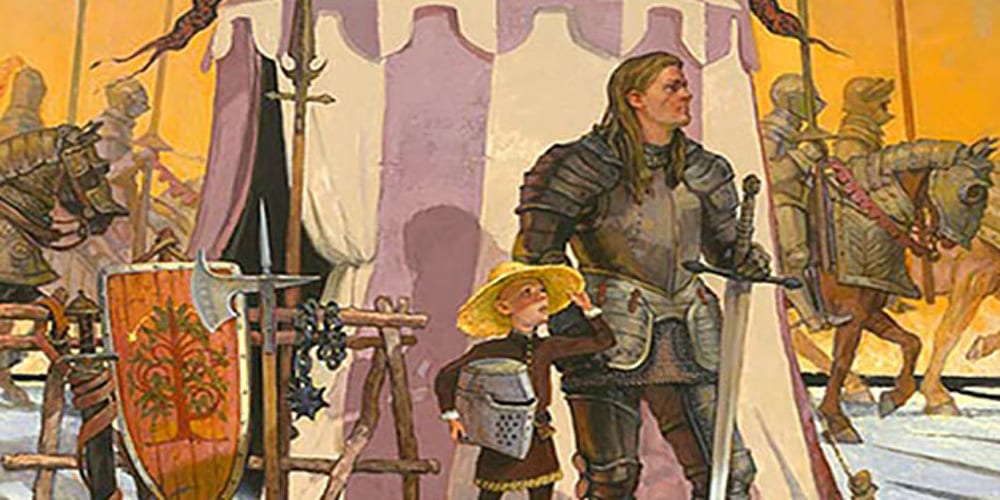 Image Credit: Dunk and Egg, by Gary Gianni, for A Knight of the Seven Kingdoms
Dunk and Egg are two characters featured in three of George R.R. Martin's novellas that take place in Westeros. The books featuring Dunk and Egg include The Hedge Knight, The Sworn Sword, and The Mystery Knight. The Hedge Knight is a novella I consider to be damn-near perfect as a story. First releasing in 1998, we wouldn't see these characters again until 2003's The Sword Sword. An even longer wait took place before 2010's The Mystery Knight.
As a squire newly without a knight, Dunk takes what is left of his life and travels the land looking for something to make of himself. He acquires a squire of his own, Egg, named aptly for his bald head. After ending up in a competition where he stands up against a cruel Aerion Targaryen. About to be put to death for questioning a prince, Egg reveals himself to be Prince Aegon Targaryen, Aerion's little brother. The rest, hopefully, will play out when we get the series on HBO.
If you're excited about the prospect of another Game of Thrones prequel series hitting HBO, then let us know in the comments!
Image Credit: HBO
Taylor is the Gaming Editor of Comic Years and a lifelong fan of video games. He holds two degrees in Political Communication and wrote a Master's Thesis on resistance movements, race, and the exploitation of college athletes. His wife and two Toy Australian Sheppards keep him sane.
Leave a comment