Who Is Emilia Harcourt? A Look At The Characters In The Upcoming DC's Black Adam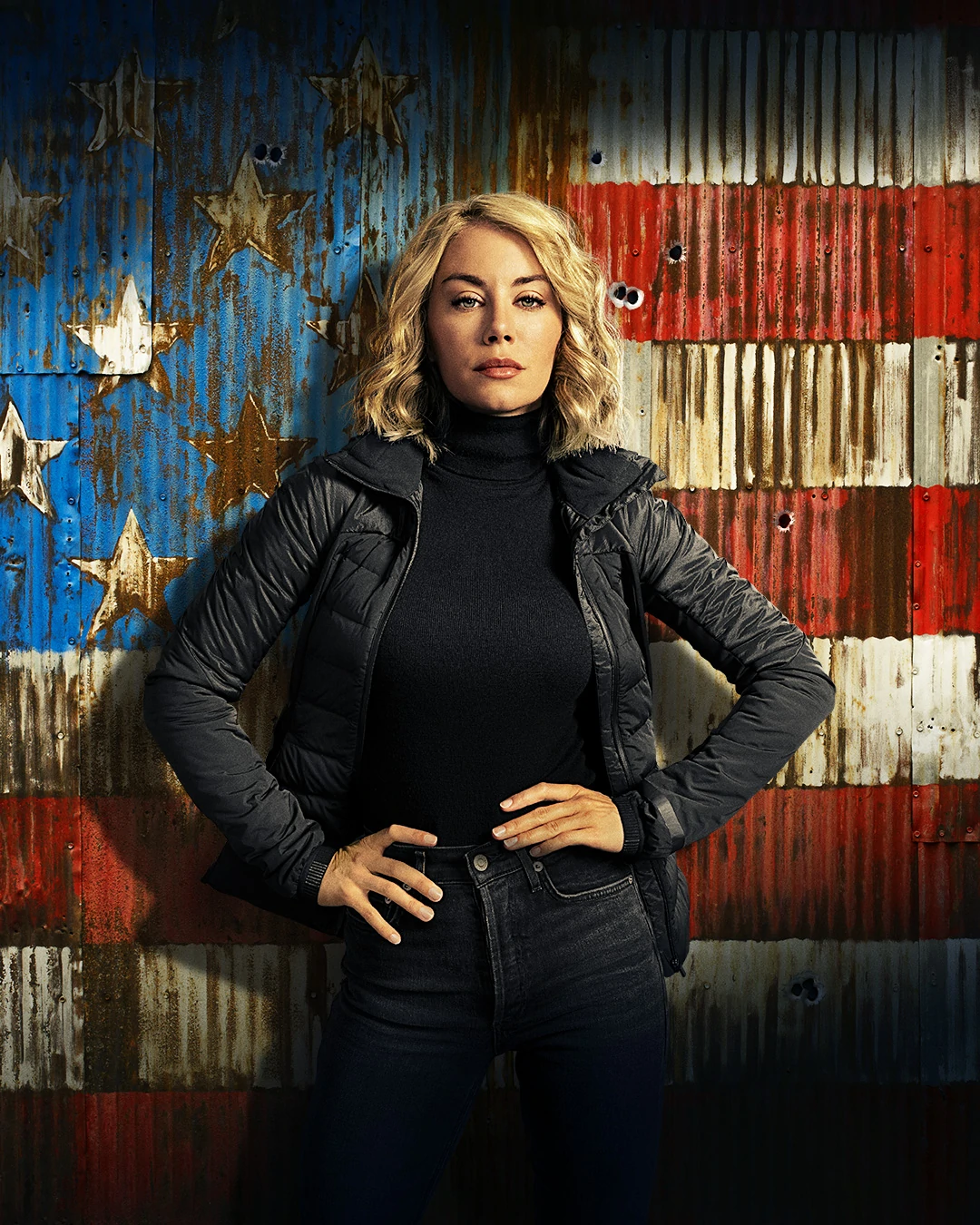 With the upcoming premiere of DC Films' Black Adam, we want fans to know who Emilia Harcourt is. Let's examine this strong, leading female character's origin, biography, powers, abilities, and appearances in television and films.
Black Adam promises to have a lot of action and DC comic characters from our childhood. Emilia Harcourt is presented in this film with a spectacular physique. Actress Jennifer Holland had to undergo excellent physical preparation to merge her athletic, physical, and acting skills into Harcourt's materialization. Emilia's role will be essential in the DC world as it connects Black Adam, Peacemaker, and The Suicide Squad. Harcourt is an agent of A.R.G.U.S. who seeks to establish communication during suicide missions.
Who is Emilia Harcourt?
Image via HBO Max
DC Comics' Emilia Harcourt is a rather complicated character; she has no powers but noticeable physical abilities. We knew this NSA agent in James Gunn's The Suicide Squad, where she joins Amanda Waller and A.R.G.U.S. to monitor Task Force X. Emilia Harcourt stands out as a former NSA agent and an expert markswoman.
Origin and Biography
Emilia Harcourt is a character that Rob Williams and Jim Lee created for DC Comics. She first appeared in the comic book Suicide Squad #1 – The Black Vault Part One: I Wanna Be Sedated Harcourt participated in 19 issues until she died in the issue Suicide Squad #17 – Earthlings On Fire Part 2: Blowing Up.
Emilia Harcourt was born in Russia and had a controversial life. She received her first gun, a Glock 20, from her father when she was only 12 years old. That made her an expert marksman from that age. She worked as a covert agent for The People, a covert-ops organization that recruited her and sent her to the United States of America. The People trained spies and super-agents while financed government programs unofficially. They gave Harcourt a new identity to join the National Security Agency (NSA).
The Suicide Squad
Harcourt was the perfect NSA agent and was selected to join Amanda Waller's Task Force X, aka the Suicide Squad. Emilia was very interested in this project and would steal information on Task Force X to give director Karla. On the other side, she gave her new boss information about the Annihilation Brigade magnificently, saving the Squad from the Brigade.
Image via Warner Pictures
At some point, the Suicide Squad and the Justice League ended up fighting, and Amanda Waller was temporarily removed from her position. To her surprise, they chose Emilia Harcourt to replace her and become the new operative director. Harcourt would take advantage of her new position to keep working for Director Karla.
Emilia Harcourt dies on Belle Reve, after revealing her betrayal, killing the technicians at the server room, and starting the prison's self-destruction sequence. She tries to kill Waller but finds her gun empty. As Harcourt attempts to pistol whip Waller, Captain Boomerang takes her out, and she dies.
Emilia Harcourt's Missions
Her missions are well remembered, such as "Corto Maltese", where Harcourt, Florence Crawley and John Economos accompany Amanda Waller. The objective was to recruit inmate Robert DuBois at the Belle Reve Correctional Center to help stop Project Starfish as the leader of Task Force X, which DuBois refused to join.
After discovering the threat made to his daughter, DuBois tried to assassinate Waller, Harcourt insisting the guards not put down their weapons. Surprising everyone with Waller's decision to order the guards to lower their guns, DuBois joined the team.
Image via DC Comics
In another mission, "Battle of Valle del Mar", Harcourt appears with Waller leading the team of Robert DuBois, Cleo Cazo, Christopher Smith, Nanaue and Abner Kill. They enter the city of Valle del Mar, and the communicators are jammed with interference. After Jotunheim's destruction and Starro's liberation, Task Force X withdrew. They had destroyed the Starfish Project and appeased Starro's disturbances at the White House.
Peacemaker
Actress Jennifer Holland has undoubtedly had very substantial participation in the DC realm. She's had one of the most stellar participation as Emilia Harcourt in The Suicide Squad. In fact, all the DC FanDome waited for her with great enthusiasm since Gunn kept the best of John Ostrander's comics.
Image via HBO Max
John Cena's Peacemaker seeks to achieve peace no matter what, which causes him to almost die at the hands of The Suicide Squad, later joining Project Butterfly. Peacemaker meets Emilia Harcourt, a prominent member of Project Butterfly, and pulls her out of her NSA office, pushing her straight into action.
One of Emilia's most stellar moments was during a bar fight. Her display of fighting prowess against Judomaster (Nhut Le) made her one of the attention-grabbing characters.
Emilia Harcourt's Powers and Abilities
This deadly double agent does not have superpowers, but she has skills that make her stand out in firearms and melee fights, making her a fierce opponent for any rival.
Her Participation in Media
Emilia Harcourt's appearances are few; we refer you to some of them here.
On Television
Emilia Harcourt has appeared in Peacemaker, which premiered this January 13, 2022, on HBO Max. James Gunn created this series based on the same DC Comics character derived from The Suicide Squad. In this movie, Harcourt is an NSA agent who helps Waller and A.R.G.U.S. monitor the Suicide Squad.
Peacemaker is presented as a crazy, bohemian, charismatic character with a touch of hu our. In contrast, Emilia Harcourt is an annoyed and impatience character that comes across with a harsher  one. At the end of Peacemaker's season 1, Harcourt softens her perspective on Peacemaker, and they create an exciting dynamic in the show.
In Other Media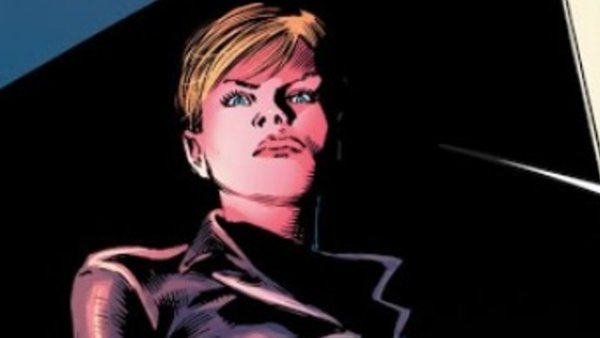 Image via DC Comics
In the comics, Emilia Harcourt appears in the terrorist organization The People, where she infiltrates as a Russian-American A.R.G.U.S. agent. Harcourt's mission was to watch over Amanda Waller and Task Force X.
Emilia Harcourt in Black Adam
Emilia Harcourt's appearance in Black Adam after her debut in DC's The Suicide Squad brings high expectations. Harcourt has a decisive role in linking Black Adam's story with the current events in the  CEU. Jennifer Holland, who plays Emilia Harcourt, has developed a prominent career as an actress and model over the years. She broke through with feature films such as The Sisterhood in 2004, American Pie Presents, and James Gunn's Brightburn in 2019.
Leave a comment