Who Is David Corenswet? The Possible Star Of Superman: Legacy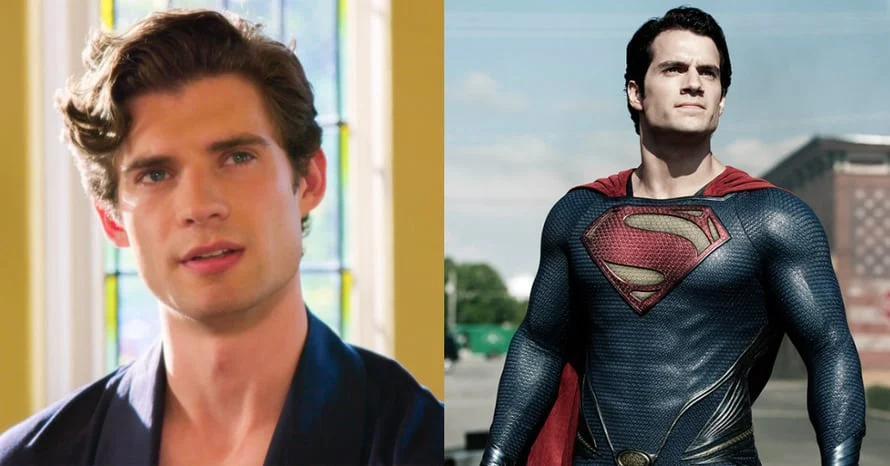 David Corenswet is on everyone's lips after The Hollywood Reporter leaked that he could be the next Superman. 
This talented actor was born in the United States on July 8, 1993, in Philadelphia. He began acting at a very early age, participating in the Arden Theatre Company and the Walnut Street Company productions. Among the appearances he had in his beginnings is the television series Moe & Jerryweather in 2014-2016. He later culminated his studies in the year 2010 at the Juilliard School, participating as a guest actor in several chapters of the Elementary series in 2017.
Subsequently, David Corenswet participated in other productions, boosting his career. For example, he was in House of Cards in 2018 as a guest actor in several chapters. That performance led him to star in the Netflix series The Politician, broadcast in 2019-2020. That same year he had his starring appearance in Hollywood, a Netflix series created by Ryan Murphy and Ian Brennan. 
The last productions he participated in were Look Both Ways, We Own This City and Pearl in 2022.
David Corenswet's Early Years and Education
Image: Netflix
David Corenswet is one of the favorites to play the Man of Steel in Superman: Legacy. He was born and raised in Philadelphia, Pennsylvania, with his parents John Corenswet, who belonged to an important Jewish family in New Orleans. 
From a very young age, he lived in a world of acting thanks to his father, a theater actor for many years in New York City before graduating and dedicating himself to the law. 
The rest of his family were involved to the legal field; for example, his mother was dedicated to solving problems in non-profit organizations. Likewise, his sister also specialized in legal activities, graduating from the University of Pennsylvania Law School.
His grandparents were far removed from the legal field, his maternal grandfather Edward Packard being a developer of fictional environment objects and was the creator of the principle of the Choose Your Own Adventure book. He also wrote 50 volumes of this saga. In his grandmother's case, she was a prominent Quaker activist.
David Corenswet completed studies at The Shipley School and earned a Bachelor of Fine Arts degree in theater in 2016, which he took at Juilliard School in New York City.
The career of David Corenswet, Favorite Actor for Superman: Legacy
Image: Netflix
David Corenswet's career began in its infancy with several professional theater productions. This includes several theatrical performances in 2002 at the Arden Theatre Company. Among the most notable are Arthur Miller's All My Sons and Macbeth, presented at the Philadelphia Shakespeare Festival 2003. 
Other productions in which the actor participated at that time were La Vie En Bleu in 2003. A production developed by Walnut Street Theatre Company. We can also mention The Forgiving Harvest, a People's Light and Theatre Company in 2004 production.
The young David Corenswet followed in his grandfather's footsteps, wrote the script for the theatrical production Following Chase, and participated in it in 2011. After that, he co-wrote, produced and participated in a comedy series called Moe & Jerryweather, which lasted two seasons, from 2014 to 2016.
Finishing the last season of Moe & Jerryweather, the director Rob Reiner chose Corenswet to participate as one of the protagonists of the television series The Tap, whose plot was an adaptation of life inside Yale College in the 1969 era. In this, he played one of the students in the plot.
David Corenswet's First Appearance in the Movies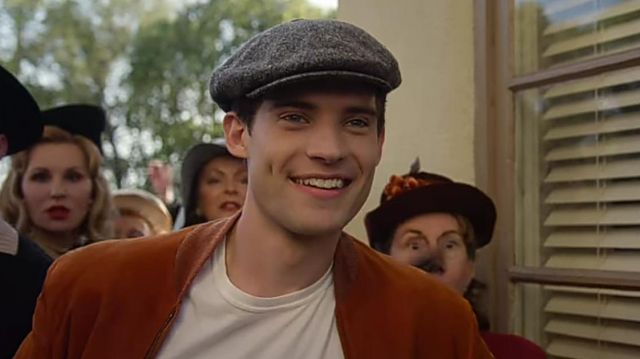 Image: Netflix
The actor's first appearance in cinema was in 2018, with his interpretation of Michael Lawson in Affairs of States. The film told a story of political conspiracy and received good reviews, which indicated that it was well-acted. Corenswet participated in productions as a guest actor in Elementary, Instinct and House of Cards.
His next appearance was in 2020 in The Politician; in this, he played River Barkley, a politically skilled student at the school and main rival of Payton Hobart, who Ben Platt portrays.
David Corenswet is involved as both actor and producer in the Netflix limited series Hollywood, which saw the light of day in 2020. This masterful series depicts the film industry in Los Angeles post-World War II era. In it, David Corenswet's character tries to make his way in this competitive industry. This filming also featured performances by big names such as Dylan McDermott, Darren Criss, Patti LuPone and Holland Taylor.
Other productions in which David Corenswet participated were HBO's We Own This City, in which he played police officer David McDougall. This character is an investigator who seeks to end several corrupt groups within Gun Trace Task, a department of the police force of the city of Baltimore. In this series, Corenswet plays the story's main protagonist based on real events in 2016. We can also mention Look Both Ways, a romantic saga that Netflix released in 2022.
His last film was Pearl, developed by independent studio A24, in which he played the protagonist named The Projectionist.
Possibilities of Playing the Man of Steel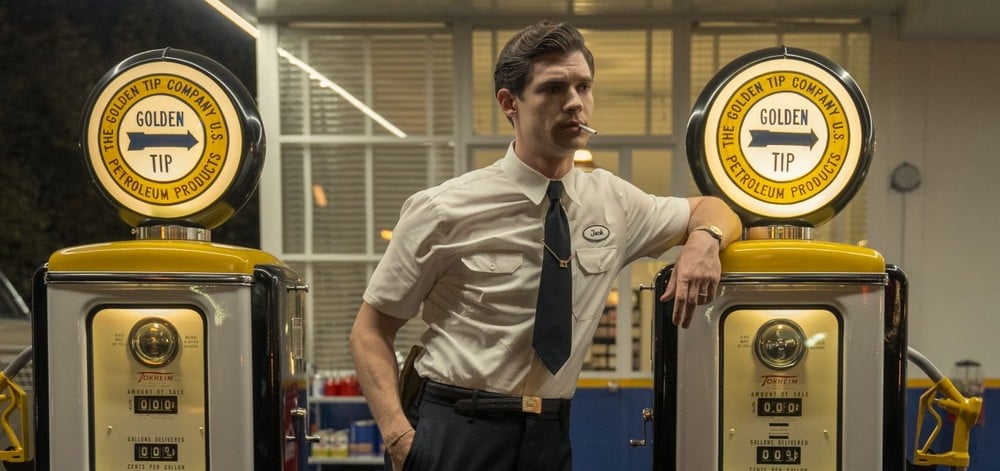 Image: Netflix
David Corenswet does not need work at present. The performer has already secured at least two new roles. One is in an Apple TV series called Lady in the Lake. He will also star in The Answers, a 20th Television production. In this production, he will play Christopher Skye, a famous actor who will have a life change when he tries a new dating system.
These would be secured roles for the actor. However, his name sounds strong for a role that could change his career. It is the movie Superman: Legacy, written and directed by James Gunn. This film would kick off the new superhero universe led by the new director.
The actor has several points in his favor that make him one of the ideal candidates for the job. First, he has a demeanor and appearance similar to the previous interpreter of Superman, Henry Cavill, who is only much younger. This aspect is important since he has the profile that the director of this film, James Gunn, is looking for. The creative stated that he is looking for a youthful look, and Corenswet, at 29 years of age, has the manners of the Man of Steel.
David Corenswet is not a new face. He has an excellent track record in the industry, with important roles in theater, series and film. He also has the poise, elegance and good-natured face of the DC Comics bulwark. 
Will David Corenswet be chosen to play the Man of Steel in Superman: Legacy? THR doesn't usually give out unsubstantiated information, so at the very least, he's on the shortlist to star in DC's next big production. 
Featured Image Via Netlflix / Warner Bros. Pictures
I am a circus aerialist influenced by Dick Grayson and Spider-Man. Fortunate to write about the characters that inspired me. I also have a Bachelor's degree in Political Science and a Master's degree in International Trade.
Leave a comment