Superman: Legacy, James Gunn Confirms Start of Production!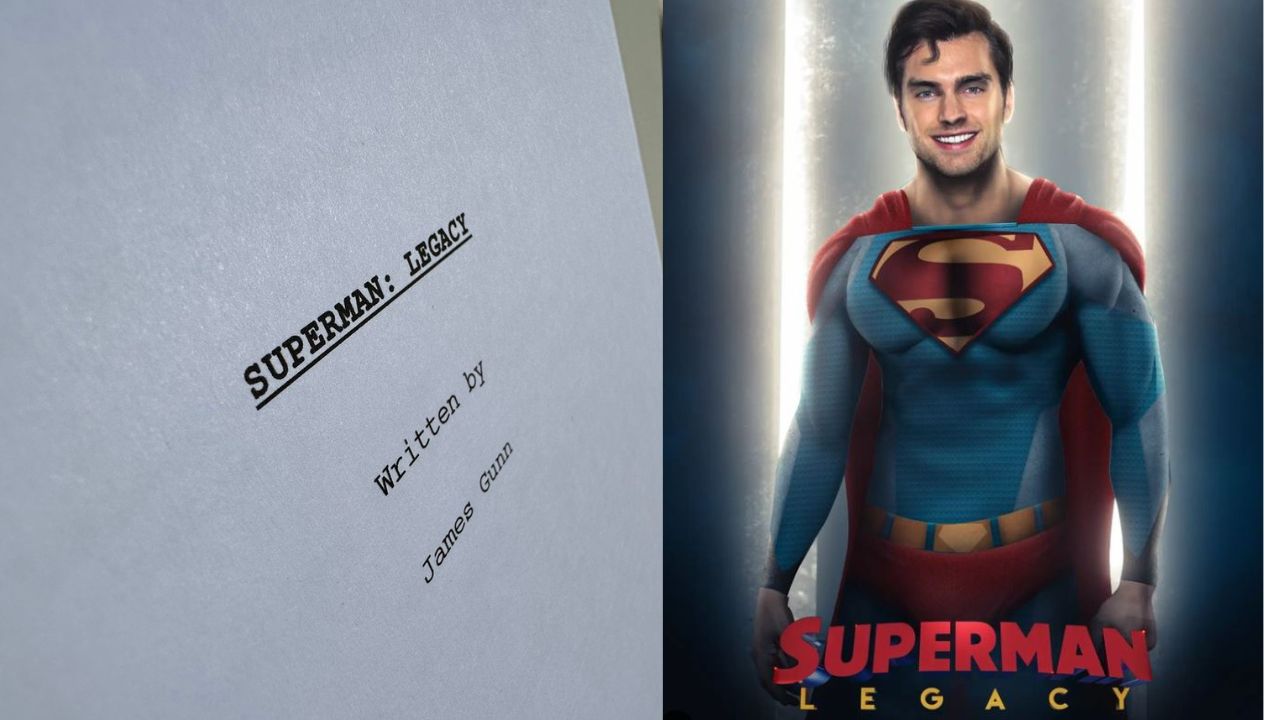 The DCEU, which began with Henry Cavill's Man of Steel, will end after the release of Aquaman and the Lost Kingdom later this year. With this, DC's new plan will begin, and the first production of this new approach will be Superman: Legacy, written and directed by James Gunn.
However, it should be clarified that Henry Cavill will not appear in this opportunity and will not be a reboot. Instead, the story of this filming will be of an intermediate version, with a younger Superman less defined in his goals. 
The production of Superman: Legacy is under the command of James Gunn, who said little about the progress, plot, script and even about the actor who will replace Cavill. However, he recently announced that they will begin the development process of this production.
James Gunn Announces the Start of Production of Superman: Legacy
I'm honored to be a part of the legacy. And what better day than #SupermanAnniversary Day to dive fully into early pre-production on #SupermanLegacy? Costumes, production design, and more now up and running. pic.twitter.com/TJYpCRmdsf

— James Gunn (@JamesGunn) April 18, 2023
In a post on Twitter, the filmmaker and co-director of DC Studios, James Gunn, announced the start of development of the new Superman: Legacy movie. In the tweet, the Guardians of the Galaxy director emphasized that they are in pre-production, which involves preparations for conceptualization, character design and costumes. Part of the filmmaker's comments read as follows:
"I'm honored to be a part of the legacy. And what better day than #SupermanAnniversary Day to dive fully into early pre-production on #SupermanLegacy? Costumes, production design, and more now up and running."
The fact that they have started with the production process, even in the early stages, implies that the script for this film is ready. Gunn stressed that he would not give much information about the start of this movie until the script was completed. Many comments on social media hinted at the above idea until Gunn retweeted a post confirming the plot was complete.
Although this confirmation of the beginning of the development of Superman: Legacy clears some doubts, the main ones still remain, such as Who will replace Henry Cavill as Superman? Gunn did not give many details about this, only that he already hired a casting director to choose the actors. He also emphasized that the new version of Clark Kent will be young and under 40.
High Expectations for the New Man of Steel Reboot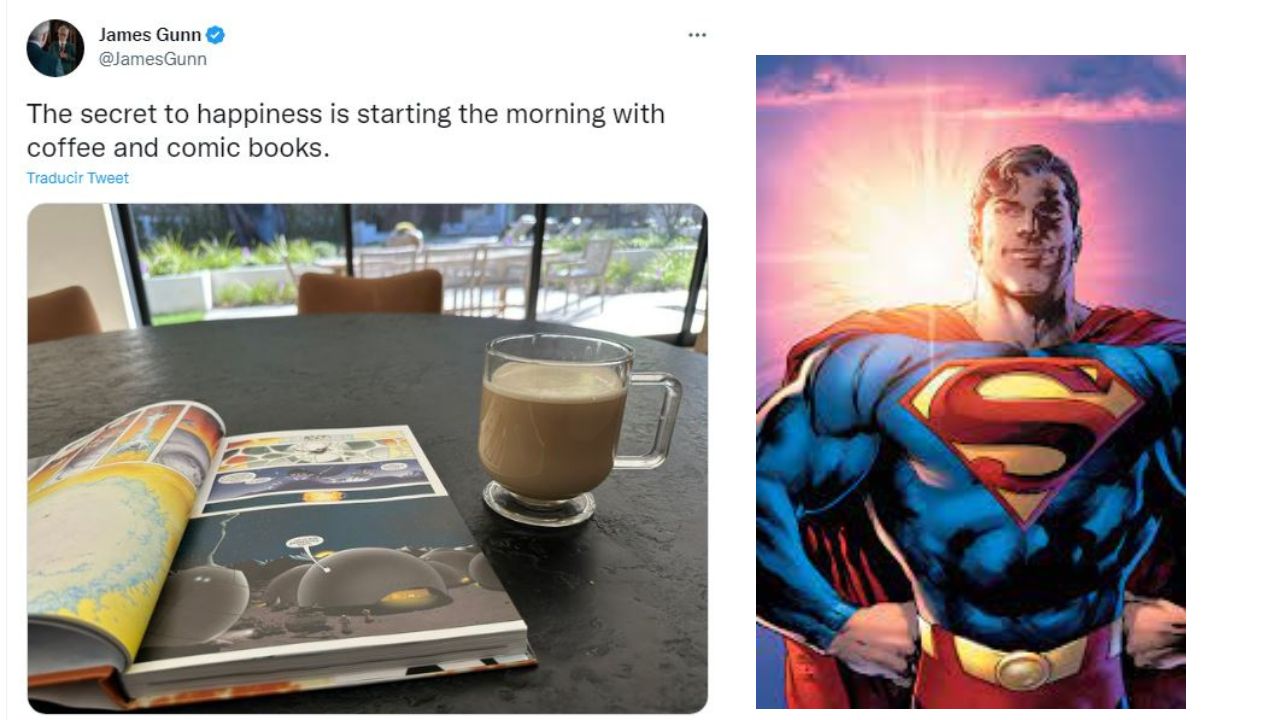 Image: James Gunn Twitter/DC Comics
Superman is one of the most powerful characters in DC, without a doubt, although the burden he will have now will be extremely heavy. He will have to lift the appeal that has fallen to the bottom of this comic book universe, which has been stringing together failures in its latest productions. Since the release of Joss Whedon's Justice League, the DCEU has gone downhill, falling to its lowest point at the box office with Shazam! Fury of the Gods. 
The production that will kick off this saga, Superman: Legacy, will be the first film of the new story that James Gunn and Peter Safran want to tell, and all eyes will be on it. A positive aspect the director of Guardians of the Galaxy commented on is that it will not be a reboot, so we will not have to see how Clark Kent grows again. Instead, we will see an adult character who has not yet fully defined his superhero status. 
Another aspect James Gunn commented on is that the movie will have a touch of another comic book. It is All-Star Superman by Grant Morrison. However, it will be a touch of the background rather than a plot. This clarification makes sense, considering that Superman dies at the end of this comic book.
We can see the DC reboot with Superman: Legacy on July 11, 2025, if there are no unforeseen events.
Featured Image Via James Gunn Twitter / @Clements.ink 
I am a circus aerialist influenced by Dick Grayson and Spider-Man. Fortunate to write about the characters that inspired me. I also have a Bachelor's degree in Political Science and a Master's degree in International Trade.
Leave a comment