Sesame Street Original Cast Member Bob McGrath Dies At 90
For childhood fans of Sesame Street, it won't be a sunny day today. A Sesame Street original cast member, Bob McGrath, recently died at 90 years old. Sesame Street is a preschool educational program that first aired in November 1969. The show has impacted parents and children by providing educational content through the ensemble of actors and puppets.
Through the years, the show has gone through a series of developments basing its content on early childhood education, cultural diversity, and developmental psychology. In its early stages, producers have conducted research on how to improve the show and make it more appealing to children. Sesame Street has created an avenue where children will enjoy learning.
The producers of the show observed that the Muppets segment gained more attention compared to the scenes with no Muppets. They concluded to include Jim Henson's Muppets and create scenes where both humans and puppets interact. This development gave birth to some of our beloved Sesame Street characters, like Oscar the Grouch and Big Bird.
Aside from McGrath, who played Bob, there are other human characters included in the Sesame Street original cast. Characters like Gordon (Matt Robinson), Susan (Loretta Long), and Mr. Hooper (Will Lee) were there to help kids learn as early as 1969. The show tackled educational content and taught children about life, family, cultural diversity, and woman empowerment, among others. 
The show celebrated its 50th anniversary in 2019 with a total of 4,500 episodes and various accolades from various award-giving bodies.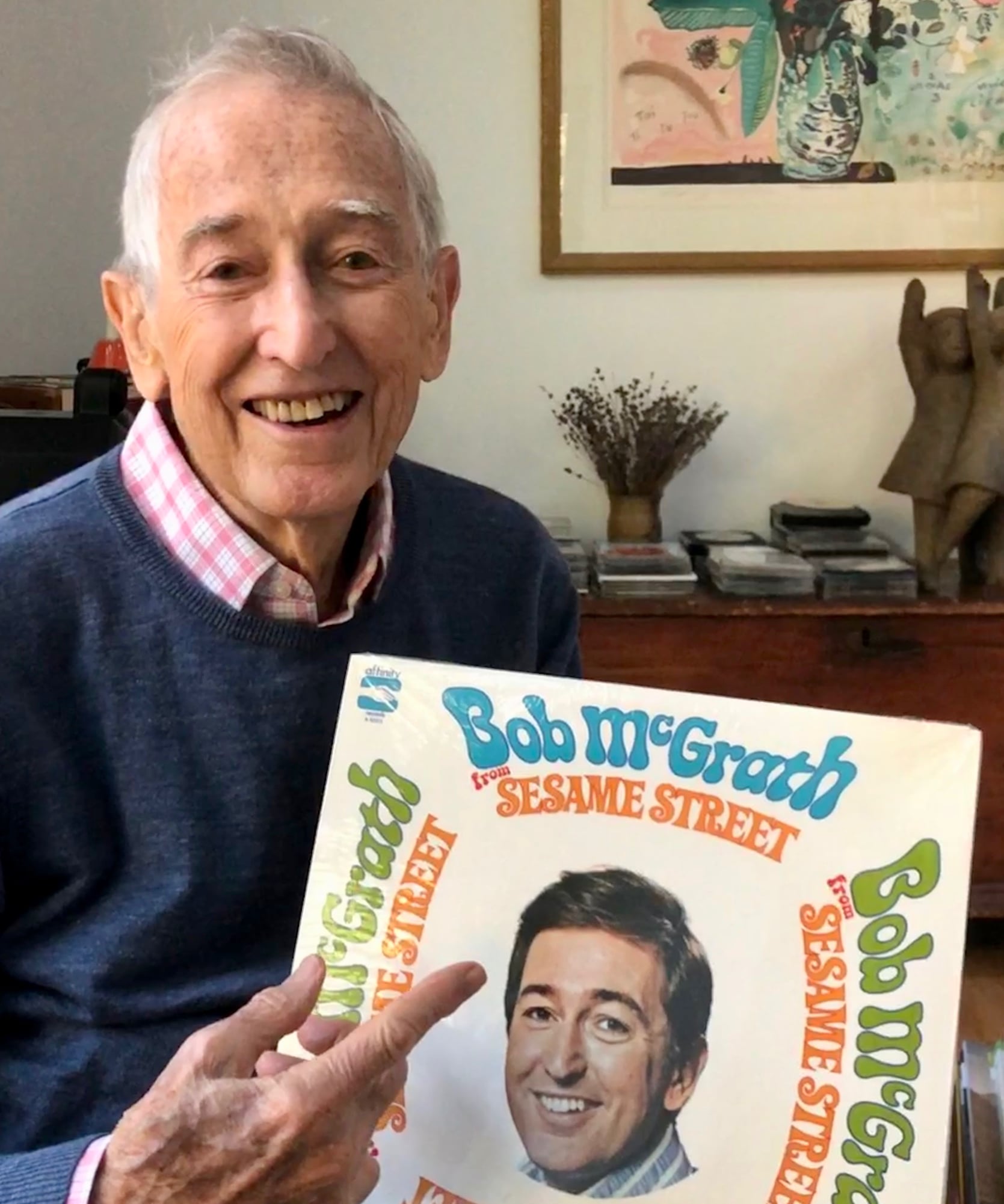 Image: Facebook | Bob McGrath
The Childhood Legacy Of A Sesame Street Original Cast Member
Last Sunday, the Sesame Street original cast member Bob McGrath passed away. He portrayed the friendly music teacher Bob Johnson for over five decades. He retired from the role with his last episode in 2017. 
Over the years, he appeared in over 150 episodes, television specials, and two feature films. Some of his iconic scenes in the show include musical performances of "People in Your Neighborhood" and "Sing, Sing a Song."
His family confirmed the passing of the Sesame Street original cast member. The family wrote a short message through a Facebook post and shared a young photo of the actor.
"Hello Facebook friends, the McGrath family has some sad news to share. Our father Bob McGrath, passed away today. He died peacefully at home, surrounded by his family."
Sesame Workshop, the organization behind the show, also shared a statement, mourning the death of a Sesame Street original cast member.
"Sesame Workshop mourns the passing of Bob McGrath, a beloved member of the Sesame Street family for over 50 years.

A founding cast member, Bob embodied the melodies of Sesame Street like no one else, and his performances brought joy and wonder to generations of children around the world, whether teaching them the ABCs, the people in their neighborhood, or the simple joy of feeling music in their hearts.

A revered performer worldwide, Bob's rich tenor filled airwaves and concert halls from Las Vegas to Saskatchewan to Tokyo many times over. We will be forever grateful for his many years of passionate creative contributions to Sesame Street and honored that he shared so much of his life with us."
Paul is many things. He's a fan of anime, superheroes, and everything in between. He dedicates his downtime to annoying the heck out of his cats and dog.
Leave a comment