Mads Mikkelsen Rumoured To Replace Johnny Depp In Fantastic Beasts Franchise
We recently learned that Johnny Depp had been asked to depart the Fantastic Beasts franchise after playing Gellert Grindelwald in two films. Due to the high profile court case and domestic abuse allegations surrounding the news, fans were both surprised and furious for the dismissal. Some fans say it's justice, others say it's unfair. While we're saddened for Johnny Depp fans, we're also pretty eager to see what happens with the remaining films. Fortunately, good news has come our way, and Mads Mikkelsen might be picking up the role in Fantastic Beasts 3.
Mads Mikkelsen Could Take Over as Grindelwald in Fantastic Beasts 3
We last saw the dark wizard, Gellert Grindelwald, in Fantastic Beasts: The Crime of Grindelwald back in 2018. He has cozied up to Credence Barebone (Ezra Miller). The pair hope to find a way to destroy Albus Dumbledore, the wizard we all know and love from the original Harry Potter franchise. What could come next is an intense journey culminating in the wizarding duel of the century! So, it's important that the role of Grindelwald is given to somebody with the ability to command that kind of power.
While nothing is confirmed, it's believed that Mads Mikkelsen may be taking on the role in the production of Fantastic Beasts 3, which is scheduled to release in July of 2022. Films are finally able to be filmed with some level of safety. This means that production has resumed in the UK and we expect things to move pretty quickly.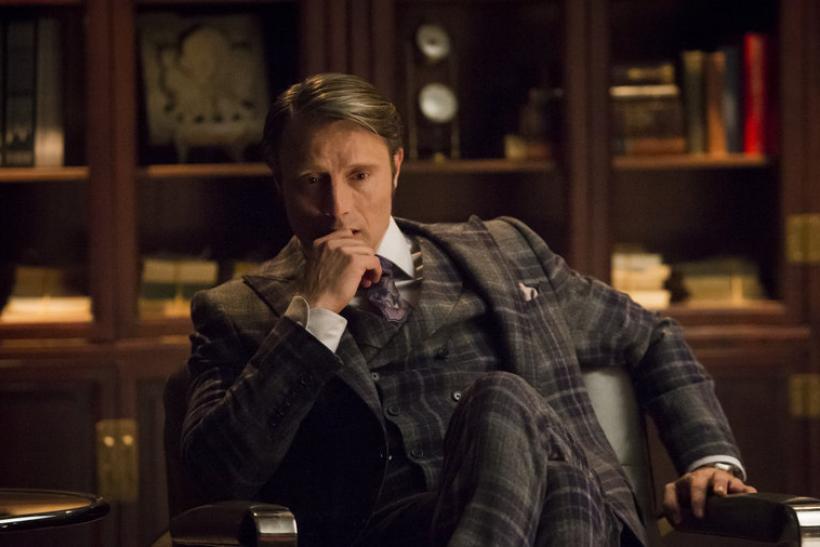 Image via NBC.
News of a potential Mads Mikkelsen entrance has given fans plenty of hope. The Danish actor has made quite the name for himself by playing exciting, complex, and mysterious villains through roles including Kaecilius in 2016's Doctor Strange and as Le Chiffre in 007: Quantum of Solace in 2006. Though, no role has taken impressed fans as much as his turn playing the notorious serial killer, Dr. Hannibal Lecter, in NBC's Hannibal.
The role of Hannibal Lecter has been played before, by none other than the legendary Sir Anthony Hopkins. Hopkins brought Lecter to worldwide fame with his Oscar-winning role in 1991's The Silence of the Lambs. So, suffice to say, Mads Mikkelsen taking over the role came with a lot of hesitation. We didn't think anybody could replace Hopkins, but Mikkelsen managed to take the role into his own hands and transform it into something that some might even say is better than Hopkins' take.
If Mads Mikkelsen can fill the shoes of somebody like Anthony Hopkins, then we have plenty of confidence that he can do the same by taking over Johnny Depp's role in Fantastic Beasts.
An Ongoing Dispute In The Wizarding World
The news of Depp's withdrawal from the franchise has been a hot topic on all corners of the internet. The news followed the announcement that the actor had lost his libel trial following ex-wife Amber Heard's claims of abuse. Considering how much evidence has favored Depp, the results of the trial were surprising.
Many are claiming that the dismissal is unfair. This has brought up reminders that Amber Heard is still preparing to resume her role as Mera in Aquaman 2. The film, like Fantastic Beasts, is distributed by Warner Bros. Pictures. An online petition has even been formed and is nearing 1 million signatures.
While we're displeased for Depp, things aren't all bad on his side. The actor reportedly filmed a single scene for Fantastic Beasts 3 before his dismissal, and will still be paid. This is thanks to a pay-or-play addition to his contract, which ensures that he is paid regardless of his appearance in the final film. He made an estimated $20 million for previous installments in the franchise, and we're sure that the upcoming sequel will put even more than that in his pocket.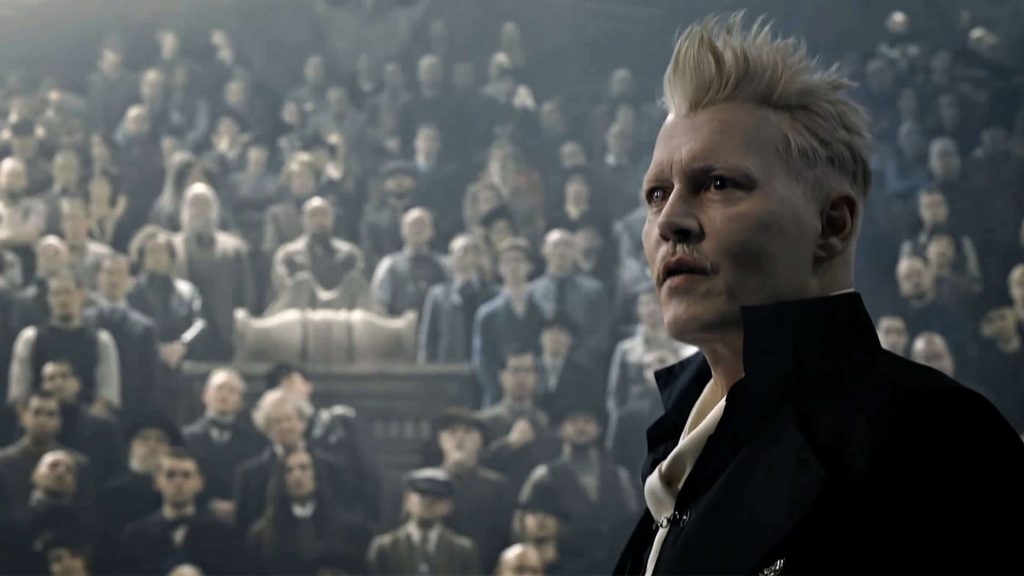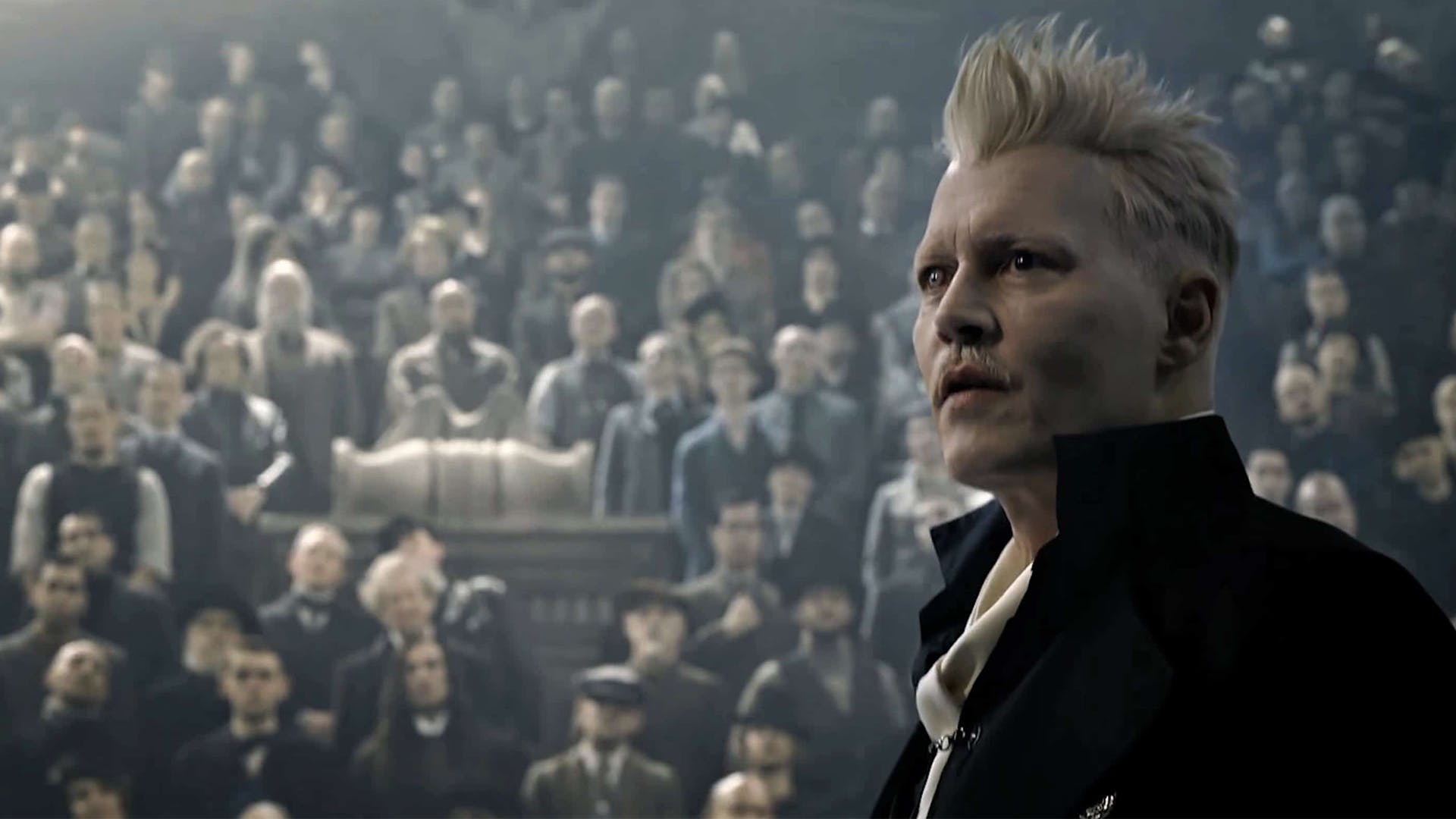 Image via Warner Bros. Pictures.
Fingers Are Crossed for Mikkelsen
Now that Mads Mikkelsen's name is in the running to take over in Fantastic Beasts, we're finally getting excited again. It's rare that re-casting news brings as much hope as this, but Mikkelsen has never disappointed us before. From bizarre appearances in music videos like Rihanna's Bitch Better Have My Money and video games like Death Stranding, Mikkelsen has a talent for making everything he touches even better.
Readers, can you imagine Mads Mikkelsen in the upcoming Fantastic Beasts 3? Are you happy with this potential replacement? Let us know your thoughts in the comments!
Featured image via Gage Skidmore on Flickr.
Meghan Hale is the kind of movie lover that has a "must watch" that is a mile long... and growing. When she isn't talking about the latest film and television news she is writing one of her many in-process novels, screaming film trivia at anybody who will listen, and working as a mental health care professional. Follow her on Twitter @meghanrhale for some fun theories and live reactions to all things entertainment.
Leave a comment