Justice League Reboot Created By James Gunn (Fan Art)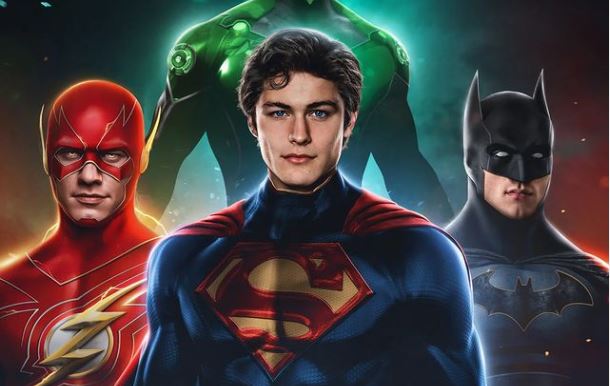 Expectations keep growing about the reboot that Peter Safran and James Gunn want to show the Justice League. They commented that they wanted to show young heroes this time around, which was the reason for the departure of Henry Cavill and Gal Gadot.
According to Gunn and Safran's vision, an artist wanted to show appreciation for the new Justice League. This one shows several of the main characters, such as Superman, but in a teenage version. As well as other heroes such as Green Lantern, Batman and Flash.
Justice League Reboot Created By James Gunn (Fan Art)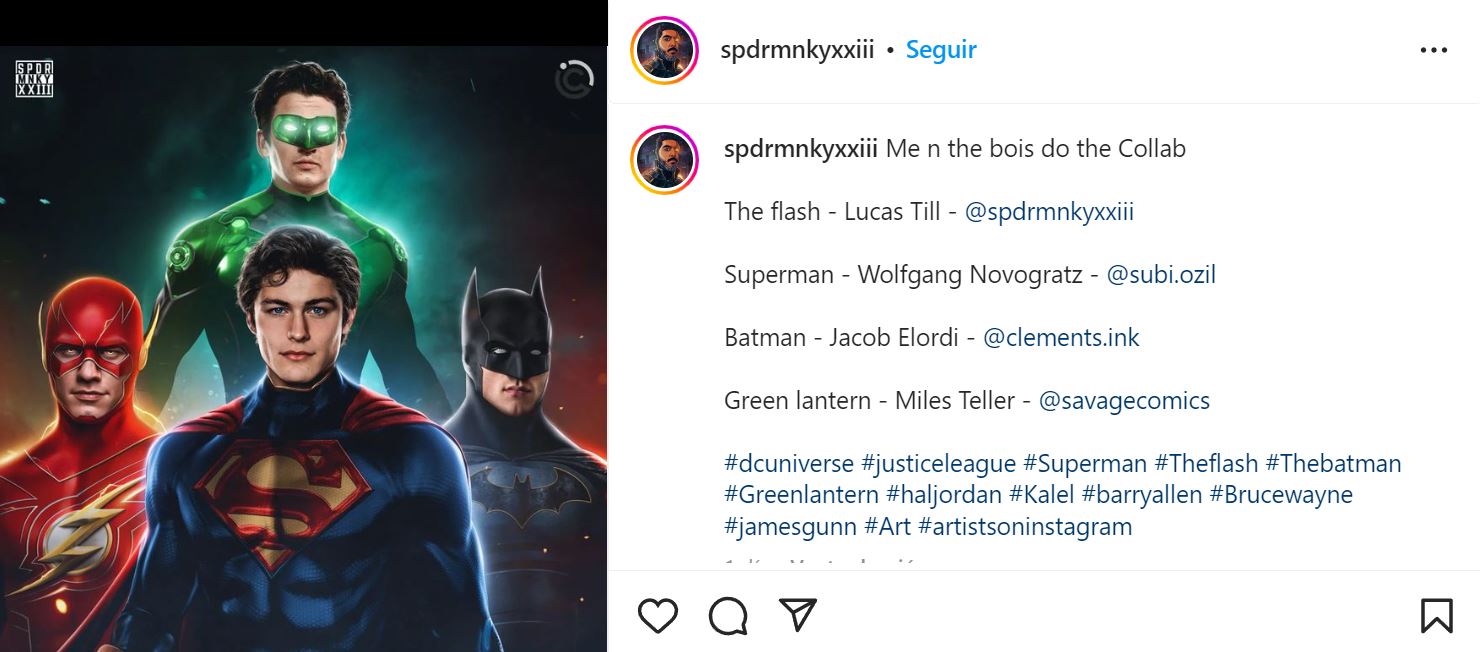 Image: @spdrmnkyxxiii
This fan art shows us the teenage versions of a possible Justice League reboot. This one shows an adolescent version of several important characters from the DC world. It even makes us think that we will see a young Justice League.
This design was created by a group of cartoonists standing out for their conceptions. They posted it on the account @spdrmnkyxxiii, which is quite in line with Gunn's previous statements that he wanted younger characters for DC's heroes. This image raises several questions for us, such as whether we will see an already formed Justice League or if we will instead see the origins of each character.
Gunn said at the time that he wanted to change the plot of each hero, considering it too grim. So it is likely that we will see a Justice League reboot that explains the origin of the main DC heroes. This would be the case of Batman, Superman, Green Lantern, and Wonder Woman.
The artist's image shows some main characters, although some important ones are missing. Wonder Woman is missing, as well as Green Arrow, Aquaman, and Cyborg. Shazam would also be missing, though we don't know if this actor will continue at DC after his second film.
When Will Gunn and Safran's Version Arrive?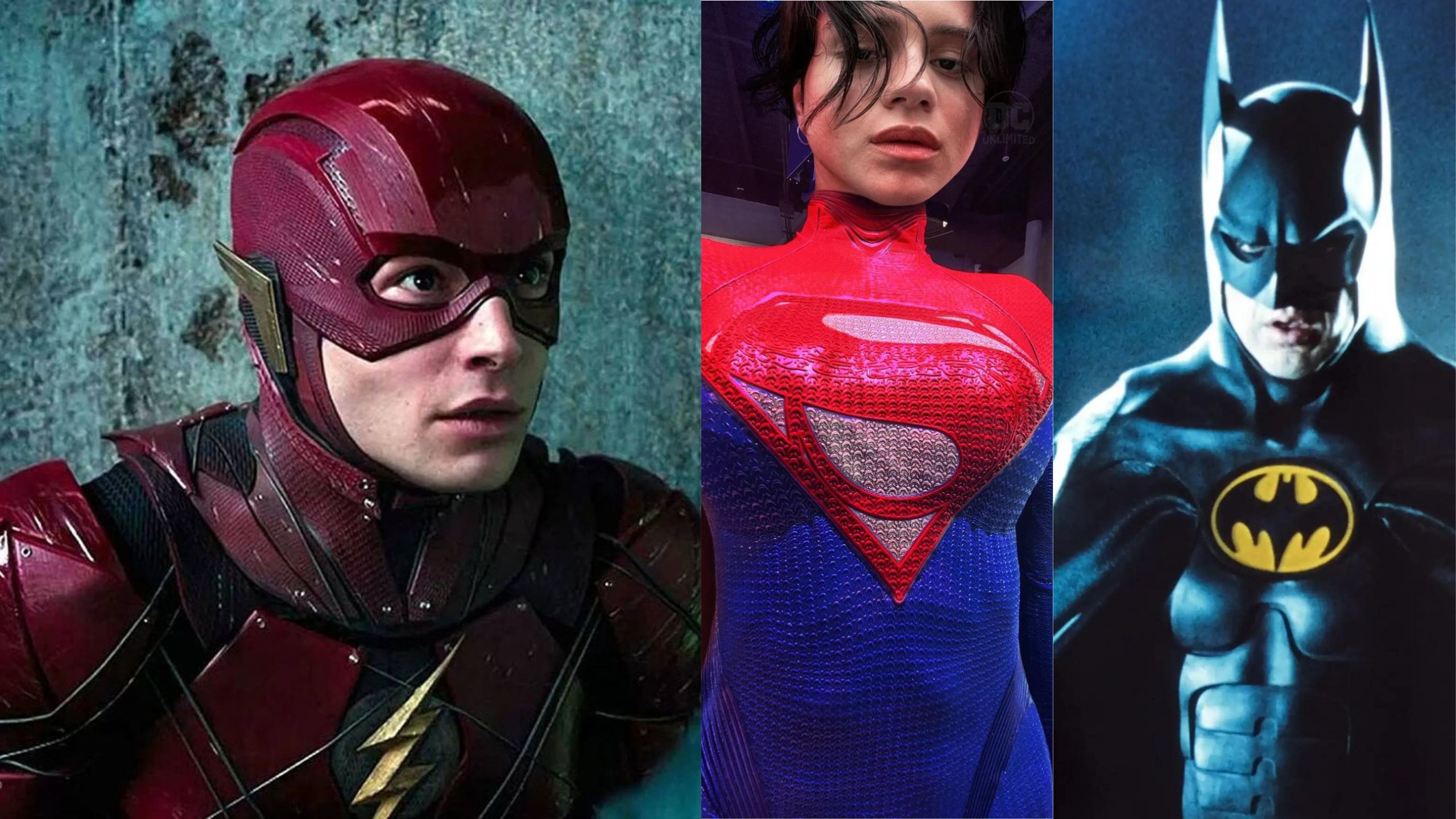 Image: Warner Bros.
Many are asking when we will see the TV and movie versions of Gunn and Safran. The filmmakers stated that a Justice League reboot would be after the current DC version movies end. Among these, we have Shazam 2, Aquaman 2, and The Flash. The latter may bring the event that would trigger all the changes known as the Flashpoint.
We will also see a few doubts about some characters in this version. One of these is the Blue Beetle, which will have its own movie soon. The concern of many is whether this character and this movie would fit into Gunn's version or the previous one, considering that this is a fairly young hero.
Another doubt in the air is what kind of production DC will start the new plot with. This will not only use series and movies to tell the plot that Gunn and Safran want. 
It will also implement an animated series to show each character's stories and the teams they would form. Considering the permanence of Blue Beetle and Cyborg, one thinks we could have a new version of the Teen Titans first.
Featured Image Via @spdrmnkyxxiii 
Leave a comment