Adam Warlock MCU First Look In An Exclusive Empire Magazine Picture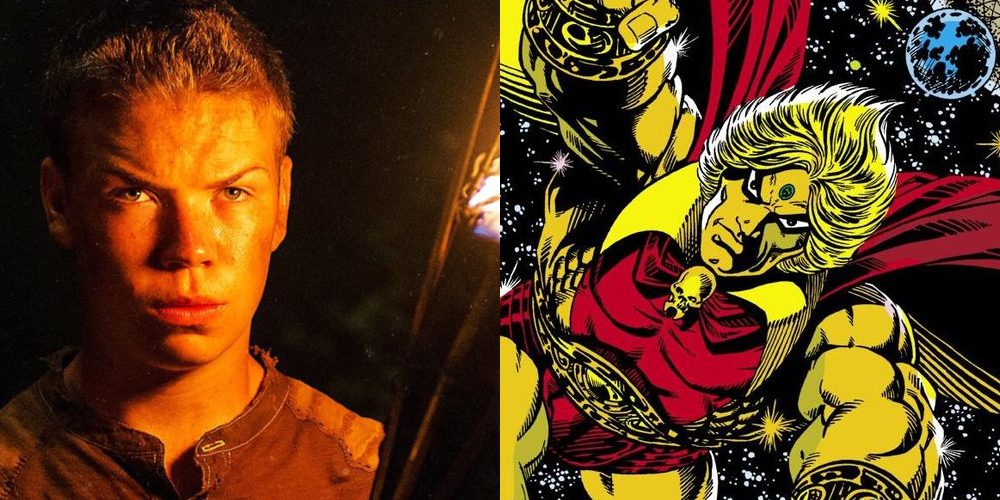 We have some new exclusive details from Empire magazine about Adam Warlock in the MCU, including our first look at his entire character. In the first teaser trailer for Guardians of the Galaxy Vol 3, we only got a glimpse at him. But here's Will Poulter for Empire magazine in this exclusive look. Of course, he is the actor who was playing Adam Warlock, who many people were very nervous about, looks pretty good. 
This exclusive Empire magazine article gives us some interesting details about this character. This superhero comes straight from James Gunn himself. Empire magazine has been giving us some teases, exclusive photos, and info about things coming up in the Marvel Cinematic Universe. However, the full article about Guardians Vol. 3 and Ant-Man and the Wasp: Quantumania will be released on Thursday 19th.
Let's Breakdown The Exclusive Empire Magazine Adam Warlock's First Picture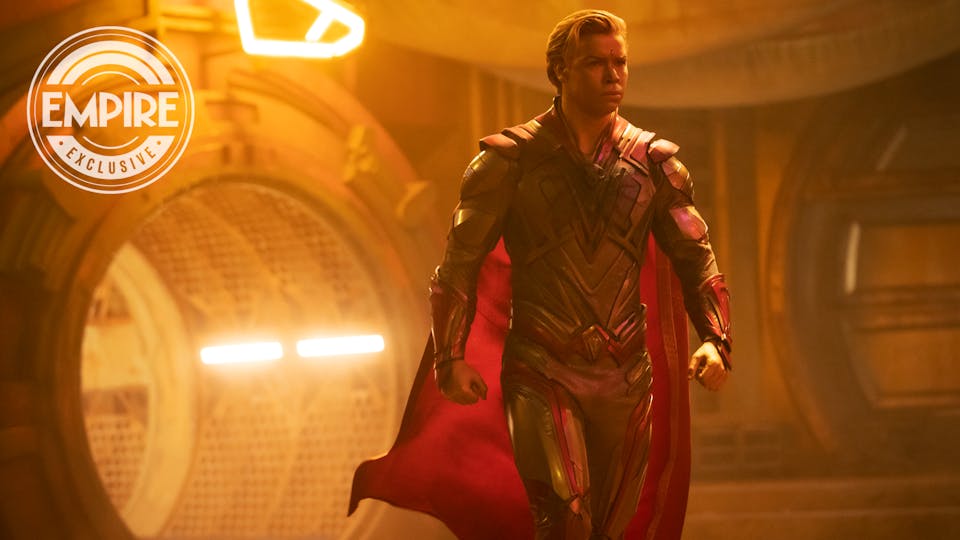 Image: Empire Magazine
To breakdown this Adam Warlock in the MCU, let's look at this Empire magazine article. It starts by saying ever since a certain cocoon appeared as an Easter egg and Thor the Dark world's post-credit sequence; Marvel fans have been waiting for the emergence of Adam Warlock in the MCU. The ultra-powerful Cosmic entity later got a more official tee-up for his big screen debut, soon to arrive in James Gunn's long-awaited Guardians of the Galaxy Vol 3. 
As established in Vol. 2, Ayesha, the gold High Priestess and Leader of the Sovereign, created him. However, it does say here in a different cocoon the previous one is no longer Canon. She created him to take down the Guardians of the Galaxy after they double-crossed her. So that is important to note the Easter egg 4. Adam warlock's cocoon and Thor the Dark World is no longer Canon so we simply ignore that now.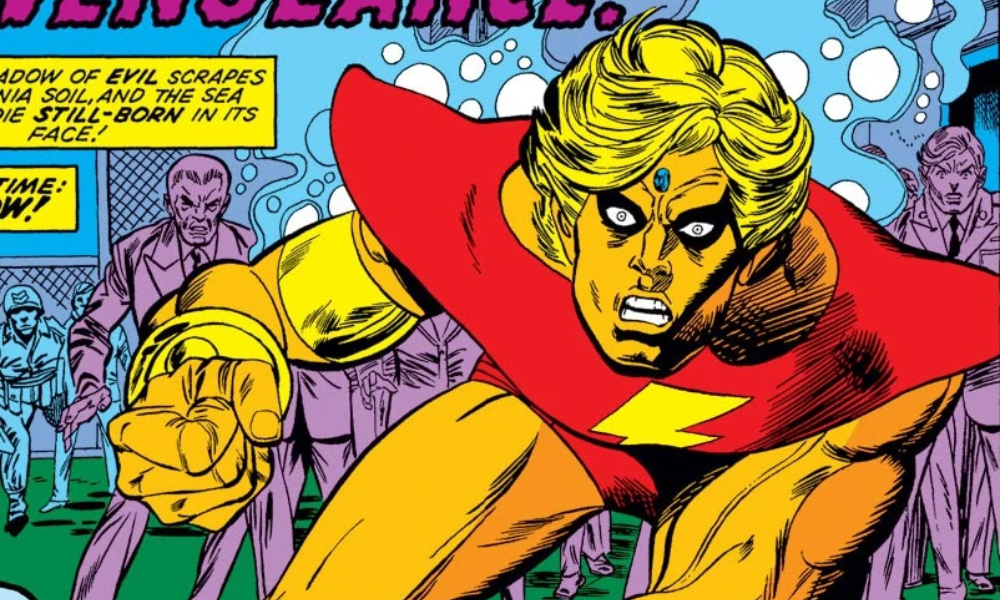 Image: Marvel Comics
James Gunn's MCU, Adam Warlock is not a good guy. We're seeing the infant form of this character, newly out of the cocoon and he does not understand life very well. He's a baby now; he teases more, but let's talk about this first part because it makes sense. We know that Adam Warlock is supposed to be a good guy. He's probably one of comic book fans' most well-known superheroes and favorites. It's hard not to love a guy who straight-up punches Thanos right in the face. Plus, not to mention in the comics, Adam Warlock has the Soul Gem now. Clearly, that is not going to be the case here in the MCU. 
The Infinity Stones have been destroyed, but he still does have a gem on his forehead. Moving on from that, James Gunn confirms that he is going to be just a baby, granted he is a very jacked baby and is probably still going to be just as powerful.
He Will Be The Villain in Guardians of the Galaxy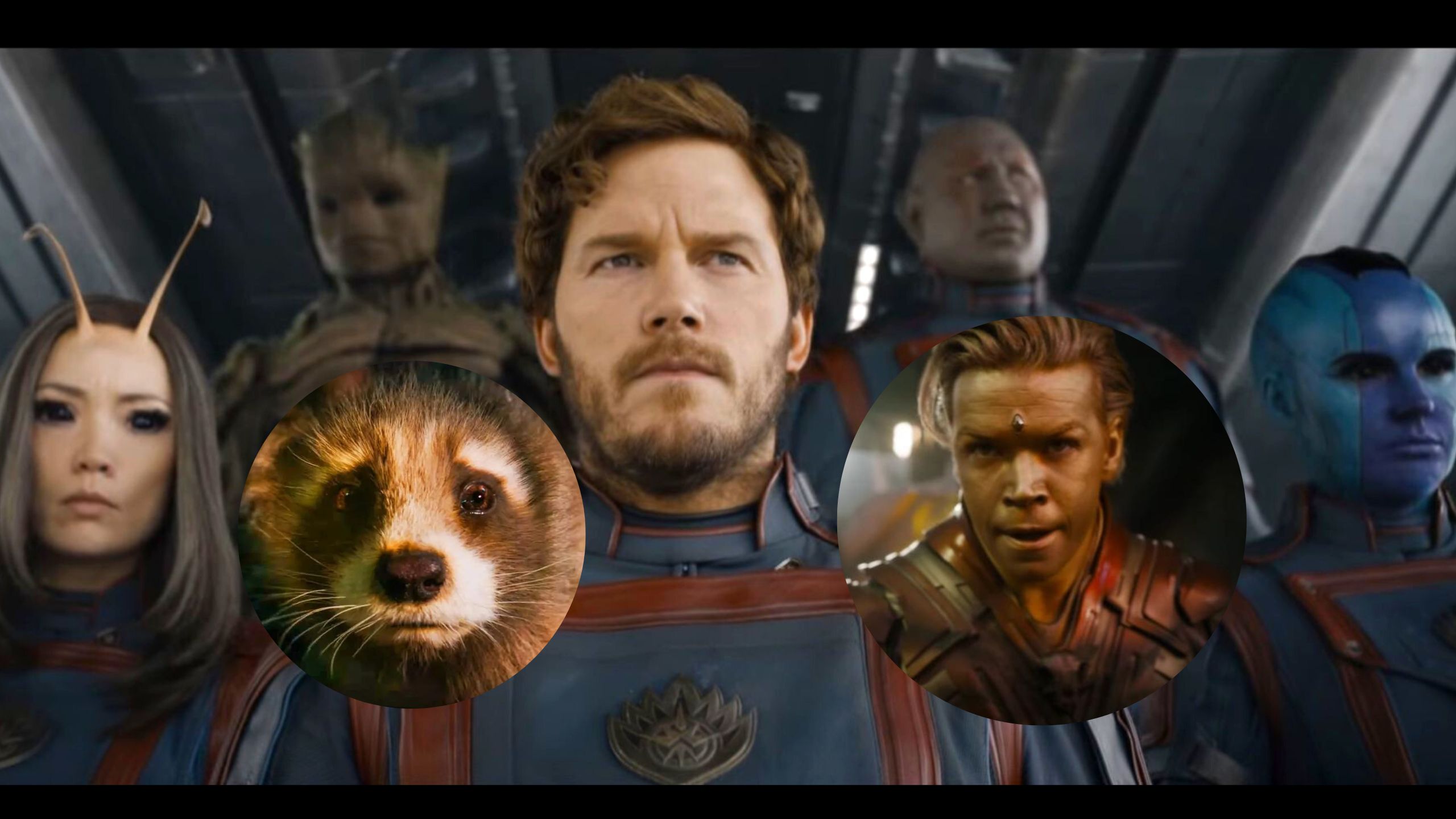 Image: Marvel Studios
He's going to be the villain at first. Most of us assume since the Sovereign and Aisha created him, he would simply follow her orders. He will try to take out the Guardians of the Galaxy, and since she is his mom, he will do whatever she wants. He's going to come out fully formed. His body will be just as you see it right here, muscles fully developed, and he's going to be ultra strong so that he will be a considerable threat to the Guardians. However, since MCU's Adam Warlock will be a baby, he will not know why. So the big question was always, well how is he going to turn good. It looks like he will grow up now since the Sovereign is all about Evolution. We assume that he will grow up relatively fast by the end of the movie. Most likely, he will be good at the end, but James Gunn teases this. He states that MCU Adam Warlock, is going to be a critical hero in this universe
The article continues, and James Gunn says he could become this important character now. Adam Warlock is going to be somewhat funny in the MCU. Of course, it's James Gunn and the Guardians of the Galaxy. There is always humor involving these productions. However, this movie seems much more dramatic than the last two. Yet, Gunn wanted Adam Warlock to be somewhat like a baby. So a younger version of Adam Warlock will grow in the MCU. Moreover, since James Gunn teased that he's going to be an essential character, we assume he will eventually be good.
Featured Image Via Marvel Studios 
I am a circus aerialist influenced by Dick Grayson and Spider-Man. Fortunate to write about the characters that inspired me. I also have a Bachelor's degree in Political Science and a Master's degree in International Trade.
Leave a comment