Jeremy Renner Actor Back At Home After Snow Plow Accident
The year didn't start well for actor Jeremy Renner, who had a serious accident on January 1st when a snow plow crushed him. Quick action got the actor to the hospital quickly, and he survived the accident. After two surgeries to repair the damage from the machine, the actor made jokes about his health condition.
Now Renner is slowly recovering from the accident and is already at home. This information was published by the actor in his social networks and was confirmed by his representative. He still has to go through a therapy process. However, his fans and loved ones are happy that he is already at home and out of danger.
The actor has already had serious injuries that have not prevented him from continuing to act. However, this time we do not know the severity of the injury or how long it will take for him to return to acting.
Jeremy Renner Actor Back At Home After Snow Plow Accident
Outside my brain fog in recovery, I was very excited to watch episode 201 with my family at home 🙏❤️🙏

— Jeremy Renner (@JeremyRenner) January 17, 2023
Since January 1st, when the 14,000-pound Snowcat fell on him, a lot has happened in the life of actor Jeremy Renner. He was rushed by paramedics and flown by plane to a well-resourced clinic. He underwent two surgeries to reconstruct the tissues damaged by the snowplow.
Since then, the whole world has been watching his recovery. His friends from The Avengers gave their messages of support to both the actor and his family. On January 5th, he woke up and joked that he was in a spa and would receive a special bath. In addition, actor Jeremy Renner uploaded a photo showing his hospitalization.
Now the actor is at home, according to his own Twitter account. He commented that he was happy to be able to return home and watch the last series he starred in, Mayor of Kingstown, from Paramount+. A rep for actor Jeremy Renner also shared the post, confirming this was true.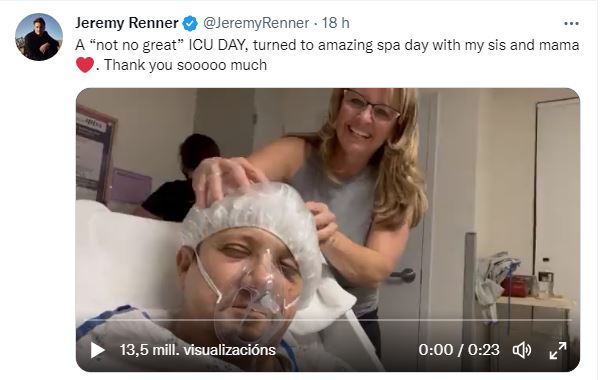 Image: Jeremy Renner Twitter
Renner commented on returning home and watching the new season of the series. He said, "Outside my brain fog in recovery, I was very excited to watch episode 201 with my family at home".
Apparently, the actor will concentrate on his recovery and enjoy the series he starred in for Paramount+. However, he will likely require a lot of physical therapy to get back on track.
What will Happen now With Hawkeye Actor?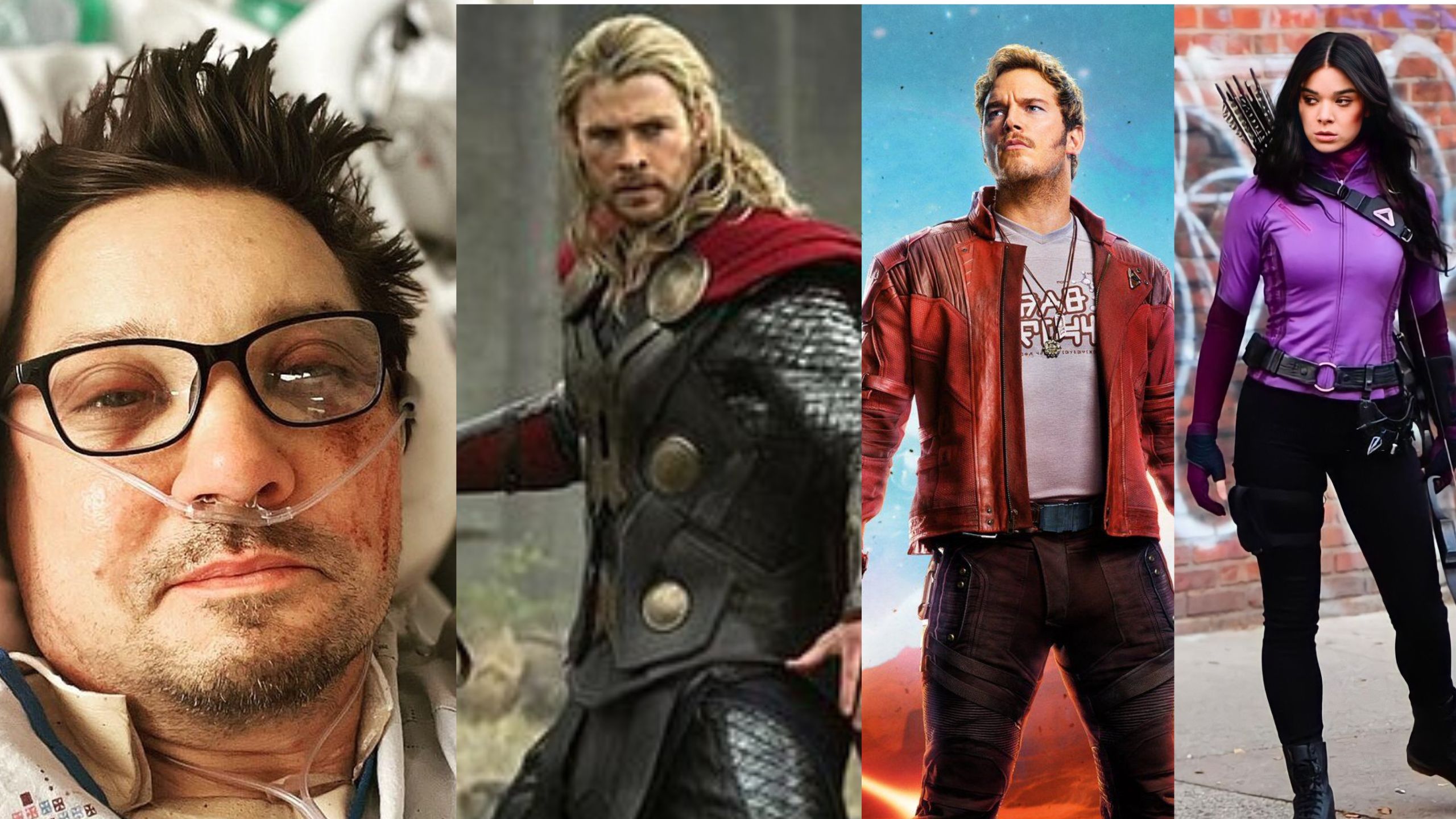 Image: Jeremy Renner IG
Actor Jeremy Renner will likely suspend the movies or series he would participate in for a while. Considering his current condition, he will not only need time for his bones to heal from the fractures caused by the snowplow. He will also certainly need to undergo treatment to regain muscle strength.
It is also certain that he will need to spend some time with his family, considering the difficult time they had after the accident. Considering the facts, he will most likely stay at home, watching the 20 episodes of the second season of Mayor of Kingstown. Although if we are referring to his publications, it is also possible that we will see one of his jokes soon. 
The family continues to show appreciation from Renner's friends and co-stars who starred alongside him in The Avengers. Among these, they mentioned Chris Evans, Chris Hemsworth, Chris Pratt, and the Russo brothers. They also expressed their joy at the solidarity of all the actor's fans.
Actor Jeremy Renner will stay at home for a while under the care of his family while he recovers from this accident. It is unlikely to see him on stage again in any series. Although we do not rule out that he will take advantage of the time to develop an idea to produce in the future. 
Featured Image Via Paramount+
Leave a comment