Jeremy Renner's Update About His Current Condition After Brutal Accident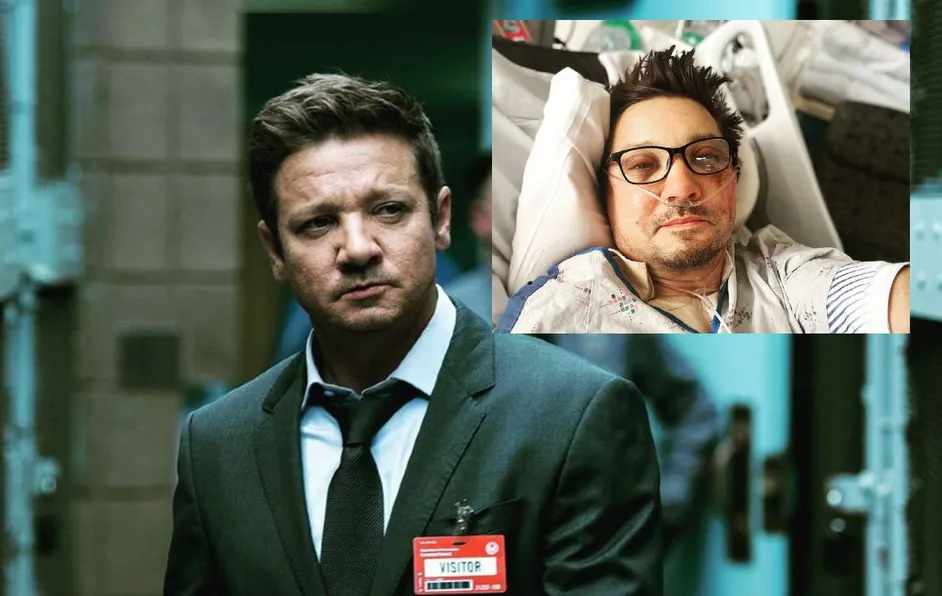 Jeremy Renner will give an update on his condition in an interview with Diane Sawyer in April, in which he will relate some of the experiences of the accident he had at the beginning of 2023. The actor, who played Hawkeye in The Avengers, was crushed by a 7-ton snowplow on January 1st while trying to help his nephew get out of the large amount of hail at Lake Tahoe.
The special program is titled Jeremy Renner: The Diane Sawyer Interview – A Story of Terror, Survival and Triumph and will be broadcast on ABC. As for the date, it will be in April, before the premiere of Rennervations. This production, made by the actor and Disney, will be transmitted on its streaming platform. This will be the first time Renner appears in any television broadcast since the incident with the snowplow.
 Jeremy Renner's Update About His Current Condition After Brutal Accident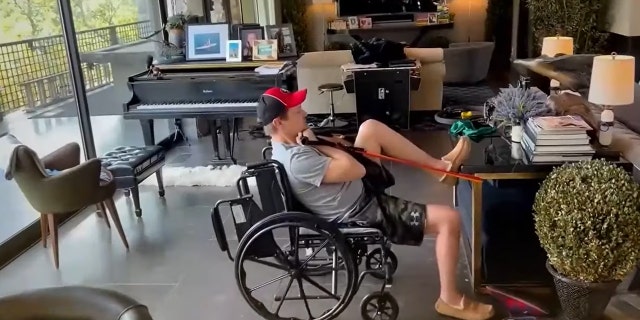 Image: ABC
In a preview Renner gave Sawyer of the interview, he commented on several aspects of the accident. Starting with the fact that he remembered everything and was always awake, feeling the pain of the injuries caused by the snowcat. The vehicle of more than 14,000 kilograms crushed the actor, leaving him in a pool of blood.
A nephew testified that he saw a pool of blood flowing from Renner's head also how he ran up to him and thought his uncle had died in the accident.
Another Jeremy Renner update on the accident will be the agonizing 911 call to save the actor's life. Part of the footage shows the actor screaming in pain and several people around him cheering him on and telling him to keep fighting. Sawyer also detailed several of the injuries Renner suffered, among these: 
"Eight broken ribs in 14 places. Broken right knee, broken right ankle, broken left leg tibia, broken left ankle, broken right collarbone, broken right shoulder. Face, eye socket, jaw, broken jaw. Collapsed lung. Punctured from rib, liver, which sounds scary."
One aspect Renner mentions is his reflection at the time of the accident. After all this, he thought about how his body would look, and it even crossed his mind, "Am I just going to be a spine and a brain, like a science experiment?".
The actor also mentioned that he never lost faith that he would survive and never gave up. Stating that this accident would not kill him, adding some positive points after the whole experience. He said, "I've lost a lot of flesh and bone in this experience, but I've been refueled and refilled with love and titanium".
Upcoming Renner Presentations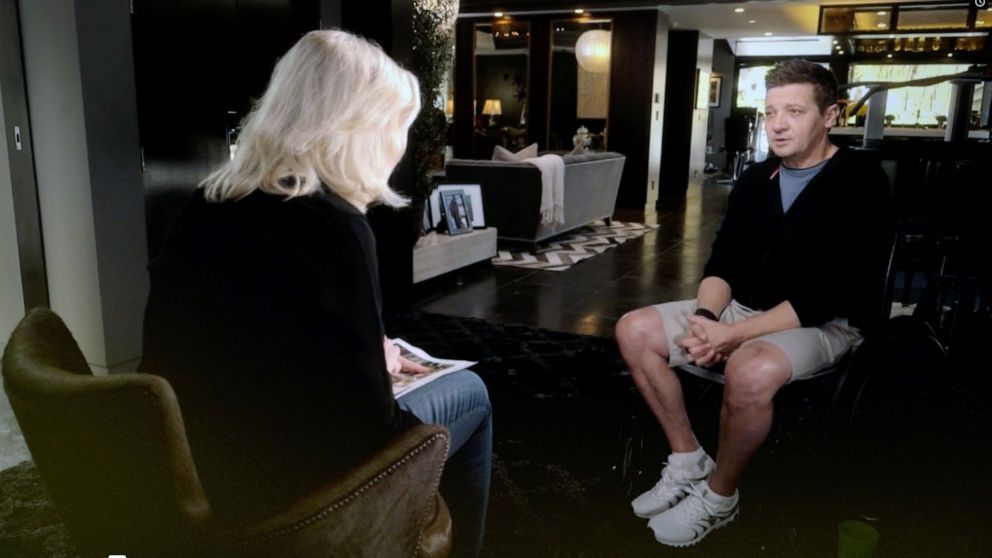 Image: ABC
The first Jeremy Renner update since the brutal accident will be this interview with Sawyer on April 6th, 2023. In this chat, we will see the comments narrated above and one of the actor's final comments saying that he sees a lucky man whenever he looks in the mirror.
Renner will also be seen at the official premiere of the Rennervations series, which will be on April 11th, 2023, at the Regency Village Theatre in Los Angeles. He will participate in a Q&A afterwards. As for the series, it will officially be on Disney+ the following day.
We do not rule out that Jeremy Renner will give an update on his social networks. He used his Instagram account to update his family, friends and fans. Renner informed us about his condition and progress during the first weeks after the accident. Then when he arrived home and finally when he was doing his physical routines.  
Featured Image Via ABC 
I am a circus aerialist influenced by Dick Grayson and Spider-Man. Fortunate to write about the characters that inspired me. I also have a Bachelor's degree in Political Science and a Master's degree in International Trade.
Leave a comment