The 7 Best Movies Of 2020, The Year Of Minimal Movies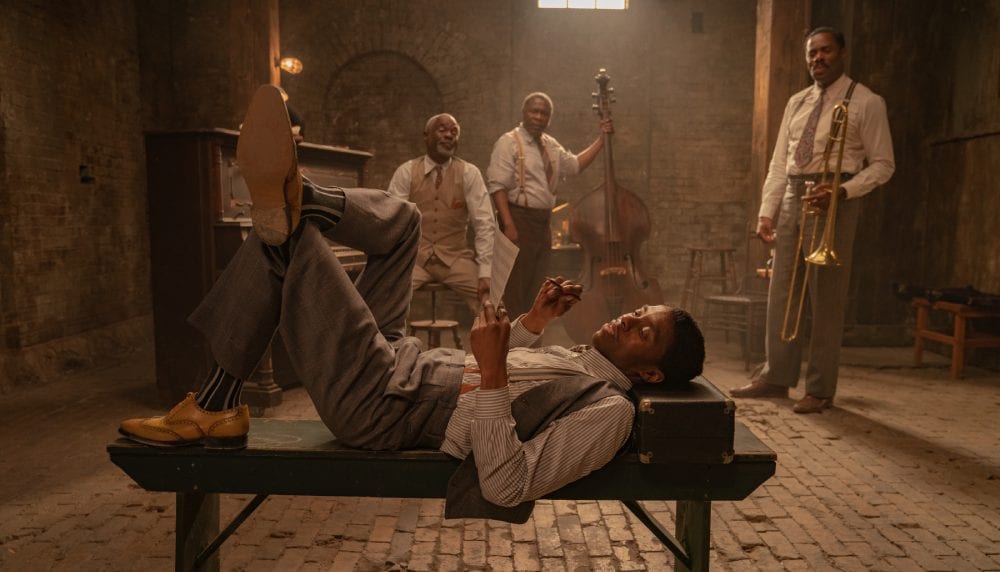 Suffice to say, 2020 was not the year for cinema that we all hoped it would be. Various major releases got pushed back due to the ongoing coronavirus pandemic. Movie theaters around the world shut down (and many are still closed.) Streaming may finally take over as the biggest form of film releases. Yet, with all of the cinematic drama, we still got a handful of amazing films this year. So, here are our seven picks for the best movies of 2020 (in no particular order.)
The 7 Best Movies of 2020
Tenet
We'll start off this list by saying the obvious: Tenet is not director Christopher Nolan's best film. It may not compete with his other wonders like The Dark Knight or Interstellar. But the film put up a hell of a fight when it came to releasing films in 2020 because it knew that it begged to be seen on the big screen. This push made watching the film feel like a cinematic event. With massive explosions, exciting plot twists, and an impressive cast, Tenet deserves a spot on our list of the best movies in 2020.
The story of Tenet follows our protagonist, played by John David Washington, as he tries to conquer a mysterious discovery that lets you use inverted entropy, helping you and other elements move backward in time. This leads him to dark discoveries, complicated relationships, and one impressive airplane takeover.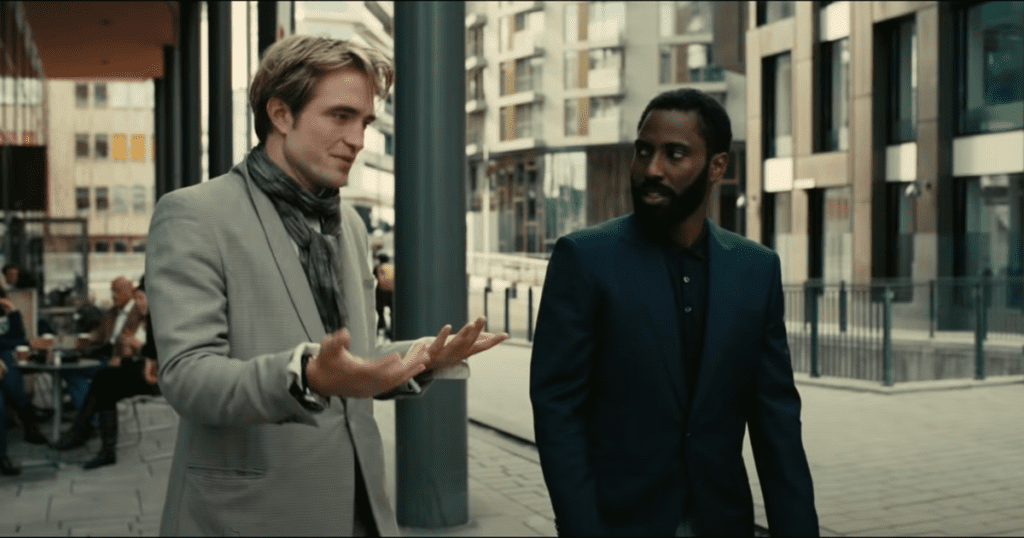 Image via Warner Bros. Pictures.
Portrait of a Lady on Fire
Portrait of a Lady on Fire easily tops this writer's list for the best films of the decade, and it undoubtedly deserves a spot on this list. The french language film follows Marianne, a painter in the eighteenth century who is given the difficult task of painting a subject that doesn't want to be painted. After spending days analyzing her every curve, she falls for her subject, Héloïse.
If you've ever been drawn by somebody, you'll know just how intimate of an act it is. The film lets us follow Héloïse and Marianne as they fall in love on opposite sides of a canvas, showing signs in every subtle movement of their bodies. Everything that Ammonite (another 2020 film that won't be on this list and is often compared to Portrait of a Lady on Fire, as they're both queer love stories) got wrong about chemistry is captured exceptionally in Céline Sciamma's love story.
Technically, Portrait of a Lady on Fire could be considered a 2019 release due to its release date in France. Though, it wasn't given a wide release in the United States until February 14th, 2020. Since it's just so good, we're giving it a pass.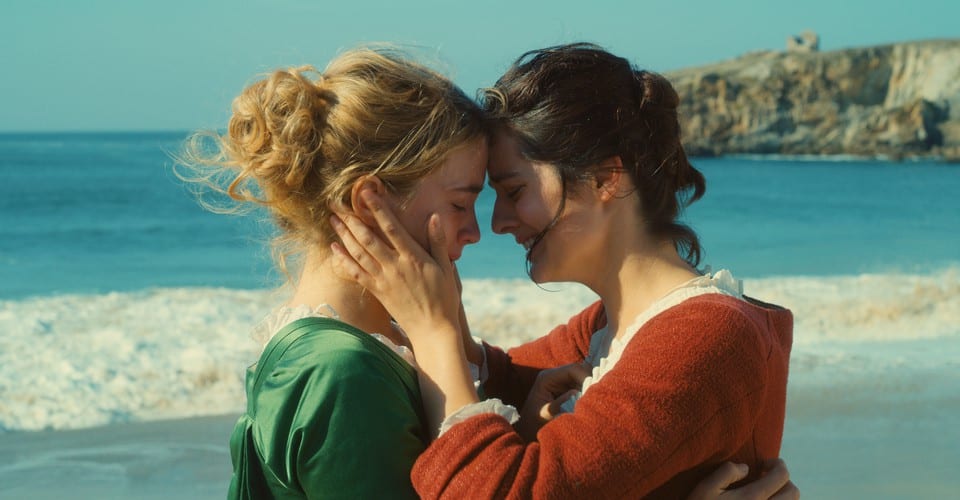 Image via Lilies Films/Pyramide Films.
Mank
2020 wouldn't have been complete without one of the world's best-known directors releasing a lengthy, black-and-white film straight to a streaming service. David Fincher's Netflix film tells an intense story of the writing behind Citizen Kane, one of cinema's first "greatest films ever made."
Sure, Mank is created for the small screen. Yet its portrayal of Herman J. Mankiewicz (played flawlessly by Gary Oldman) is the thing of cinemas. What could have become a boring movie that you watch over a span of a few weekday evenings becomes a captivating tale of movie magic and the intensity behind writing.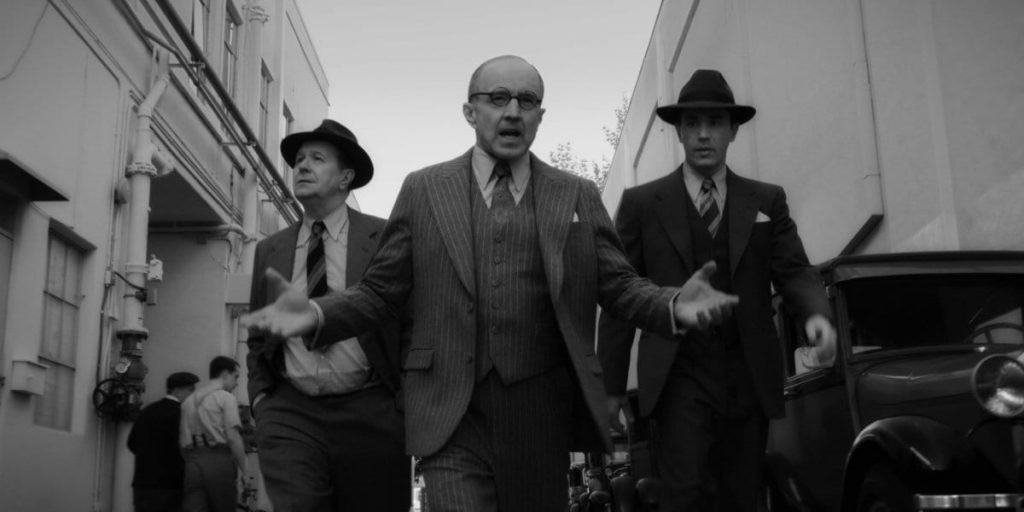 Image via Netflix.
Ma Rainey's Black Bottom
Chadwick Boseman was tragically lost in 2020. Our memory of him will live on forever, and Ma Rainey's Black Bottom, the actor's final film, is the most bittersweet farewell to his screen presence. The film, which stars Boseman and Viola Davis, takes place in Chicago, 1927.
Ma Rainey, the "Mother of Blues," gets an appropriate portrayal in this exciting film. It tackles only a short period of time in Rainey's life, but still manages to capture the fire behind blues, the ambition behind artists, and the hardships of trying to breakthrough in an industry that has too many glass ceilings.
Ma Rainey's Black Bottom is a late release in 2020, dropping on Netflix on December 18th. So, make sure that you don't miss out on this awards-worthy film.
Image via Netflix.
The Invisible Man
The Invisible Man is a film that made me laugh when I first read its synopsis. "How could that be good?" I thought, thinking that the premise was ridiculous and corny. Though, upon viewing it in theaters the night before cinemas around the world shut down, I realized that I was wrong. This was ridiculous in the best possible way.
Driven by an unforgettable performance from lead actress Elisabeth Moss, The Invisible Man is about far more than a man that becomes… well, invisible. It's a tale of overcoming domestic abuse, escaping your nightmares, and just how far somebody will go to prove their sanity. It takes the sci-fi horror genre for a stroll and shows us just how much can be done with a silly plot and a great actress. If you want to hear more about The Invisible Man, check out our review. 
Image via Universal Pictures.
Da 5 Bloods
Spike Lee is the kind of director that we want to see more of, no matter what he is making. So, his Netflix film, Da 5 Bloods, was sure to get our attention. Telling the story of aging veterans of the Vietnam War, our leads reminisce while looking for a fallen squad leader, among other things.
The chemistry found within Da 5 Bloods is something special, yet nothing we're surprised to see in a Spike Lee joint. It feels as impactful as our other favorite Lee films. And, despite being a pretty long film at nearly three hours, it's something that we wish we could have more of.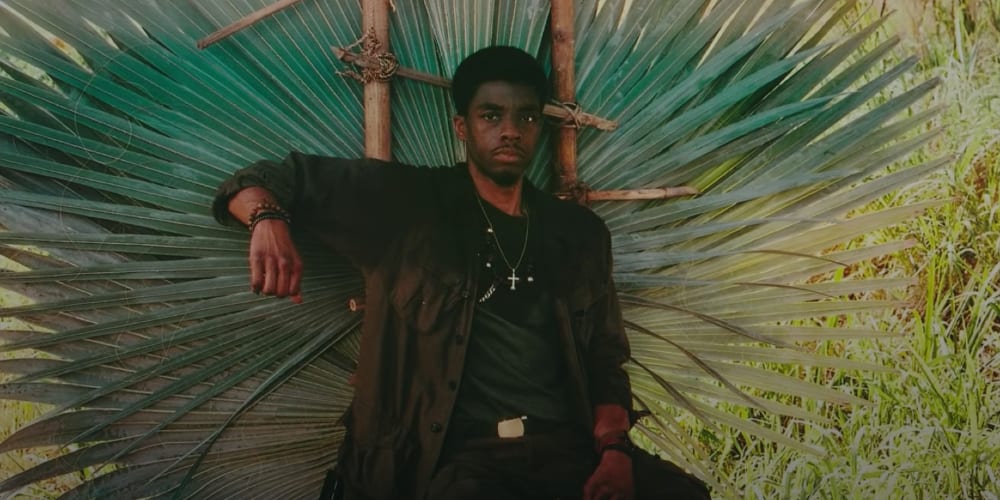 Image via Netflix.
Nomadland
We didn't get the loud, exciting blockbuster films that we anticipated for the year. What we got instead was a handful of quiet, thought-provoking stories that make us remember the beauty in subtle cinema. Nomadland captures the true essence of a wanderer and all of those who just can't stay in one place, whether it's due to circumstances or internal drive.
Chloé Zhao masterfully directs the always-great Frances McDormand through this tale of movement. It is less a film driven by plot, and more driven by purpose. McDormand's Fern is looked at in such intimate and beautiful ways. We aren't left wanting to go out and tour the world in a van. We do walk away hoping to be touched by somebody the same way that Fern touches everyone she meets.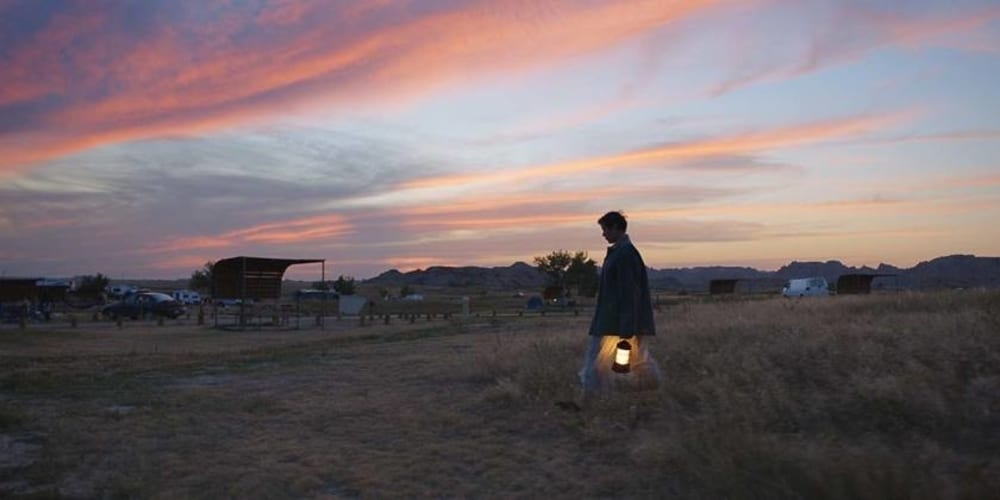 Image via Searchlight Pictures
Do You Agree With Our Picks For The Best Movies of 2020?
Movies are subjective. Sure, all of our films received a decent level of critical acclaim, awards-buzz, or box office sales. But that doesn't mean they're for everybody. And there may be a fan-favorite that we didn't pick for our list! So, we want to start a discussion: what would you pick for your best movies of 2020? Do you agree with us, or are there any glaring omissions?
Let's talk about the best movies of 2020 in the comment section or through our social media! Tweet us your favorite film of the year @ComicYears !
Featured image (Ma Rainey's Black Bottom) via Netflix.
Meghan Hale is the kind of movie lover that has a "must watch" that is a mile long... and growing. When she isn't talking about the latest film and television news she is writing one of her many in-process novels, screaming film trivia at anybody who will listen, and working as a mental health care professional. Follow her on Twitter @meghanrhale for some fun theories and live reactions to all things entertainment.
Leave a comment