Joker Part 2 Will Not Belong To James Gunn's DC Universe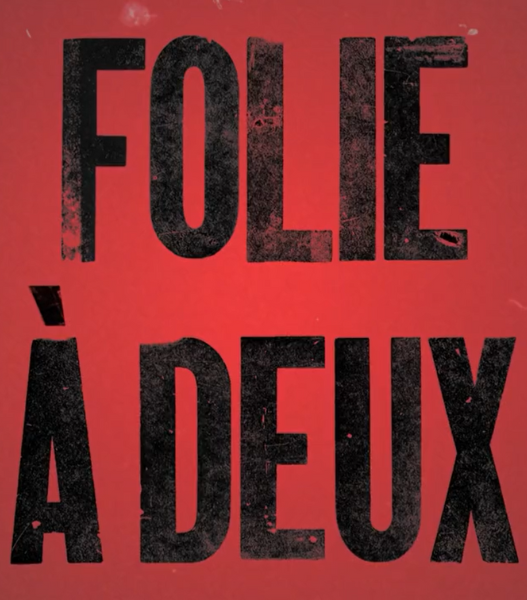 After appointing James Gunn and Peter Safran as the new directors of DC, fans wonder if Joker part 2 will change or if it won't belong in Gunn's plans for DC. So far, it has been confirmed that Joker 2 is out of James Gunn's universe. Although, of course, we will have to wait for official confirmation of this and other projects already in full swing.
Image via Warner Bros.
Warner already announced that Joker: Folie A Deux would start shooting on November 5, 2022, and not in 2023, as we thought, according to a Production List. But as we know from other franchises, anything can happen. It would not be surprising if Gunn's new decisions affected the lineup for DCs upcoming premieres. Everything will depend on the strategies of the new management.
We know that Gunn will be in charge of the creative side of DC Studios, and Safran will tackle everything related to the business and production side. This move aims to fulfil Warner Bros. Discovery's CEO's idea of a ten-year plan.
Joker 2 Won't be Part of James Gunn's Universe
Although Joker: Folie A Deux will not be part of James Gunn's universe, everything at this point is mere speculation. The new board consisting of James Gunn and Peter Safran have the final word. According to an official Variety report, Gunn and Safran will formally start their activities as CEOs of DC Studies on November 1. They will have to work out a future for the franchise, study many of the projects already in the pipeline, and make the right decisions.
Of course, one of these projects is Joker 2, the sequel to 2019's Joker, a film that was a resounding success, so much to launch this new project. Todd Philips will return to direct the sequel, starring Joaquin Phoenix as the Joker and Lady Gaga as Harley Quinn. The cast will also include Zazie Beetz, Brendan Gleeson, and Catherine Keener, among others.
Image via Warner Bros.
According to the information, this film "will exist outside of any cinematic universe that Gunn and Safran are going to build". That is not surprising since its director previously stated that the film is "not really connected to that DC Movie universe. And it wasn't intentionally so."
Before even being aware of a sequel to the original film, the director was adamant that they remain separate from the current movies in the DC Universe, such as Wonder Woman, Aquaman or the Justice League.
Other projects that remain to be seen between Gunn and Safran's hands are Matt Reeves' The Batman sequel and the spin-offs derived from it, The Penguin, and another based on Arkham Asylum. Lastly, everyone is waiting for Warner's statements regarding the Superman sequel now that Henry Cavill confirmed his return as the Man of Steel.
Everything we Know About the Sequel
The sequel to Joker, Joker: Folie A Deux, will be a musical where Joaquin Phoenix and Lady Gaga will share the screen as Arthur Fleck as Harley Quinn in Arkham Asylum.
For many fans, it was no surprise when Warner announced a sequel to Todd Phillip's Joker. The critical reception and box office from the first film was truly astounding. Todd Phillips had been going back and forth about this sequel until June 8 when he posted an image of the script finally finished, which he wrote with Scott Silver, on Instagram. Included in this post was a photo of Joaquin Phoenix reading the script in preparation to bring the evil clown back to life.
Image via Warner Bros.
The plot is still unclear, but with that tentative title of "shared madness", we can intuit that Harley and Joker will share their delusional disorder. This disorder is a manifestation of psychiatric symptoms "in a person close to another individual with an established mental illness".
That means Joker will have a companion to accompany him in his madness. Regarding the release date, it is not yet clear, and even less with this move in the directive. But, as we know, the studio wants this movie to premiere five years after October 4, 2019; possibly, the release date will be October 4, 2024.
Leave a comment