Joker 2's Director of Photography Explains Why Lady Gaga As Harley Quinn Is A "Really Cool Fit" Casting
Lawrence Sher, a cinematographer and the Director of Photography for Joker: Folie à Deux, calls the casting of Lady Gaga as Harley Quinn "a really cool fit."
Nearly three years after the release of Todd Phillip's Joker, its sequel Joker: Folie a Deux has already captivated fans worldwide. Joaquin Phoenix will be reprising his role as Arthur Fleck, aka Joker. 2019's Joker gave a brand new look at the origins of the popular DC Comics Character. Before Phoenix starred in Joker as the titular character, Jared Leto portrayed the role in 2016's The Suicide Squad. Leto partnered with Margot Robbie in that movie, who portrayed Joker's paramour, Harley Quinn.
Now Joker 2 brings another A-list celebrity and pop icon into the mix. Earlier this year, it was revealed that Todd Philipps had cast Lady Gaga as Harley Quinn. The show's genre will also become a musical movie, something unprecedented for a major superhero (or supervillain) film.
Todd Philipp's Joker acts as a standalone film apart from the other reiterations of the character in the DC Extended Universe films. This is the same with Matt Reeves, The Batman, which gave us Robert Pattinson's enigmatic Bruce Wayne, aka the Batman. Alongside Pattinson was Zoë Kravitz, who portrayed Selina Kyle, commonly known as Catwoman. In a deleted scene, Barry Keoghan portrayed a crazier and gnarlier version of Joker. Whether Keoghan will return in The Batman 2 is still a mystery.
There's nothing much we know about Joker 2's plot details aside from it will bring back Phoenix's Arthur Fleck. But following the translation for the movie's title, "shared madness," the film would most likely dive deeper into the relationship between Joker and Harley Quinn. In the comics, Harley Quinn, a psychiatric intern in Gotham City's Arkham Asylum, falls in love with Joker. She'd, later on, become his accomplice and lover. It'd be interesting if the portrayal of Lady Gaga as Harley Quinn would narrate this on the big screen.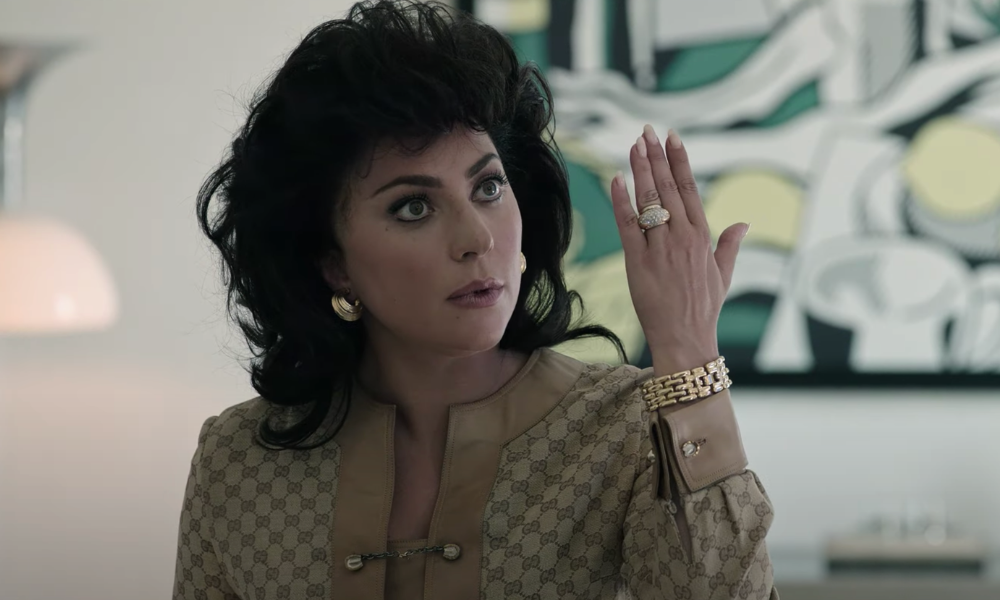 Image: MGM
Casting of Lady Gaga as Harley Quinn praised by the film's DP
In an appearance on The Hollywood Reporter's podcast Behind the Screen, Lawrence Sher talked about the role of Lady Gaga as Harley Quinn. Sher mentioned that the combination of Phoenix and Gaga would bring something new to the table, hinting at an excellent dynamics between the two actors and their characters. Read Sher's full comment below: 
"She's going to be a really cool fit for this movie and will create a similar kind of magic that Joaquin brought by himself. The combination of the two will be exactly what we hope, which is exciting, and we'll find magic every day on set. Hopefully we'll also have a bit of madness in there. We like when there is a little bit of chaos."
Phillips' storytelling for Joker is unlike any other film about the famous supervillain. The pacing, themes, and narration are darker, perfectly fitting the character's troubled mind. Throughout the film, we've seen how Arthur Fleck slowly slipped into insanity until he finally let go and embraced it entirely in the latter part of the movie. The sequel would most likely follow this way of narration.
Image: Warner Bros. Pictures
Turning The Joker 2 into a musical while maintaining its psychological thriller themes is a bold move from Phillips. The casting of Lady Gaga as Harley Quinn would greatly serve the musical aspect of the film. Aside from being a multi-awarded Grammy winner, Lady Gaga has starred in 2018's A Star Is Born and 2021's House of Gucci. She received an Oscars nod for her starring role in A Star Is Born.
Folie à Deux will start its production on November 5, 2022, in New York and Los Angeles. The film will hit the theatres on October 4, 2024. 
Paul is many things. He's a fan of anime, superheroes, and everything in between. He dedicates his downtime to annoying the heck out of his cats and dog.
Leave a comment