Hellraiser Jamie Clayton Will be the Female Pinhead!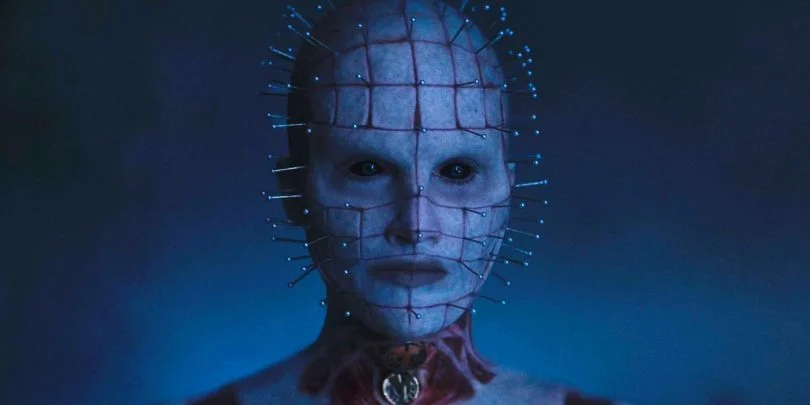 The horror Hellraiser movie, released in the 80s, is of British origin and caused a lot of glare at the time. It was originally written and directed by Clive Barker and based on his novel The Hellbound Heart. The themes explored in the original film range from the sadomasochism and morality of the characters subjected to temptation and terror. We have a new version so that the next Hellraiser movie will have a female pinhead. So, this new installment will hopefully continue to cause a sensation. We know that fans of this genre are waiting in anticipation.
Hellraiser Movie Will Have A Female Pinhead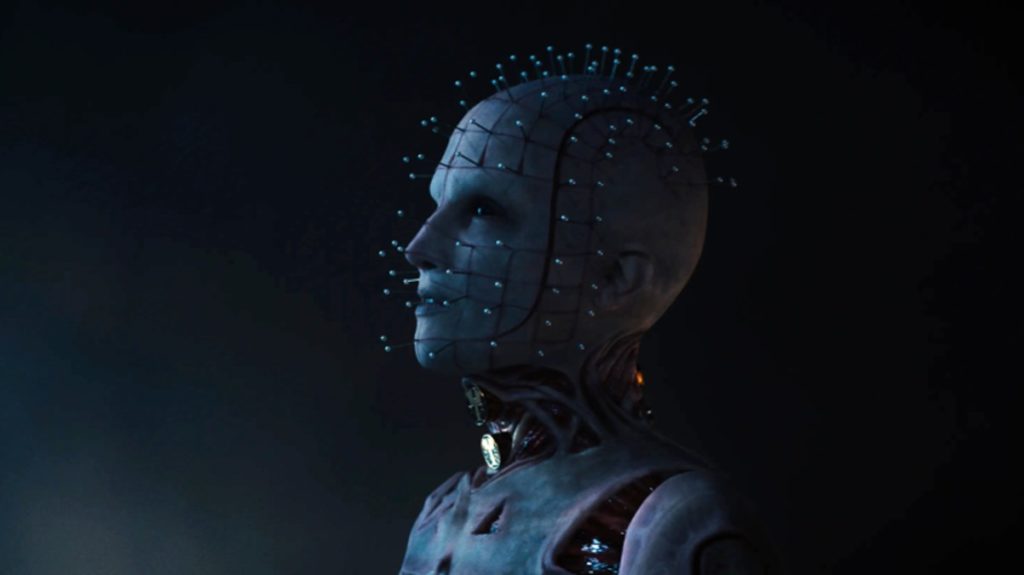 Image: Hulu
The new Hellraiser movie will have a female pinhead. That's what Hulu has taken care of, where they officially informed that there will be a reboot of David Bruckner's Hellraiser. So, it becomes the first of the franchise that will feature a female Pinhead.
If we remember, in 1988, the protagonist of this movie was Doug Bradley. This film was the adaptation of The Hellbound Heart by Clive Barker. Doug managed to play eight consecutive sequels to Pinhead.
In this new Hulu reboot, Jamie Clayton takes the reins as the leader of the Cenobites. To which Bruckner referred, "We knew we wanted Pinhead to be a woman, Jamie was the right person for the role. A person's identity can be really exciting for a role in many ways, but I have to emphasize that Jamie absolutely killed, that's how we got there." This statement is how the director justifies that Hellraiser will have a female pinhead.
Jamie Clayton gets to play a role that surpasses or equals what his predecessor, Doug Bradley, did. In Bruckner's words, "What Doug Bradley did with the character is so iconic," he added, "we didn't think it was possible to do it." 
The Details of this New Character – Jamie Clayton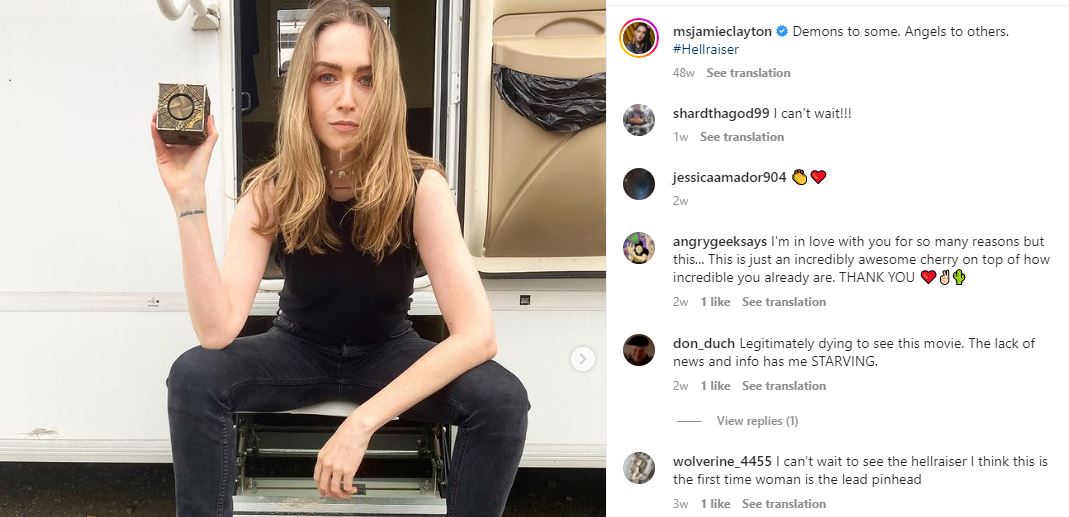 Image: Instagram
According to the director, in this new Hellraiser movie, you will see suffering, but the desires of Pinhead will see them to the surface. The plot of this new version follows a young girl named Riley, who is struggling with addiction. When she suddenly stumbles upon the puzzle box. 
This new version seems to come with more gruesome details, which update the character. As we saw, Hellraiser will have a female pinhead. So hopefully, with the new direction and script, the movie will come out of that state it has been in for the last two decades. We hope they develop a plot that combines the above with new things in the same genre.
In this way, Pinhead, as the cenobite's leader, will continue to lead this group of sadistic supernatural beings who are summoned from another dimension and do not know how to differentiate between pain and pleasure.
The role, historically represented by men dressed in a leather suits, changes notably. Now it will be a woman, with her neck and shoulders uncovered, who wears on her neck a metallic object that opens, showing the inner flesh. So they leave aside the typical collar that covered Pinhead's neck.
The new version shows parts of the flesh on the body, such as the chest and shoulders, that are cut out. This detail reveals the gory pieces we will see with this new look. Brucker adds, "this is a new story in the Hellraiser universe that could potentially start a new version of the franchise."
So fans are hoping this new sequel will have more coherence since the quality of the previous Hellraiser sequels has not received the best reviews for being marked by inconsistencies between their versions.
What we Know so far About the Hellraiser Movie
#Hellraiser, a reimagining of Clive Barker's 1987 horror classic from director David Bruckner, will premiere on October 7. pic.twitter.com/C0qsKfK4lL

— Hulu (@hulu) August 24, 2022
So far, we know that Jamie Clayton will play this horror icon. We also know that Hellraiser will have a female pinhead. And it will feature an all-star cast, including Drew Starkey, Adam Faison, Aoife Hinds, Brandon Flynn, Yinka Olorunnife, Jason Liles, Zachary Hing, Selina Lo, Hiam Abbass, and Kit Clarke.
The new Hellraiser movie director will be David Bruckner, who comes from V/H/S, The Night House. In this new iteration, we will see a story by David S. Goyer, with Ben Collins and Luke Piotrowski as screenwriters.
We expect the sequel to debut on October 7th of this year. So Hellraiser looks like a movie that will capture the senses and keep all fans on their toes. Let's wait for the reviews after its release.
What do you think about Hellraiser will have a female pinhead? We'll read you in the comments.
Featured Image Via Hulu 
I am a circus aerialist influenced by Dick Grayson and Spider-Man. Fortunate to write about the characters that inspired me. I also have a Bachelor's degree in Political Science and a Master's degree in International Trade.
Leave a comment