Euphoria Actor Jacob Elordi Rejects Superman Role: Behind the Controversial Decision With James Gunn!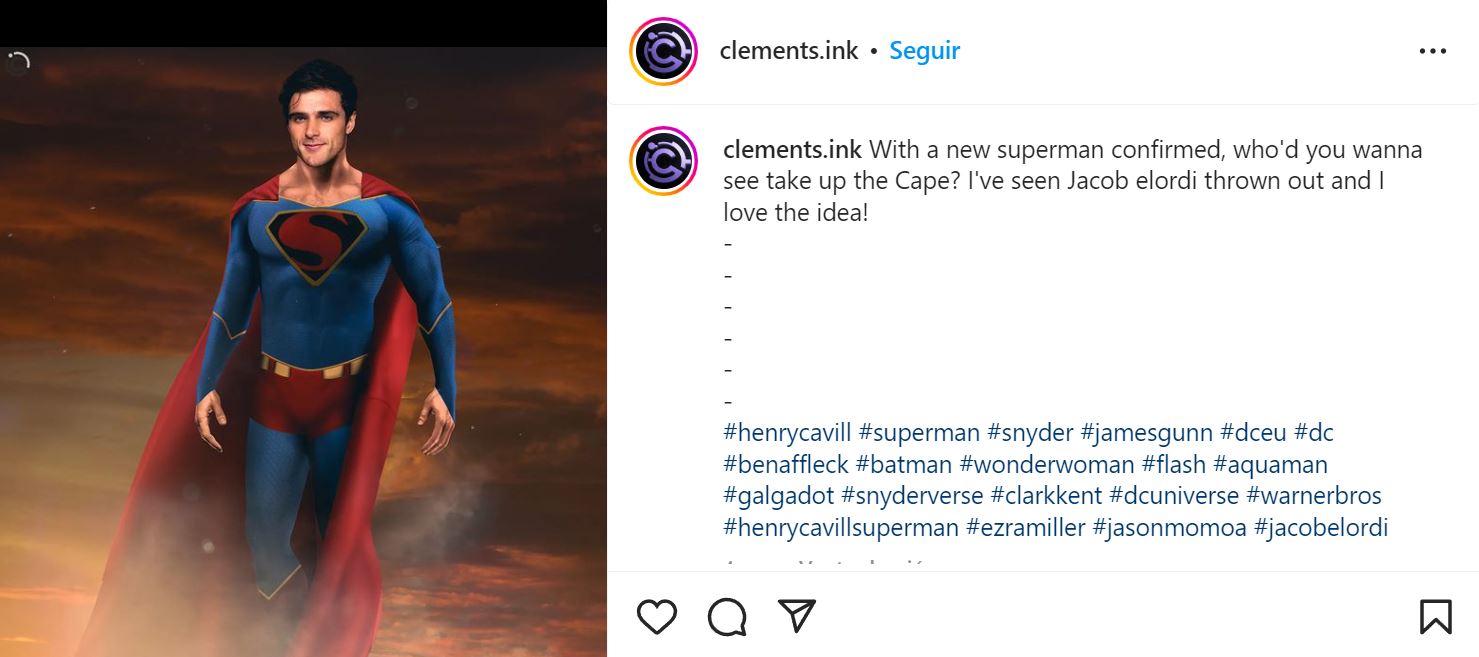 Superhero cinema is in a time of tough scrutiny from fans. The latest headline involves Euphoria actor Jacob Elordi, who turned down an opportunity to work on Superman: Legacy. Sources reveal that Elordi, despite his admiration for Gunn's work, declined the offer due to reservations about the project's tonal direction. The actor expressed concerns that the envisioned tone for the movie was deemed "too dark" for his preferences.
Euphoria Actor Jacob Elordi Rejects Superman Role: Behind the Controversial Decision with James Gunn!
During a recent interview with GQ, Euphoria actor Jacob Elordi was questioned about his potential involvement in a superhero film.
"Not particularly, no. I've always been told to say a rounded answer or my agent will get mad at me. 'Anything can happen!'" he said with a laugh.
Elordi continued, "And obviously anything can happen, but at this stage in my life, I don't see myself having any interest in that. I like to make what I would watch, and I get very restless watching those movies."
This revelation adds a layer of intrigue about the creative decisions shaping the DCEU. We fans wonder what Gunn's specific vision for Superman is and what aspects of darkness Elordi found challenging. As the DCEU continues to evolve, these insights offer fans a glimpse into the complexities of bringing iconic characters to life on the big screen.
Elordi's decision to give up such an important role sparked much fan debate. It is interesting to see how some actors turn down such important roles. While some may appreciate a darker and more complex take on superheroes, others, like Euphoria actor Jacob Elordi, may find aligning with their artistic sensibilities challenging.
The superhero genre is diversifying in its narrative, casting decisions and directorial approaches. In this landscape, Superman: Legacy faces a strong challenge. The film must achieve success in an era of superhero fatigue. With Gunn at the helm of the DCEU, we must see what tones and styles to expect within the universe.
While Elordi'sElordi'sn may disappoint some fans who envisioned him as the Man of Steel, it also adds a layer of mystery. The ongoing narrative of DC's cinematic adventures is in flux. As the universe continues to unfold, only time will reveal the creative decisions in store for these iconic characters.
I am a circus aerialist influenced by Dick Grayson and Spider-Man. Fortunate to write about the characters that inspired me. I also have a Bachelor's degree in Political Science and a Master's degree in International Trade.
Leave a comment