Another Big Delay of Disney Movies Is Coming in 2022, Including Pushbacks for Doctor Strange Sequel, Wakanda Forever, and More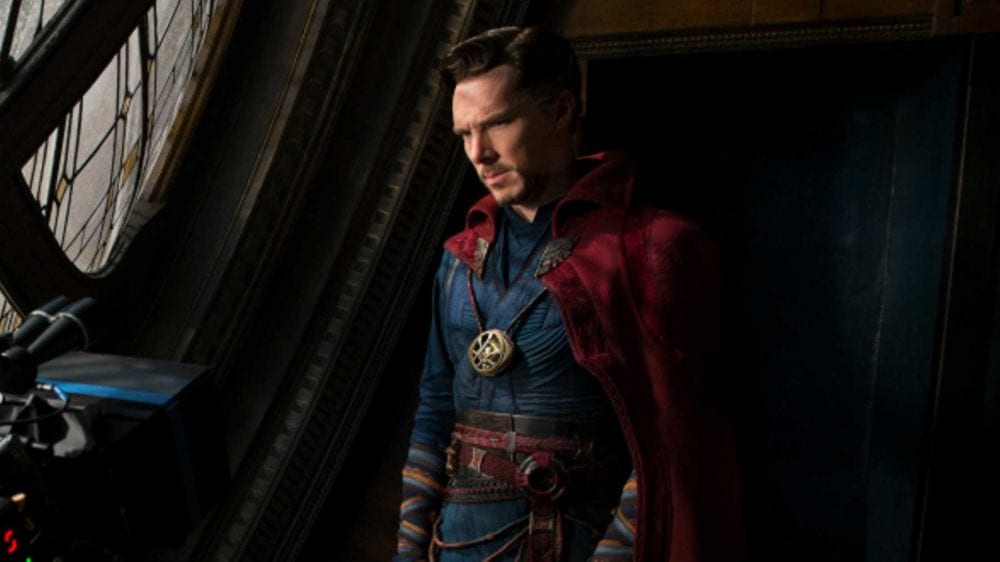 We got used to movie release date delays in 2020. The beginning of the coronavirus pandemic pushed everything back, and we grew accustomed to these announcements. But with more recent successes at the box office with films like Venom: Let There Be Carnage and No Time to Die, our hopes were high that these headlines would die down. However, Disney will see another delay of multiple movies in 2022 and 2023. While most date changes aren't huge, it's still a bummer to know that we'll have to wait even longer for some of our most anticipated films.
The Disney Delay of 2022 Movies Brings Lots of Disappointments
Image via Sony Pictures
While it's easy to blame COVID-19, this is not precisely the case in this scenario. The following delays are reportedly related to production. So, while some significant reshuffling for the studio has undoubtedly been the case over the past few years, it's not tied to anticipated box office success or disappointments over closed movie theaters. The list of the Disney delays includes the following titles:
Doctor Strange in the Multiverse of Madness will now release on May 6th, 2022, instead of March 25th
Thor: Love and Thunder will release on July 8th, 2022, instead of May 6th
Black Panther: Wakanda Forever will release on November 11th, 2022, instead of July 8th
Indiana Jones 5 will release on June 30th, 2023, instead of July 29th, 2022
The Marvels will release on February 17th, 2023, instead of November 11th, 2023
Ant-Man and the Wasp: Quantumania will release on July 28th, 2023, instead of February 17th
Four titles have been removed from the release schedule altogether, including a live-action Disney film, two Marvel titles, and a 20th Century title. Additionally, an untitled Marvel title has shifted from November 10th, 2023, to November 3rd, 2023.
What's With All The Shake Ups?
Image via Paramount Pictures
We have all come to learn that Marvel films are strategically planned, and their release dates matter. It's not just about releasing a film on a historically popular weekend for movie lovers. Instead, each film ties into the larger universe. When one film is delayed, they're all delayed.
The change to the Indiana Jones franchise installment could be due to a recent injury sustained by Harrison Ford. The star of the film had to take a step back from filming earlier this year thanks to a shoulder injury and has fortunately recovered.
Despite the delay of Disney movies in 2022, there are still lots of great movies to look forward to.
We're sending thanks to the universe for not delaying some of the Marvel films with earlier release dates, including Eternals (releasing on November 5th) and Spider-Man: No Way Home (releasing on December 17th.) Readers, what upcoming Disney film are you looking forward to, whether it's a Marvel flick or something else? Let us know in the comments or on Twitter!
Featured image via Marvel Studios.
Meghan Hale is the kind of movie lover that has a "must watch" that is a mile long... and growing. When she isn't talking about the latest film and television news she is writing one of her many in-process novels, screaming film trivia at anybody who will listen, and working as a mental health care professional. Follow her on Twitter @meghanrhale for some fun theories and live reactions to all things entertainment.
Leave a comment