Antonio Banderas Joins Indiana Jones 5, Bringing More Star Power To The Franchise
Like any awards show afterparty, the cast for Indiana Jones 5 keeps getting bigger as more celebrities join in. We're already stoked for Phoebe Waller-Bridge (Fleabag), Mads Mikkelsen (Casino Royale), Boyd Holbrook, and Shaunette Renee Wilson (Logan and The Resident respectively) to join everyone's favorite intrepid archaeologist, but now we have another person to add to the crew: Antonio Banderas joins Indiana Jones 5, much to the excitement of fans everywhere!
Banderas, who recently got an Oscar nomination for his role in Pain and Glory, has been busy with many of his own projects. He can be seen in The Hitman's Wife's Bodyguard and he recently finished production on Uncharted starring Tom Holland and Mark Wahlberg. He'll also be returning to his animal roots in Puss in Boots: The Last Wish and last (but not least), he'll star opposite Penelope Cruz in the Spanish comedy Official Competition.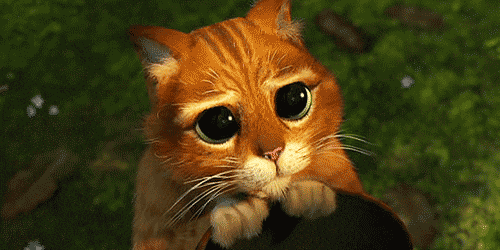 More Antonio Banderas pweese?
While we don't know anything about Banderas's character in the movie, Indiana Jones 5 is sure to please. Even though Steven Spielberg is not directing (that job goes to James Mangold), he'll still act as producer and will be very much involved in the film. Kathleen Kennedy, Frank Marshall, and Simon Emanuel will also act as producers. Jez Butterworth, John-Henry Butterworth and Mangold co-wrote the script. And my favorite part is that John Williams, who has worked on every score in the 40-year-old franchise including its iconic theme (listen below!), also will return as composer. Until 2022…
The film is still untitled and potential plotlines are still a mystery. If you're like us and need your Indiana Jones fix, check out our retro review of Indiana Jones and the Kingdom of the Crystal Skull.
Indiana Jones 5 is going to be released July 29, 2022 in theaters.
What role do you think Antonio Banderas will play in Indiana Jones 5? Let us know in the comments below!
Featured image via Flickr by Unión Europea en Perú
Keilin Huang is a freelance writer that likes the Oxford comma, reading from her neverending pile of books from the library, and Reeses peanut butter cups. She thanks her Dad for introducing her to his Superman comics and probably majored in Journalism because of Lois Lane. Contact her at [email protected]
Leave a comment