Disney Confirms T'Challa's Death In Latest Black Panther 2 Trailer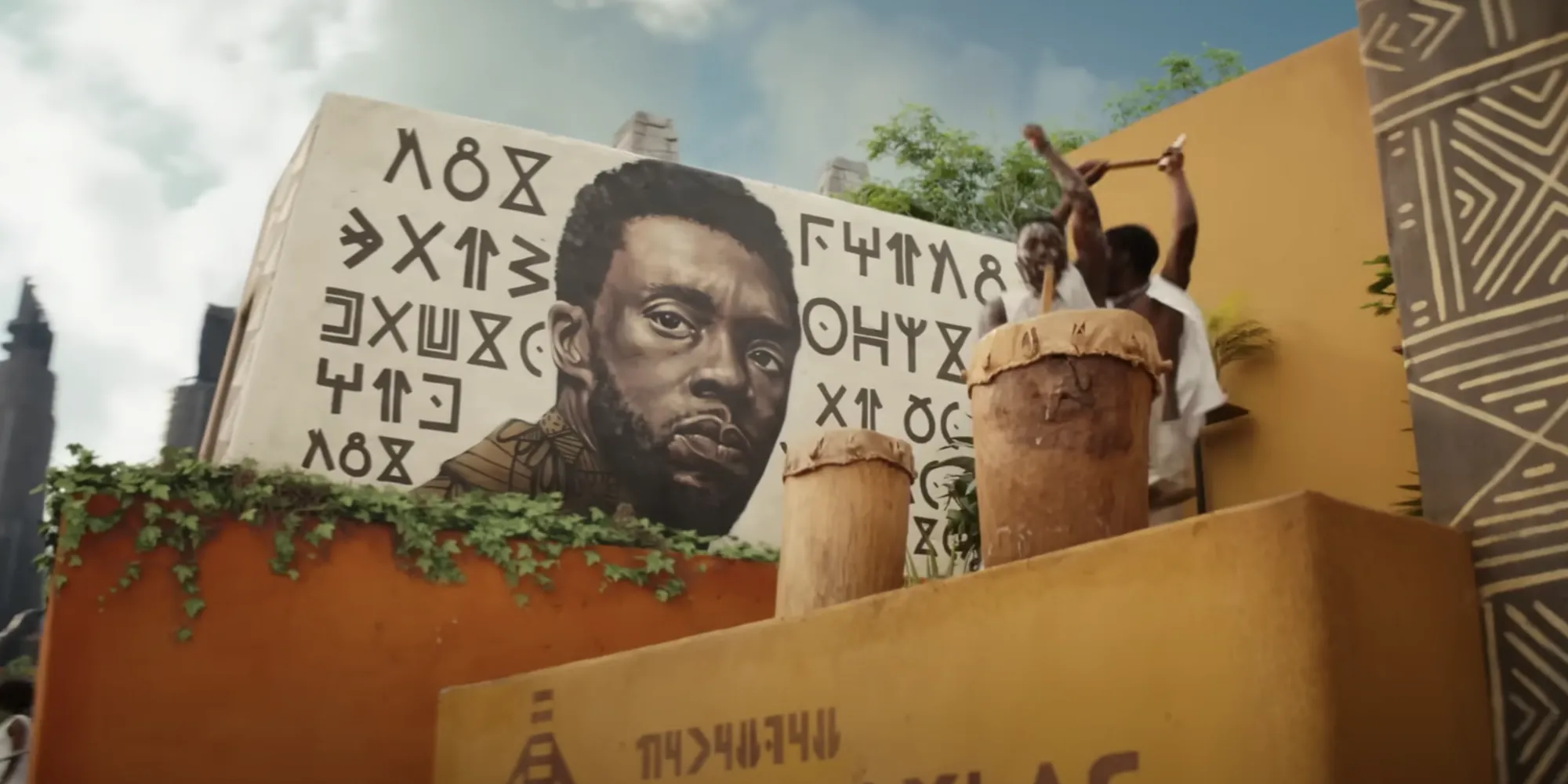 Yesterday, at the San Diego Comic-Con, Disney confirmed King T'Challa's death in the upcoming Black Panther: Wakanda Forever.
Comic-Con is bringing more excitement every day, with new trailers, announcements and artist introductions. Yesterday, during the Marvel panel in Hall H, Disney revealed the new trailer for Black Panther: Wakanda Forever, where they reference that the King is dead.
Image via Marvel Studios
In the trailer, everyone wants to protect the kingdom from other nations' invasion after the King dies. The trailer showed how the various warriors are preparing for war. We also saw how the relentless attack of other regions threatened Wakanda's extinction. However, one thing the teaser did not clarify is who will inherit the Black Panther's claws.
Disney Confirms T'Challa's Death
The 2018 Black Panther movie showed Chadwick Boseman as T'Challa, the King of Wakanda, fighting for his nation. This movie was a smashing success with a gross of $1344 million, so a sequel was imminent. Everything was ready for a new Black Panther film, but the main character's death changed the whole picture.
Chadwick Boseman's death changed the whole landscape of the Marvel Cinematic Universe, which had to change all plans for the next Black Panther movie. That is noticeable in the trailer as they show T'Challa is dead at the beginning. Scenes showing the people of Wakanda honor their King and warrior also work as a tribute from Marvel to the late actor.
The trailer shows how all close friends and acquaintances are shocked by T'Challa's death. His mother recalls how she carried him in the womb, the moment she gave birth to him, and we also see her later at a UN conference, where she states that her family died because of the foreign intervention in her nation. Other details show how the people honor the King with ceremonial dances, paintings, and writings in the Wakandan language.
What we Know About Black Panther: Wakanda Forever
Marvel movie's synopsis confirms what we saw in the trailer. It reads,
"Marvel Studios' "Black Panther: Wakanda Forever," Queen Ramonda, Shuri, M'Baku, Okoye and the Dora Milaje, fight to protect their nation of Wakanda from intervening world powers in the wake of King T'Challa's death. As the Wakandans strive to embrace their next chapter, the heroes must band together with the help of War Dog Nakia (Lupita Nyong'o) and Everett Ross (Martin Freeman) and forge a new path for the kingdom of Wakanda. Marvel Studios' Black Panther: Wakanda Forever is once again directed by talented American filmmaker Ryan Coogler, director of the films Fruitvale Station, Creed, and the first Black Panther movie, as well as a producer on Judas and the Black Messiah. The screenplay is written by Ryan Coogler and Joe Robert Cole. Based on the characters created by Stan Lee and Jack Kirby. Produced by Kevin Feige and Nate Moore."
Black Panther: Wakanda Forever already has its official trailer, confirming that the movie's plot is about this country's survival after King T'Challa's death. As the kingdom weakens, foreign powers want to exploit Wakanda's resources, starting a war against them. The King's death demoralized the people. However, they are inspired to protect his legacy and defend the nation against the impending attack. Wakandans resist the attack using their advanced technology and their strongest warriors.
As for the movie's cast, we have Lupita Nyong'o as Nakia, a spy belonging to the river tribe, and Angela Bassett as Ramonda, T'Challa's mother and Queen of Wakanda. We also have Winston Duke as M'Baku, T'Challa's friend and leader of the Jabari mountain tribe, and Danai Gurira as Okoye, Dora Milaje's general.
Other actors in this film are Daniel Kaluuya as W'Kabi, head of security for the border tribe, Forest Whitaker portraying Zuri, Martin Freeman as Everett K. Ross, a CIA agent and Florence Kasumba as Ayo, a warrior of Dora Milaje. Black Panther: Wakanda Forever already has a definite release date; it will be in theaters on November 11, 2022.
Featured Image via Marvel Studios
I am a circus aerialist influenced by Dick Grayson and Spider-Man. Fortunate to write about the characters that inspired me. I also have a Bachelor's degree in Political Science and a Master's degree in International Trade.
Leave a comment