David F. Sandberg Discusses Shazam! Fury of the Gods
In an interview with Collider, director David F. Sandberg discusses Shazam! Fury of the Gods, the upcoming DC movie and the fans' expectations with DC Comics Black Adam. Based on the comic books, current rumors place a fight between Black Adam and Shazam in the future. However, a previous rumor also suggested there would be a fight between Black Adam and Henry Cavill's Superman.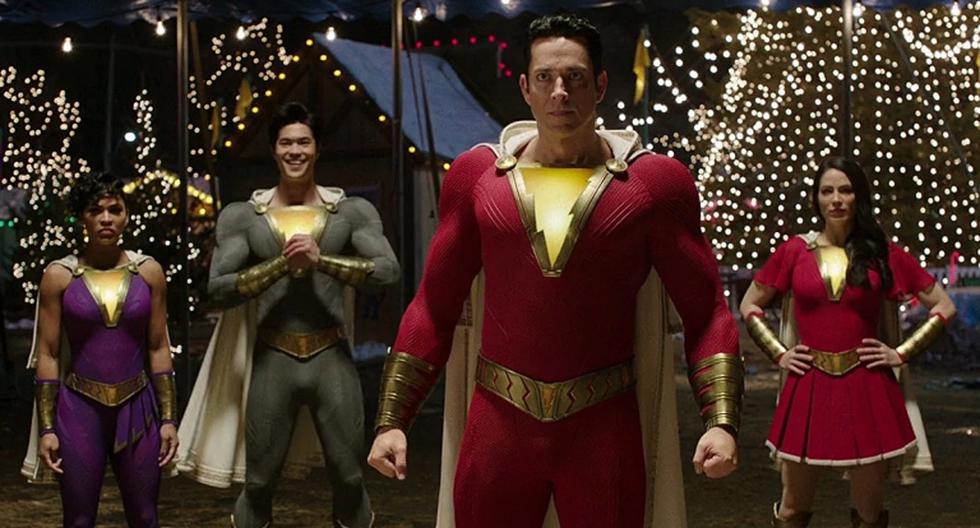 Image via Warner Pictures
These rumors have been so strong that even Deadline reported Cavil would appear at Comic-Con. Nevertheless, he did not show up, to fans' disappointment. Instead, Zachary Levi was there presenting Shazam, which left the question of whether he will fight Black Adam as in the comic book.
Shazam! Fury of the Gods' director clarified this point in an interview. He stated several details about the movie, such as the plot and what will be the movie's centre. He also gave information about a possible confrontation between this group of heroes and Black Adam.
David F. Sandberg talks About Shazam
David Sandberg explained that they wanted to bring the Shazam! sequel closer to the comic book, based mainly on the New 52 issue. However, they decided to make it closer to reality and less fantasy.
The director commented,
"First, we looked at following the comic book closer, the New 52 version, because there were new issues of that. It felt like we wanted to do something more in our world because the comic book goes way into the fantasy lands and stuff like that. Once we had that down, we knew we wanted to do more with the family because the family isn't in the first movie that much. They don't even know about Shazam's power. We wanted to see them all together and just up the stakes and just do more of everything."
David F. Sandberg also clarified that the whole movie revolves around the family. The group of champions will learn to work as an ensemble, though it won't be easy, especially since Freddy will have a tendency to act alone, forgetting teamwork. Sanberg stated,
"In the movie, Shazam, he's trying to keep the family together, but everyone's doing their own thing. They haven't really learned how to work together and especially Freddy. He just wants… "Yeah, I'm going to be a superhero on my own. Why do we have to do everything together?" The movie is about them having to learn to work together and be a superhero team."
He also commented on the current film stage in post-production, adding visual and audio effects. He also said no one can access the movie, even though they're still working on the last details. David F. Sandberg noted that despite being in the retouching process, it does not imply they will finish it ahead of time. He stressed there are always surprises that make this process a "Marathon".
Will Shazam and Black Adam Face Each Other?
One of the questions Collider asked David F. Sandberg was the possibility that Shazam and Black Adam would face each other. Both are archenemies in the comic and have fought on many occasions. The director stated that there had been no talk about a possible meeting between them.
Sandberg's exact statements were, "There hasn't really been a conversation about that. I know, at the moment, Black Adam is sort of its thing and Shazam is its thing. Then we'll see where it all goes in the future, but I haven't really been a part of any conversations like that."
Image via Instagram
David F. Sandberg claims that neither of the two characters has formally established themselves in the DC world. Black Adam just has his first movie appearance and Shazam, too, has a reasonably short history. Therefore, talking about a possible meeting between the two would be premature.
The director stated that for the moment, he would study the public's perception of Black Adam and how his story develops in this film and other DC Universe productions. Despite not being in their plans, fans surely want to see a confrontation between Black Adam and Shazam. It would be cool to see these two magical titans face off, just as they have done on several occasions in the comics. DC will likely produce such a confrontation, even if it is not soon, although everything will depend on the success of both films.
I am a circus aerialist influenced by Dick Grayson and Spider-Man. Fortunate to write about the characters that inspired me. I also have a Bachelor's degree in Political Science and a Master's degree in International Trade.
Leave a comment