Danai Gurira Talks 'Heart Wrenching' Black Panther: Wakanda Forever Movie
Actress Danai Gurira recently opened up about the "heart wrenching" story fans can expect in the new Black Panther: Wakanda Forever movie. As the film's release later this fall gets nearer, many of the Black Panther cast has been opening up about the beautiful story and how emotional filming was without Chadwick Boseman. In 2022, the world was shocked when the news broke about Chadwick Boseman's death. When Disney announced they would continue on with the Black Panther movies, many fans wondered how they would go about this. Now, we're getting some inside information about the upcoming film.
Danai Gurira Opens Up About Black Panther: Wakanda Forever
Danai Gurira discusses how "Black Panther: Wakanda Forever" pays tribute to Chadwick Boseman at the #MetGala: "It's all about him. It's all an outpouring to love and honor him." https://t.co/fJJbqtPY58 pic.twitter.com/4muSyIWcGe

— Variety (@Variety) May 3, 2022
Danai Gurira was recently asked by Variety about the upcoming Black Panther: Wakanda Forever movie. Many have wondered what type of film will hit theaters later this fall. Without leading man Chadwick Boseman in the film, how exactly can the Black Panther film series continue?
Well, Gurira opened up and explained that fans can expect a heartbreaking, beautiful story. "Listen, we poured everything we had into it, and we hope that you experience that and that it resonates for everybody the way it does for us," she explained. "It tells a very heart wrenching story, and that is all I can say."
This isn't the first time a cast member of Black Panther has come out and hinted at what an emotional story this latest movie will follow. Both Lupita Nyong'o and Angela Bassett previously expressed how emotional it was to film the movie. It appears that fans can expect a tearjerker like no other.
Gurira also talked to Variety later at the Met Gala where she shared more of her thoughts. "I think beautifully, and I'm very thankful for how our amazing director-writer handled that," she shared. "It's all about , and for all of us, it's all an outpouring to love and to honor him."
What to Expect in Black Panther: Wakanda Forever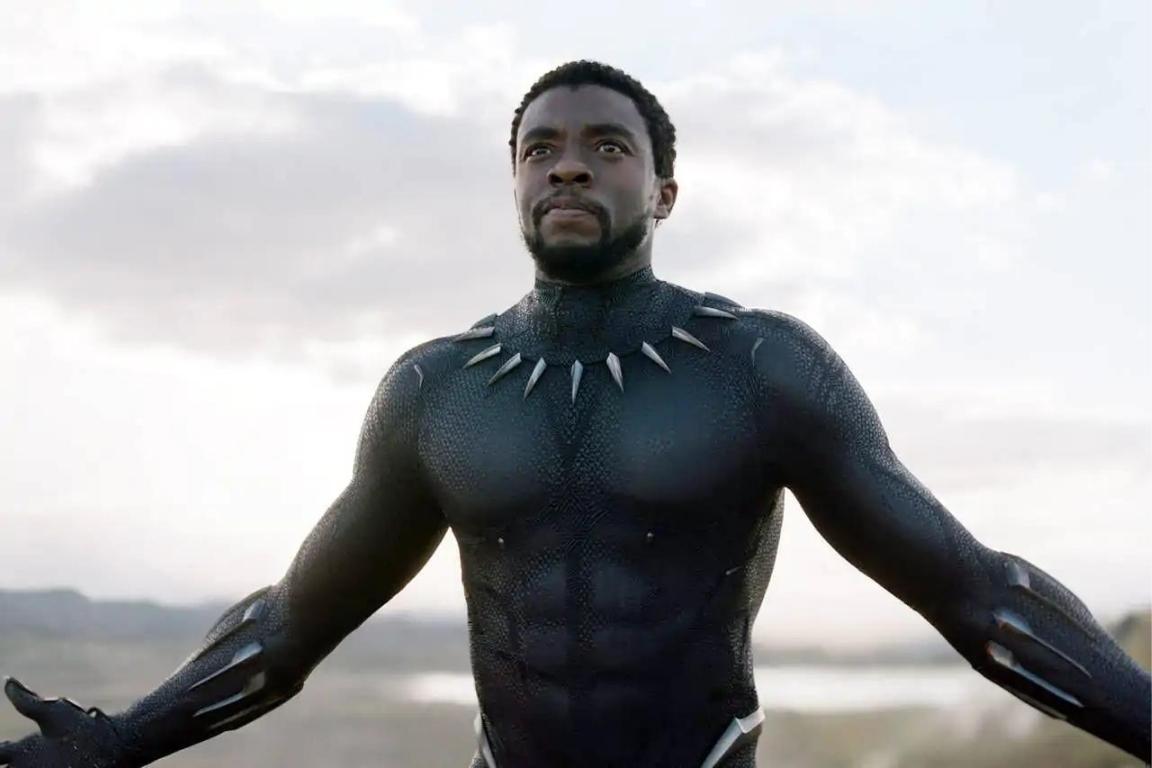 Courtesy Marvel
Needless to say, it appears fans can expect a heartfelt, beautiful send off of Chadwick Boseman's Black Panther. From how the cast talks about the filming experience, it was obviously such an emotional time for them during filming. However, fans may find comfort in this upcoming film — especially as it will give so many fans who adored Boseman's Black Panther a beautiful way to come together and support the ongoing series.
Many questions do remain about what, exactly, fans can expect to see in this upcoming movie. We know that it will likely be heart breaking. But it might also be hopeful and look beautifully towards the future. The cast and crew has understandably been tight lipped about what the story is about, though these latest quotes from Gurira help to set the mood of the film.
Questions about who will take over the Black Panther character also remain. The film has long been in production and been set back by many circumstances, such as Letitia Wright's on-set injury. Throughout filming, there were many rumors about who would take over the lead role of the film. Many fans wanted to see Wright in this role, though support for this has fallen after certain comments Wright made previously about vaccines.
Now, nobody truly knows who will take over as the lead role in Black Panther: Wakanda Forever. Nothing has yet been confirmed by Disney in this regard, though many fans have their own ideas. It appears we will all have to wait until we actually go see the film in theaters!
You can check out Danai Gurira in Black Panther: Wakanda Forever when the film hits theaters on November 11th. Hit the comments with your thoughts!
Leave a comment