Why Kevin Feige Is Thrilled That Chloé Zhao Is Directing Eternals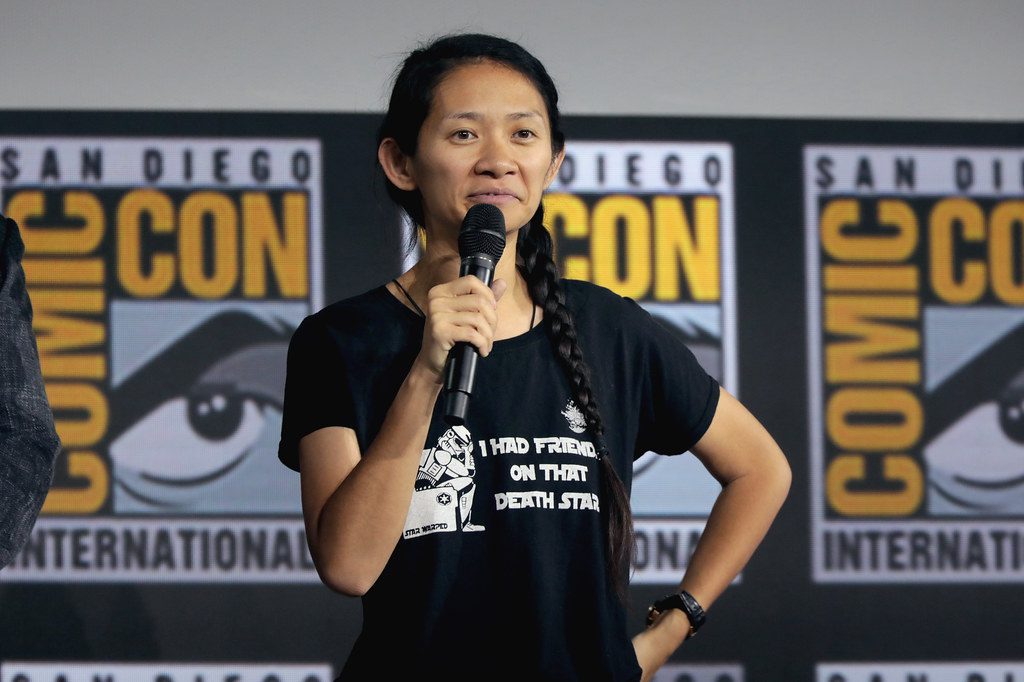 Have you ever heard the saying that goes a little something like, "If you want something done right, do it yourself"? Chloé Zhaotook this to heart. After the director joined the 2021 Academy Award winners list, many of us flocked to see just how involved she was with the Best Picture-winning project Nomadland. Directed by, written for the screen by, produced by, edited by… Zhao! We have been nothing but impressed. And in advance of the Eternals release, Kevin Feige has also been watching Chloé Zhao with joy.
With Chloé Zhao Directing Eternals, Kevin Feige Knows He Hired The Right Person For The Job
Zhao made history this year when she became the second woman ever to win the Best Director Oscar. She also became the first female person of color to take home the award. It's been a proud time for fans worldwide, but it's also made us realize just how much the world is watching.
So, where does this Oscar-winning director go from here? We have known for quite some time that she would be behind the camera in an upcoming Marvel film. Eternals has evolved from "that Marvel movie with Angelina Jolie" to "that Marvel movie by one of the best young directors around."
Marvel Studios has cemented itself in the entertainment industry as one to look at in awe. And naturally, we assumed that to be considered for a big role in creating one of the MCU films, there was a lot of screening involved. But for Zhao, who we now see as bold and fearless, approached the studio herself.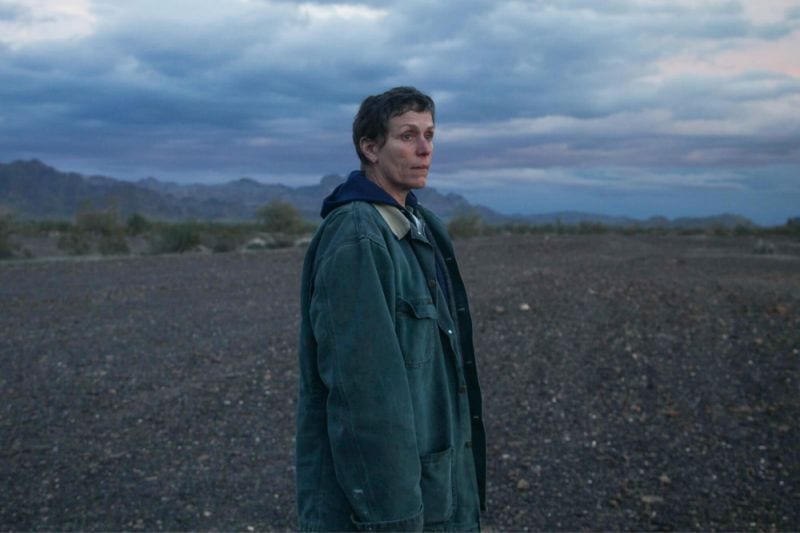 image via Searchlight Pictures
Zhao was initially on the list for women who were being considered for Black Widow. Though, she took herself out of the running. And it's a good thing she did! Filming would have interfered with her ability to make Nomadland, forever changing her future career. Why direct a prequel when you can have complete control over a film like Nomadland, giving you more power to pick later MCU films?
After forfeiting Black Widow (which eventually went to Cate Shortland), her move was to fight for Eternals. Along with Nate Moore, Zhao pitched her idea for the film directly to Kevin Feige, and it worked. The President of Marvel Studios has called her ideas bold and ambitious, which are two words that will forever go hand-in-hand with Zhao.
While it may seem like Nomadland and Eternals were stones for Zhao to jump back and forth between, the reality of their release, press tours, and creations were overwhelmingly impacted by the coronavirus pandemic. Likely, Nomadland wouldn't have released when it did if things had all gone according to plan. Fortunately for Zhao, it seems like she's pretty good at navigating without a map.
How Will Zhao Make Eternals Special?
Many of us have seen the behind-the-scenes clips of MCU characters filming Endgame. And if you haven't, take a look at the video below to see for yourself. As you'll notice, there is plenty of green, and the practical effects are nothing compared to the visual effects.
For those of you who have watched Nomadland, you'll have noticed the spectacular visuals and breathtaking cinematography. It seems unlikely that a director known for creating that kind of art would be eager to jump into something that creates beauty through computer screens. We weren't at all surprised to hear that Zhao fought for the use of more practical locations over studio shoots. Even Feige himself had to back her up when going to the "Disney higher-ups" to support her no-VFX sample reel, as explained in an interview with Variety.
The same Variety interview goes on to give Zhao a chance to defend her collaboration with Marvel. It has to be daunting, working alongside a franchise that has the power to make or break directors, actors, and anybody who comes close to the power of the Mouse. Yet Zhao is confident in her abilities. She reminds us that they let her lead and that ultimately, the film did grow to represent her vision.
Chloé Zhao Is The One To Watch
Image via Marvel Studios
Eternals, the next piece of the Phase Four puzzle, releases in theaters on November 5th. It follows Avengers: Endgame, telling a story of an alien race that has been living on Earth for thousands of years.
As Kevin Feige continues to remind us when talking about Eternals, Chloé Zhao is a director to watch out for. An Academy Award, a history-making MCU film, and an upcoming retelling of Dracula? The passion and drive that this woman holds are insane, and we're so proud to watch her flourish.
Readers, are you as excited as Kevin Feige to see what Chloé Zhao does with Eternals? Let us know your thoughts in the comments.
Featured image via Gage Skidmore on Flickr.
Meghan Hale is the kind of movie lover that has a "must watch" that is a mile long... and growing. When she isn't talking about the latest film and television news she is writing one of her many in-process novels, screaming film trivia at anybody who will listen, and working as a mental health care professional. Follow her on Twitter @meghanrhale for some fun theories and live reactions to all things entertainment.
Leave a comment