Black Panther: Wakanda Forever: MCU's Namor Won't Be Coming From Atlantis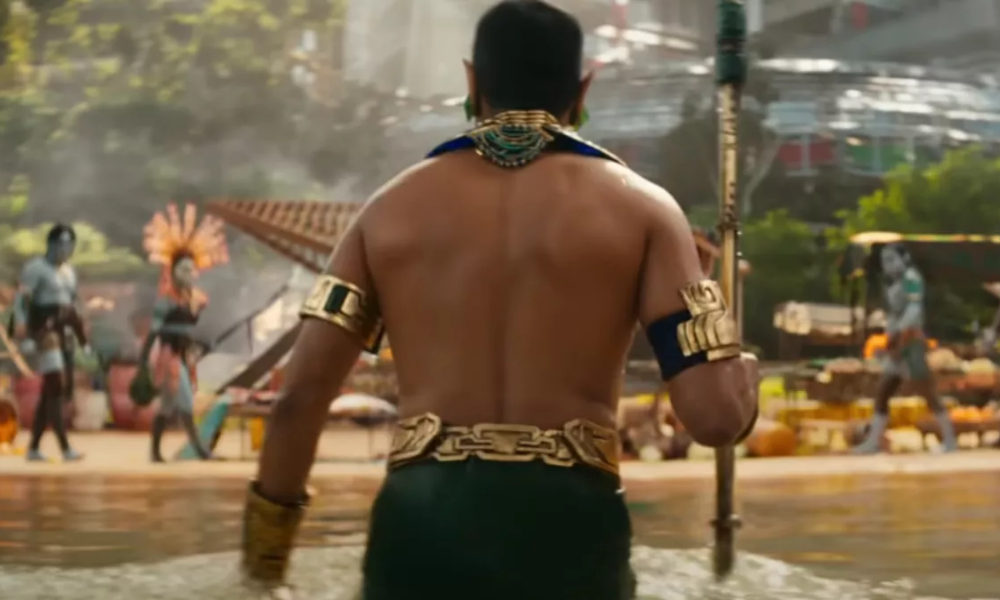 Marvel has decided to make a major change when it comes to Namor's kingdom. Composer Ludwig Goransson revealed the news in a press release for Black Panther: Wakanda Forever's prologue soundtrack.
The trailer of Black Panther: Wakanda Forever has dropped, and within the first 24 hours, it has already become one of MCU's top trailer debuts. After just a day, the trailer garnered over 172 million views across all social media platforms, twice the 88 million views nabbed by the Black Panther trailer in 2017. Wakanda Forever's trailer features Tems' cover of Bob Marley's "No Woman, No Cry," the same song mainly used for the groundbreaking and emotional teaser trailer.
You can read the official synopsis of Black Panther: Wakanda Forever below:
"In Marvel Studios' "Black Panther: Wakanda Forever," Queen Ramonda (Angela Bassett), Shuri (Letitia Wright), M'Baku (Winston Duke), Okoye (Danai Gurira) and the Dora Milaje (including Florence Kasumba), fight to protect their nation from intervening world powers in the wake of King T'Challa's death. As the Wakandans strive to embrace their next chapter, the heroes must band together with the help of War Dog Nakia (Lupita Nyong'o) and Everett Ross (Martin Freeman) and forge a new path for the kingdom of Wakanda.Introducing Tenoch Huerta as Namor, king of a hidden undersea nation, the film also stars Dominique Thorne, Michaela Coel, Mabel Cadena and Alex Livanalli."
WAKANDA FOREVER pic.twitter.com/ozNVPsFQRm

— Marvel Studios (@MarvelStudios) July 24, 2022
Black Panther: Wakanda Forever composer reveals change in Namor's location
To keep the hype going, Hollywood Records and Marvel Music have released a prologue soundtrack for the upcoming Black Panther sequel. The soundtrack features Nigerian artist Tems, the man behind the cover of Bob Marley's "No Woman, No Cry." Aside from Tems, Amaarae's "A Body, A Coffin" and Santa Fe Klan's "Soy" are also in the prologue soundtrack.
But aside from the incredible track list in the soundtrack, the movie composer Ludwig Goransson gave us another tidbit. In a press reveal for the soundtrack, Goransson mentioned a change in Namor's primary location.
"During the nights on these trips, we had recording sessions with contemporary artists who were akin to the characters and thematic material explored in the film," the composer wrote. "Using Ryan Coogler and Joe Robert Cole's script as a blueprint, along with the recordings from the traditional musicians, we began to build a musical vocabulary for the characters, storylines, and cultures of Talocan and Wakanda."
In the comics, Namor is the king of Atlantis. But the MCU version of the character would not be coming from the long-lost kingdom but instead from Talocan. Sources say that the Aztec mythology heavily inspires Talocan.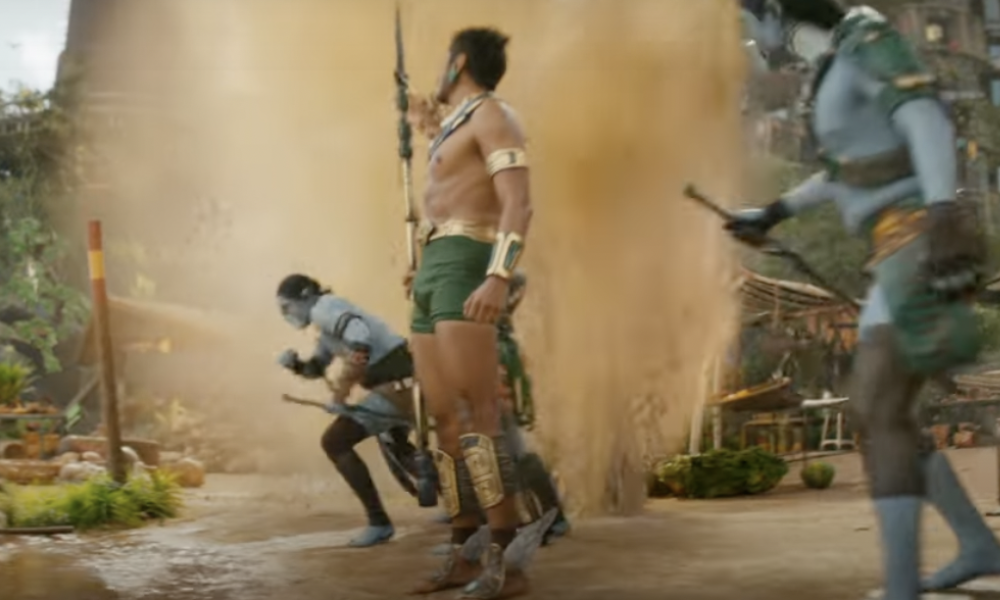 Marvel Studios
Black Panther: Wakanda Forever would be Tenoch Huerta's debut in the Marvel Cinematic Universe. In an interview with Variety, he shared his thoughts on the first time he tried on his Namor costume. Gamesradar gives us a transcript of what Huerta said.
"It's amazing. I mean, everybody pretends to be a superhero or to be part of movies, and then you are part of it. And then you are the superhero, and then you are wearing the costume. It's your skin, your voice, your brain, your talent, your story. It's overwhelming." 
It seems like Huerta had nothing but praises for being part of such a monumental sequel for Black Panther. During the panel at SDCC, aside from saying he was happy to be in the film, he gave a few words about the importance of inclusion in movies.
"I want to say something really fast about inclusion. I come from the hood and, thanks to inclusion, I'm here. I wouldn't be here without inclusion. A lot of kids in the hood are here looking at us dreaming to be here. And they're going to make it! They're going to make it!"
Five years after the first film and almost two years after the untimely passing of Chadwick Boseman, comes Black Panther: Wakanda Forever. The movie sequel will act as Marvel's conclusion for Phase 4 and will hit the theatres this November 11.
Paul is many things. He's a fan of anime, superheroes, and everything in between. He dedicates his downtime to annoying the heck out of his cats and dog.
Leave a comment