Tenoch Huerta joins Black Panther 2 as Namor
Tenoch Huerta actor becomes a part of the MCU in Black Panther 2! On Saturday night at San Diego Comic Con, the Marvel Studios panel revealed a ton of incredible news. This included the debut of Black Panther: Wakanda Forever's first trailer. The highly anticipated sequel's trailer hinted a lot of interesting things. Any fan, however, will not overlook the fact that Tenoch Huerta (Narcos: Mexico) will play the iconic Namor the Sub-Mariner in the movie, as verified by the trailer and synopsis.
Tenoch Huerta plays one of Marvel's Oldest Characters
Source: The Mary Sue
One of Marvel's first characters, he or she first appeared in 1939. For those who are unfamiliar, the anti-hero is extremely similar to Aquaman from DC Comics in terms of power set and backstory. He is a hybrid, the offspring of a human and an Atlantean princess. Namor defends the waters from all dangers and possesses the usual superhuman traits like speed, strength, and the ability to breathe underwater. Unlike his DC counterpart, he can fly, however this isn't shown in the trailer. In the comic books, Namor's abilities are seen as a mutation. It's unclear if Marvel will follow the road it started with Ms. Marvel and Doctor Strange in the Multiverse of Madness in the MCU when it comes to the Namor character.
The character is seen in the teaser in a particularly threatening-looking form, complete with pointy ears. In the MCU, Namor is a king as well, much like in numerous books. Most likely of Atlantis, however neither the official story summary nor the trailer make any mention of it. The main antagonists of the movie are Namor and his army. They could not have arrived at a worse moment as Wakanda is currently experiencing King's death grief. That will undoubtedly give Namor the advantage, at least initially. From what we can see so fat, Tenoch Huerta looks to embody the role pretty well.
People considered Namor Difficult to Adapt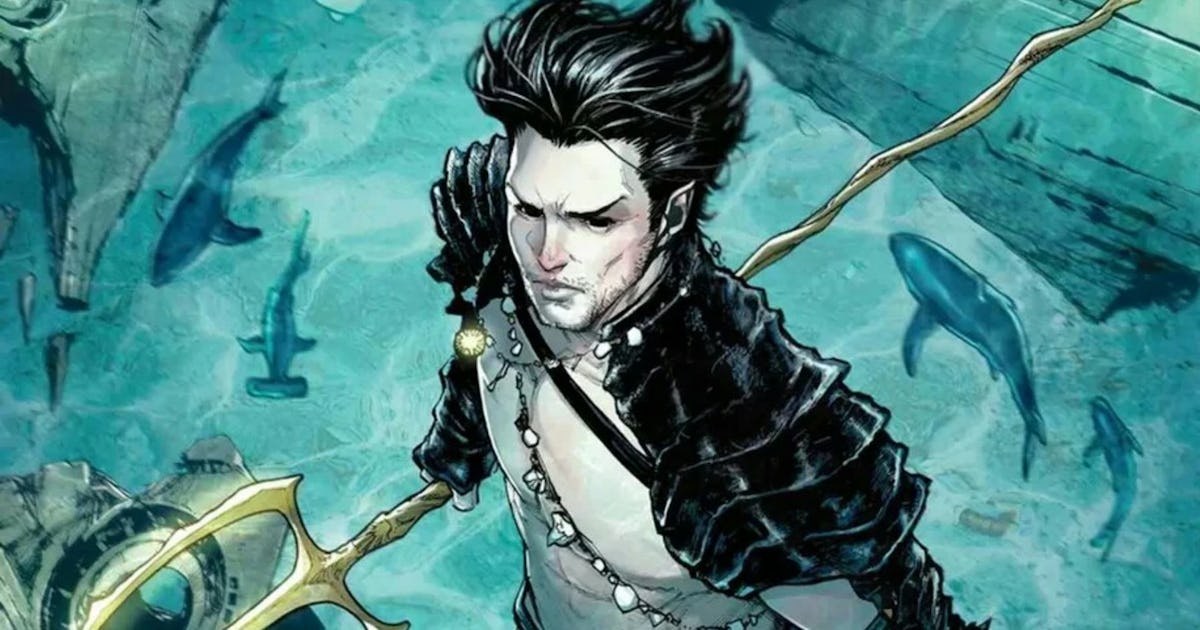 Source: Inverse
For a very long time, Namor was one of the characters thought to be too difficult to transfer from the comics to other media. This was primarily because of his one-piece green Speedo appearance, but Marvel has once again managed to break this seemingly insurmountable code. They didn't do much to improve Namor's attire, which makes it amusing. He still has his winged feet and is still donning the green trunks, but the fantastic extra armor components really help to make this formerly ridiculous appearance work on screen. The fact that Tenoch Huerta is the costume's owner also helps. They tease him throughout the trailer, and from what little we see of him, Huerta is very menacing.
This also applies to Namor's army, which gives this sequel such an eye-catching component. That alone aids in setting the movie apart from the first Black Panther. There are moments where Wakanda Forever resembles the next Avatar movie. That demonstrates how captivating and eye-catching this teaser is, which is mostly due to Namor's involvement. Hopefully, Tenoch Huerta brings all the best parts of the character to the big screen.
The Death of Chadwick Boseman Caused Black Panther 2 To Make Adjustments
The terrible death of Chadwick Boseman in 2020 raised many questions about how Marvel would approach this sequel. Fans of the MCU, however, can rest comfortable thanks to this somber trailer that emphasized preserving his legacy. However, Namor is hiding in the depths below, making it difficult. Due to his presence, this drama has an epic, almost war-like feel to it. As a result, we may expect to see at least a few captivating confrontations between the Dora Milaje and Atlanteans. Although the teaser or synopsis doesn't say what the two kingdoms are battling over, we will undoubtedly find out more as the movie's release approaches. On November 11, 2022, Black Panther: Wakanda Forever will be seen in theaters.
What do you think about Tenoch Huerta's casting? Did you love the Chadwick Boseman mural? What are your hopes for Black Panther 2?
Leave a comment