Black Adam Box Office Places The Film As A Success In The DCEU
Black Adam debuted this October 21 worldwide with an excellent reception from fans and at the international box office. If we remember, the chaos sown in Warner generated many expectations and bad reviews. Especially with the date changes of the movie Black Adam, which in the first instance, would premiere on December 22, 2021. But all this changed after the release of Zack Snyder's controversial Justice League.
Image via Warner Bros.
That brought a long restructuring of the franchise's calendar, which altered Black Adam's release. Nevertheless, those who have already watched it know it was worth waiting. Dwayne "The Rock" Johnson shined, proving that he was not wrong in betting on this project. And we know this because the box office has been outstanding from its premiere until this weekend. That marks an excellent start for DC and makes Black Adam the best movie of the DC Extended Universe.
Black Adam Box Office's Numbers
Black Adam's figures speak for themselves; it has been an absolute success. DCEU showed off, and it looks like it's going on a huge upswing. Fans remember they haven't seen something like this since the premiere of Aquaman in 2018. But that was four years ago, and several movies that premiered from then until now haven't had the same luck. Therefore, Dwayne Johnson's bet to transform into this anti-hero has refreshed that image of the DCEU, and fans are hopeful for what is to come.
According to Forbes and their first official Black Adam's box office report, they've pulled in an incredible $7.6 million in its first Thursday night release alone. Nothing but that figure has grossed in the United States. Overseas, it grossed $14 million in its first two days. Black Adam began opening at the international box office on Wednesday, and by Thursday, it had grossed $13.8 million in 57 markets. During the weekend, Spain and the United Kingdom joined the film's overseas release.
Image via Warner Bros.
That is the best opening for the DC Extended Universe since Aquaman earned $9 million on opening night and $70 million on its opening weekend.
We need to see how Black Adam's box office continues to develop. However, it has already surpassed Aquaman's, a clear sign that audiences are excited about what DC will do next. Warner Bros. management had high expectations for the opening weekend, and the film grossed over $67 million at the domestic box office. The movie grossed $73 million from 76 markets at the international box office. The total worldwide was $140 million.
The Post-Credits Scene
Black Adam's post-credits scene has been the talk of the town. Unfortunately, the film's final sequence was leaked at the last minute on social networks when it was only days away from its release. The film's producers immediately spoke out, calling the leak of the scene very frustrating. Specifically, one of the producers, Hiram Garcia, told /Film that he was upset by such a revelation of the film's big surprise.
Garcia said, "You work so hard, but look, we understand that this ending and this dream, this family dream that we had to bring to life, we knew that it was going to have an effect on the fans that were just like, 'Oh my God!' We heard them begging for it for so long. We've been wanting it for so long. It's disappointing that it leaks."
Image via Warner Bros.
What was most upsetting about that action was that it made a mockery of the fans eagerly awaiting the final outcome. And for the company, it wasn't very reassuring because they wanted to prove that they listened to the fans. They thanked the passionate fans for doing their best to remove the scene from social media.
We'll talk about the scenes below, so if you haven't seen the movie yet, what we describe contains spoilers. Take precautions.
Spoilers on Black Adam Post-Credit's Scene
The movie ends with Dwayne "The Rock" Johnson as Black Adam, making a pact with the Justice Society and Adrianna (Sarah Shahi). He promises to remain in Khandaq, not as their ruler but as their protector. But, as that scene unfolds, someone else is shown wishing to weigh in on the matter in the middle.
In the opening scene, Black Adam and a drone fly towards him in Khandaq, projecting a hologram of Amanda Waller (Viola Davis), the leader of Task Force X, aka the Suicide Squad. Throughout the film, Black Adam proves that he is a destructive being but has a soft spot for his home country and its people, and Waller uses this to her advantage.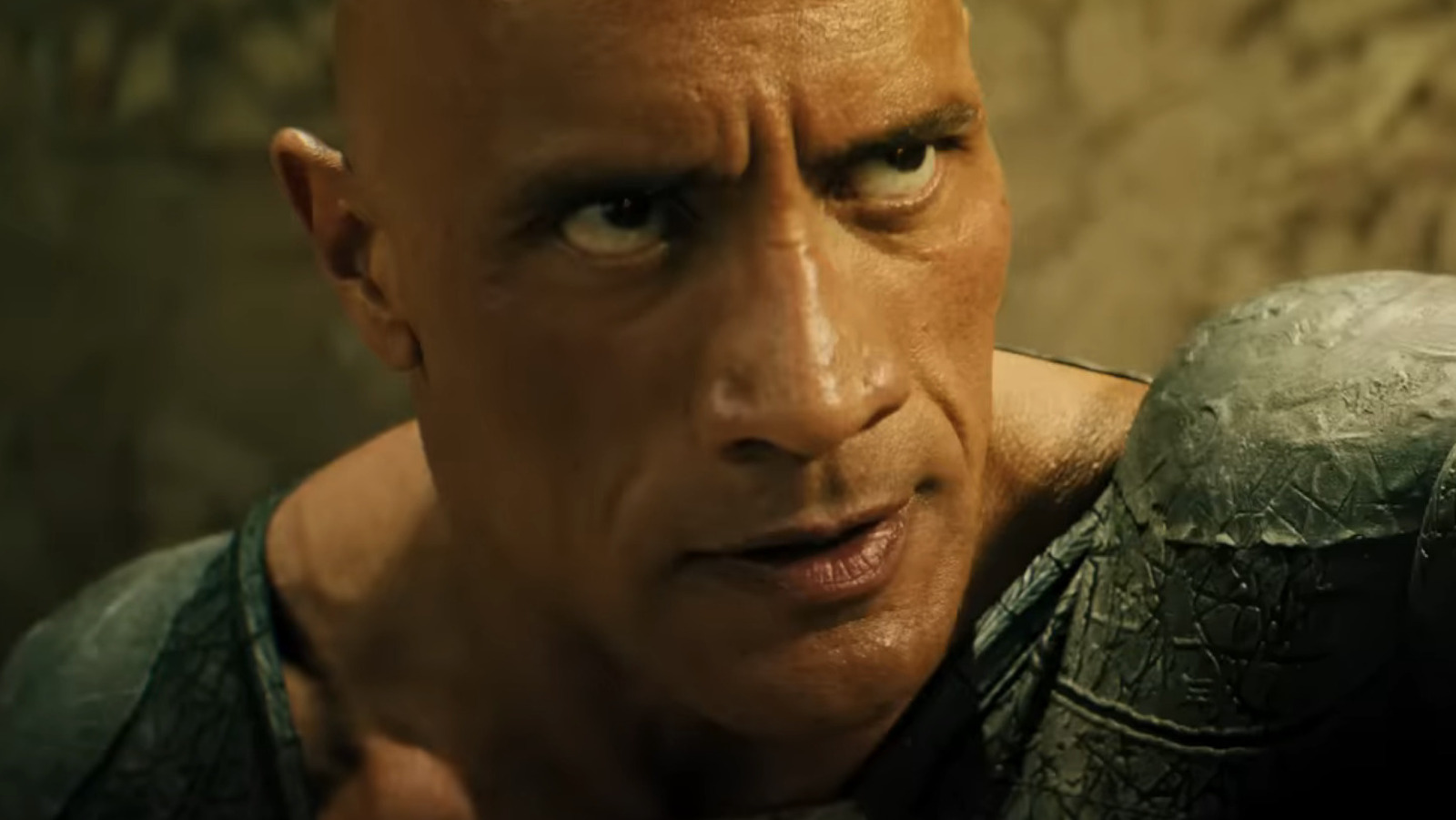 Image via Warner Bros.
Black Adam doesn't take the condition not to leave the borders of Khandaq very well. That's where the Man of Steel appears, arriving to put Black Adam in his place and show him that he is on his level. The scene ends with Superman (Henry Cavill) descending from the sky and landing in a cloud of smoke.
Thus, this post-credits scene leaves a preamble for new movies, where we will surely see Black Adam and Superman fight. We don't know where it will happen and how they will set the new plot, but Black Adam will surely be the villain, and most importantly, we will see Cavill's Superman once more.
Leave a comment