A Quiet Place: Part 2 Trailer Release Has Us Hyped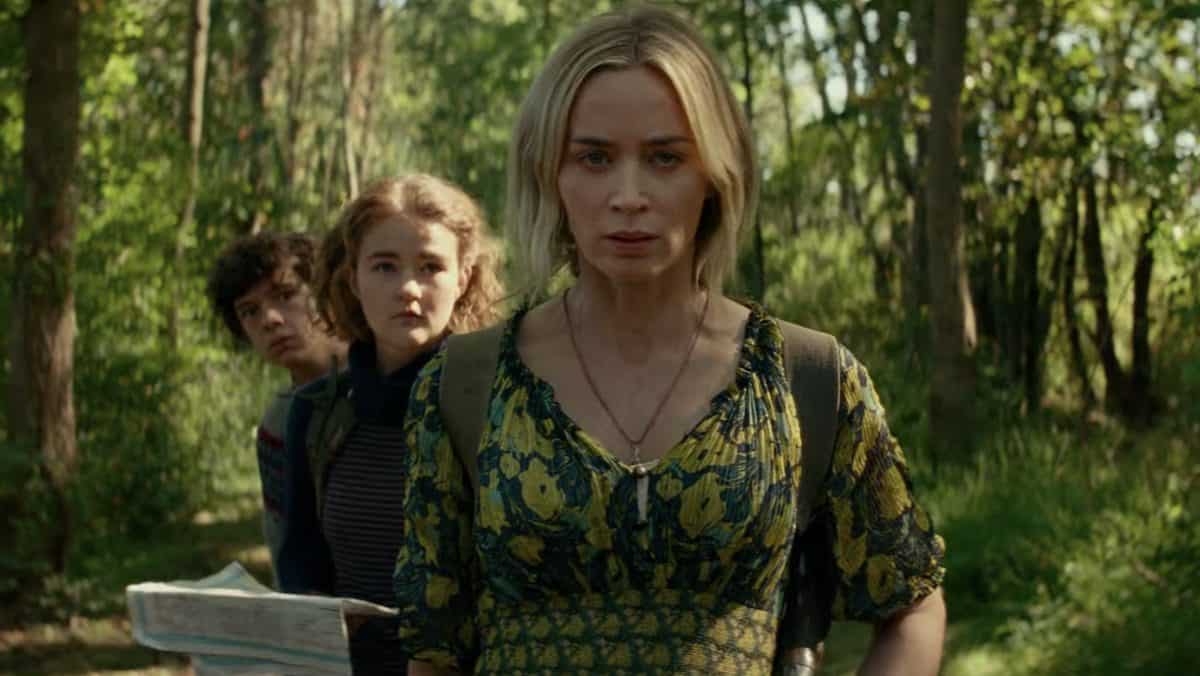 When A Quiet Place released in 2018, horror fans were thrilled. The film, directed by John Krasinski, exceeded expectations with its touching story, scary monsters, and intense scares. The film ended on a sad, but hopeful note. A sequel wasn't immediately apparent. And honestly, we didn't need one unless the writers could come up with an idea that genuinely added to the story. Though, we think they might have done that. The new trailer for A Quiet Place: Part 2 is here, and we're pretty excited. Watch the trailer below.
What The Trailer For A Quiet Place: Part 2 Tells Us
After the release of the first film, a popular discussion by audiences surrounded how the monsters came to be. Since the first film jumped a few months into the destruction, we missed out on seeing the world be taken over. It also brought questions about how the family was able to learn about their lack of hearing. The trailer shows us that a "Day 1" is coming, so, we're sure to have some questions answered. It also means that we might get to see some more John Krasinski.
In terms of what comes next, the trailer definitely points to us following the family immediately after the events of the first film. They're remaining especially quiet, but how long can they keep it up? Some new castmates also appear to be joining in on the fun. Stars like Cillian Murphy will help expand the universe beyond the Abbott family.
We Can't Wait For Part 2
Image via Paramount Pictures
Genuinely good horror movies used to be a rarity. Though, with recent hits like the new It films and Midsommar, we've been enjoying the additions to the genre. With such a strong debut in the first film, A Quiet Place: Part 2 has some high hopes. But, based on the trailer for A Quiet Place: Part 2, we think that our expectations might be met.
Readers, have you watched the trailer yet? We'd love to hear what you expect to see from this sequel.
Featured image via Paramount Pictures.
Meghan Hale is the kind of movie lover that has a "must watch" that is a mile long... and growing. When she isn't talking about the latest film and television news she is writing one of her many in-process novels, screaming film trivia at anybody who will listen, and working as a mental health care professional. Follow her on Twitter @meghanrhale for some fun theories and live reactions to all things entertainment.
Leave a comment