Super Mario Maker 2 Update – What's New?
When it comes to popular Nintendo Switch games, Super Mario Maker 2 has been huge. The game is still seeing a ton of players daily, months after its release. The developers at Nintendo working on the game are ready to send more content to the game as well. In an update coming on December 5th, a number of new features, enemies, and even playable characters will be available. Best of all, it's coming for free! For a breakdown of the Super Mario Maker 2 update, look no further! Here's what's coming for the game later this week.
Super Mario Maker 2
Update – New Enemies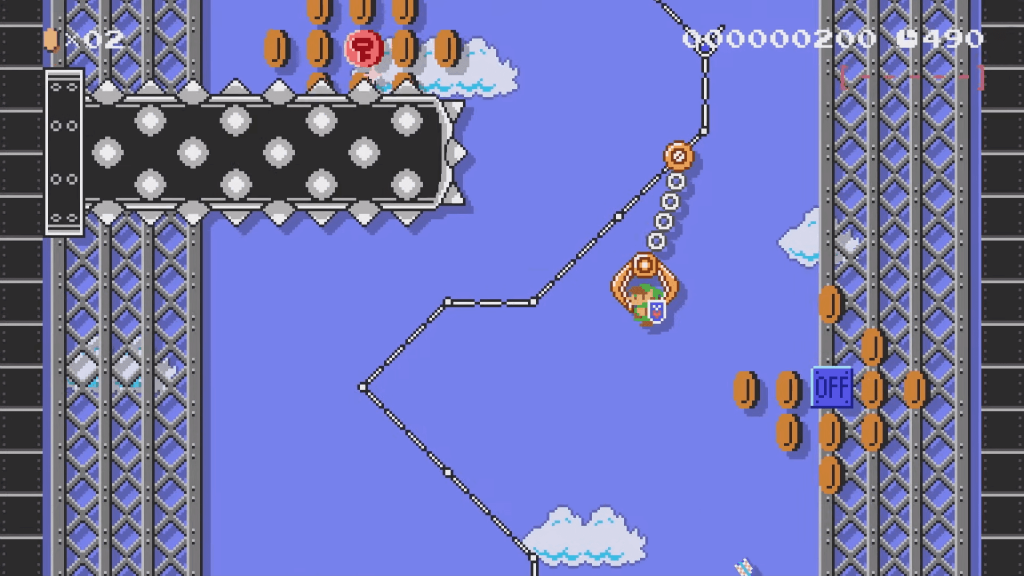 Image Credit: Nintendo
The Super Mario Maker 2 update is bringing everything from new enemies and items to a new character. Let's start off first with enemies. Pokey, the cactus-like dessert enemy, is joining the mix. The spinning balls that stack up for a tall challenge are going to be tough to manage. Not only do you have to clear their height, but touch them and you take damage. Another enemy joining the mix is Spike, the Koopa-like turtle that spits a spike ball at you. Upon regurgitating the spike ball, he throws it your way, meaning you have to clear the projectile and ground pound him to eliminate him. I can just imagine the people using him now; he'll be a popular addition.
Items Coming in the Free
Super Mario Maker 2
Update
A lot of fun items are showing up as well. Something I'll give Nintendo a lot of credit for is listening to players. This game is a community-based endeavor. Giving the players what they want will keep the game alive for years to come. In terms of items, I'm most excited for 'P' Switch blocks. These blocks are dashed, and become solid when a P-Switch is pressed. It's going to be a creative way to utilize a non-time based P-Block for players to traverse tricky parts of a level. They also work on timed P-Blocks, meaning you have a limited time to use them before they disappear.
Another item joining the mix are iced coins, which react and melt for collection with fire, like from Super Mario Bros 3. You can also find snowballs in the mix on ice and snow levels now. These snowballs roll to larger sizes and take out enemies. You'll also start seeing dash pads in 3D World levels. These pads let you run faster than Mario's max speed, additionally increasing your jump reach as well.
Link Joining the Mix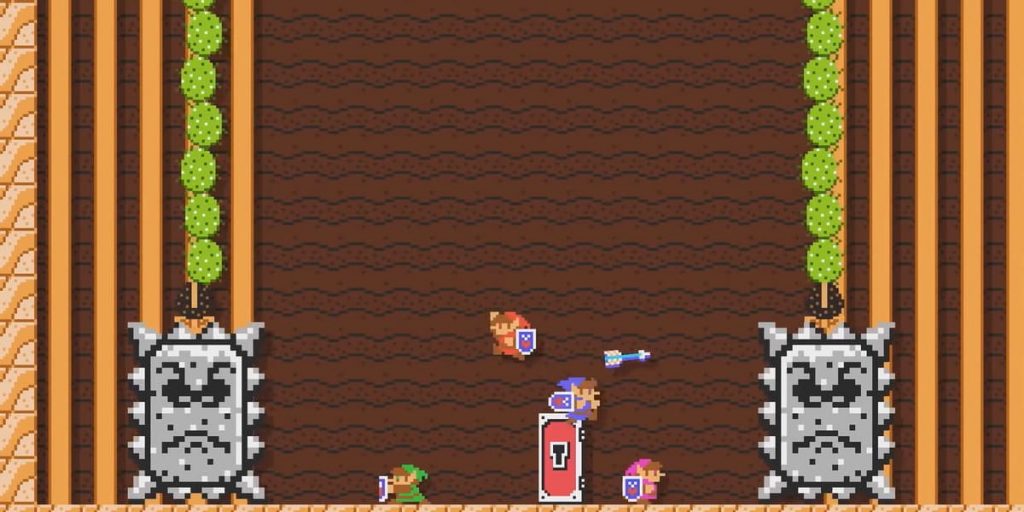 Image Credit: Nintendo
While technically an item, the Master Sword power-up deserves its own explanation. In blocks, you can now place the Master Sword from The Legend of Zelda to become Link. The music will change to the Zelda theme, and you can use all of Link's moves. This includes downstab, bombs, arrows, and the sword and shield. To be honest, this is going to be one of my favorite ways to play. It seems like the item is limited to the original Super Mario Bros. level creator, but we'll see if it comes to the others as well. 
Speedruns Created by Nintendo in Update
Last but not least, Ninji Speedruns are coming in the Super Mario Maker 2 update. These speedruns will be made by Nintendo, with the goal of getting you through levels quickly. You can compete for the best time in the world on the global leaderboard. Best of all, they update weekly, meaning there's going to be new Nintendo-created content for this game every week. 
I think Nintendo knocked it out of the park on this one. Are you loving Super Mario Maker 2 so far? If you plan on playing the update, or have thoughts or ideas for new additions, let us know in the comments!
Comic Years is happy to be your source for everything gaming, comic books, and pop culture.
Featured Image Credit: Nintendo
Taylor is the Gaming Editor of Comic Years and a lifelong fan of video games. He holds two degrees in Political Communication and wrote a Master's Thesis on resistance movements, race, and the exploitation of college athletes. His wife and two Toy Australian Sheppards keep him sane.
Leave a comment