Super Mario Maker 2 Tips And Tricks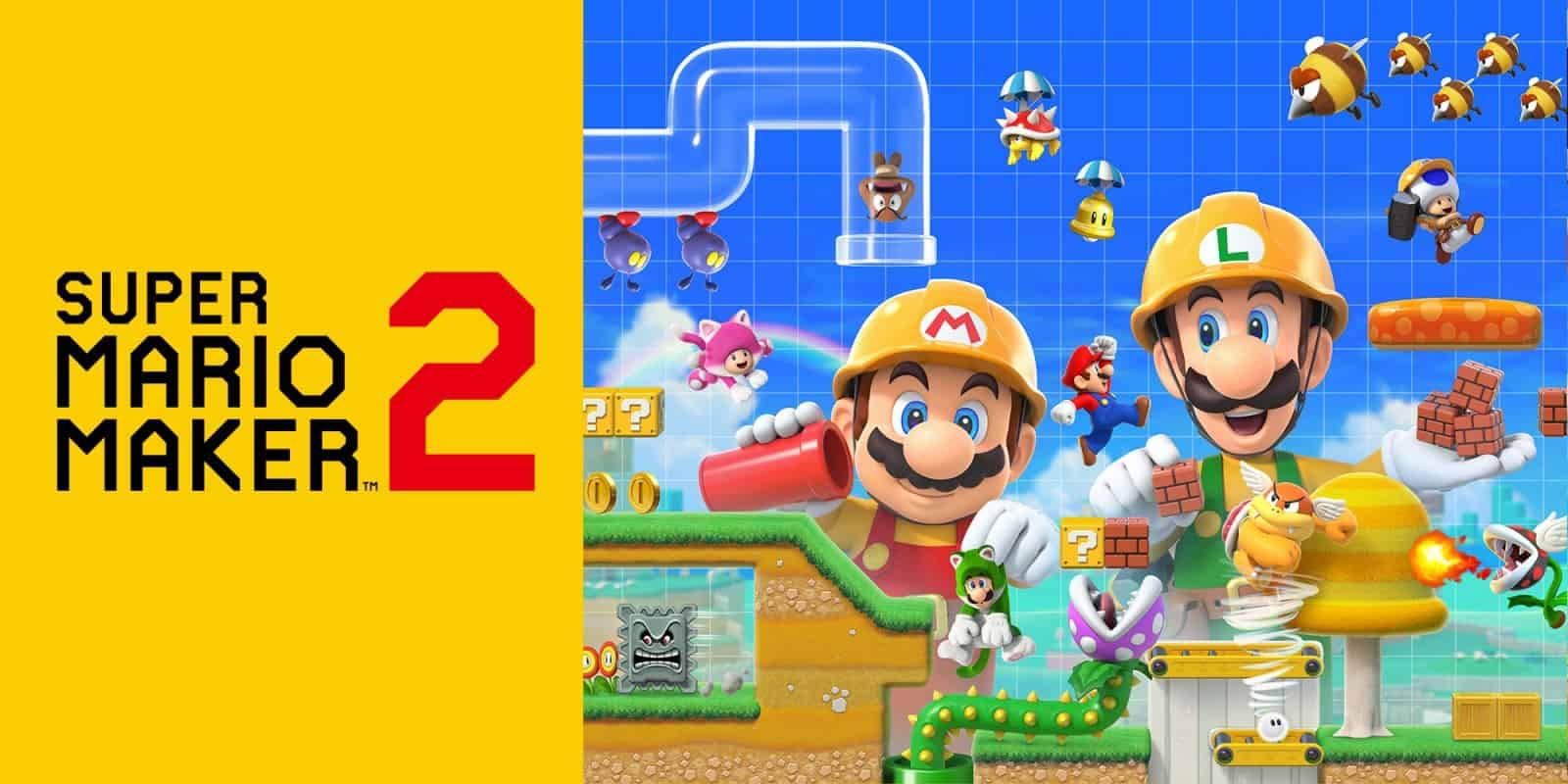 Super Mario Maker 2 is out, and fans are obsessing over it. The game follows Wii U's original level creating title, with a ton of new features and ways to play. Mario is an iconic character in pop culture and video games. Few can rival his popularity, and in this new game for the Nintendo Switch, fans can make the levels they love to play. This is one of the most highly anticipated July releases in gaming. To get the most out of the game, it helps to have a bit of help to get started. With that in mind, here are some Super Mario Maker 2 tips and tricks to get you started. 
What is Super Mario Maker 2? 
Super Mario Maker 2 is just as it sounds. Nintendo had four years to develop and fine tune this version. The September 2015 release of Super Mario Maker received critical acclaim, but there was one major problem: nobody had a Wii U. Because of marketing errors by Nintendo, nobody understood what the Wii U was. Nevertheless, the game itself is a great title in that short lived library. it is not the only one either. There are a lot of Wii U games that later found their way to the Switch. For this reason, we need a bit of background on the Wii U and why Super Mario Maker 2 is more of a debut than a sequel. 
A Short History of the Wii U
When the Wii came out, it was an instant hit. The motion controls and casual family games made it accessible to all. For that reason, Nintendo wants to continue that success with their next console. So, what do they do? They name it the Wii U. Unfortunately, it was never clear from the get go if the Wii U was a standalone console, or if it was an add-on for the Wii. It got confusing, and the company did little in terms of marketing to correct the error.
For that reason, a ton of games got overlooked. Some titles, including Bayonetta 2, Donkey Kong: Tropical Freeze, and Mario Kart 8 later moved to the Switch. it is an odd thing to think about now, given the Switch's success. Nevertheless, Super Mario Maker is one of those titles lost on the majority of gamers who didn't buy a Wii U. Now, it is back and better than ever.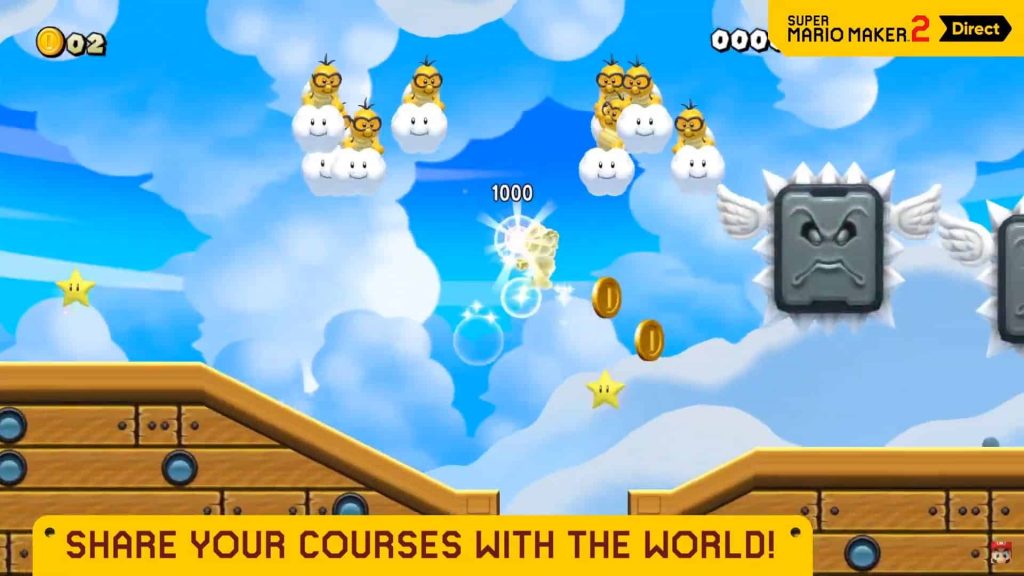 What's New in Super Mario Maker 2
There are some new additions to the main game worth mentioning. Before we get into tips on the game's creation and play, here are some new features to watch for. 
Five Game Styles 
There is a new way to play Super Mario Maker this time around. As with the last game, the four previously available modes are here. You can create levels with Super Mario Bros, Super Mario Bros 3, Super Mario World, New Super Mario Bros styles. This means everything from graphics to abilities. For example, you're not able to bounce off ledges in Super Mario Bros, but you can with New Super Mario Bros.
On top of these four, there is a new mode. Ironically, it also comes from a largely looked over Wii U game. Super Mario 3D World is a great game for the last Nintendo console, and gives us some fun mechanics. The Cat Mario powerup is fun for climbing ledges. Climbable trees with items hidden at the top are also here for level creation. Overall, each of the five game modes gives you a great look at what you have to work with. 
Stage Themes
Want to get even more creative? There are multiple stage themes to change the location of your level. These include sky, forest, underground, ground, underwater, ghost house, desert, airship, snow, and of course, castle. You can create any Mario related scenario given these various themes. While the first few in that list are straightforward, creating airship levels with an auto scroll make the game hard for players, and fun for you. In a lot of ways, you can form your own entire Mario world if you wish. Start with a few ground levels, head underwater, then get to some boss stages. Maybe a few bowsers await at the end of a ghost house? Whatever you choose, make it your own. You have no limit of ways to make unique levels thanks to all of these stage themes. 
Day/Night Mode
A day mode is not new to Mario. An angry sun swiping down to attack has been around since the NES days. Imagine, however, an angry moon. it is no the Majora's Mask moon, but it is angry, and it is out to get you when you choose night mode for your level. By choosing an angry sun enemy and holding down A, you can switch things to Night Mode. it is a fun way to mix things up with a darker background. Come Halloween, there will be a lot of spooky levels with this feature!
Game Modes
So, as you can imagine, the main function of Super Mario Maker 2 is to make Mario levels. That's not all there is to do, however, and you can dive into a lot of different experiences. There's a Story Mode, Creation Mode, lessons on creating, and a seemingly endless collection of fan levels in Course World. So, where to start? Let's take a look at some tips and tricks to master all Super Mario Maker 2 has to offer. 
it is worth noting once more that the online connection to Super Mario Maker 2 requires a Nintendo Switch Online subscription. They are $20 for two years, or $3.99 a month if you want to give it a go. If you haven't tried it ever on your Switch, you also get a 7 day free trial. The service gives you access to NES games in a retro game library. You also can save your games to the cloud service Nintendo offers, meaning if an SD card is broken, your saves are not lost. Just wanted to set one more reminder on the table before we talk Super Mario Maker 2 tips and tricks. 
Super Mario Maker 2 Tips and Tricks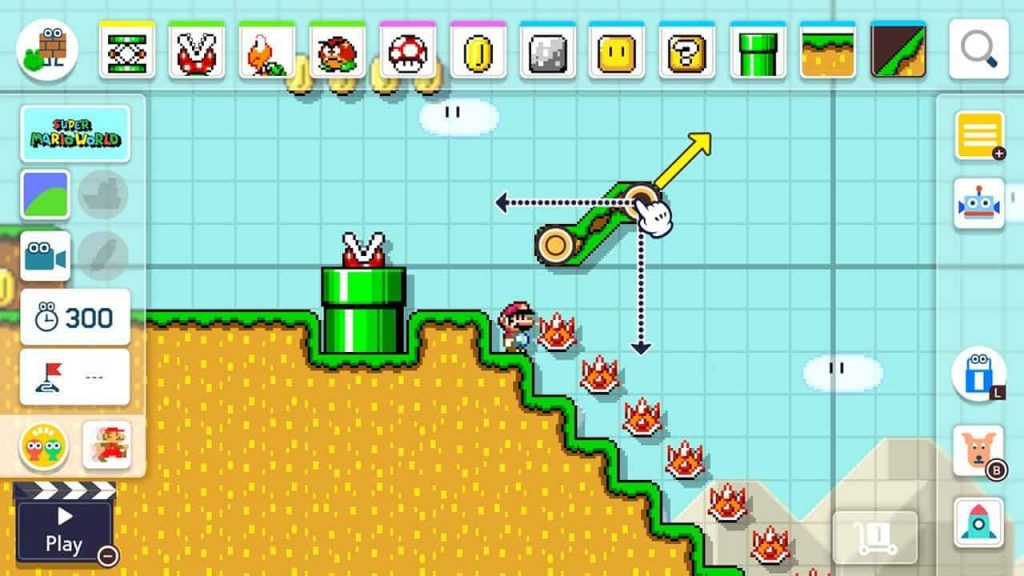 Let's say you've just picked up Super Mario Maker 2. Where do you start? There's a lot to play and make in this title. For that reason, follow our Super Mario Maker 2 tips and tricks list to master everything you can without wasting a minute!
Start with Story Mode
If you never played Super Mario Maker on the Wii U, you won't need to necessarily learn anything new here. Mario plays the same way he always has. Nevertheless, you may want to warm up your jumps and 1 ups with Story Mode. This game mode finds you rebuilding Mushroom Kingdom after everything is smashed to ruin. As you gain hammers to rebuild the castle, you play levels created by Nintendo with the Mario Maker tools and interface. 
By starting with Story Mode, you can get the lay of the land in a concise, easy to learn way. You might not be creating in this mode, but you get introduced to all the different things you can use. it is great for brainstorming your own course. Likewise, if you play a lot of levels, even more than creating, it is a good way to practice. Each level is scored on a four star difficulty rating. The one stars are fun and easy to breeze through, but the three to four star levels are wild. Even for a seasoned Mario player, they're no piece of cake. 
What to Do after Beating Story Mode? 
The great thing about Story Mode is those levels are replayable as often as you'd like. Even before 100% completing the story, you can replay levels. it is a good way to play concise, professionally made Mario levels. Some of the Course World levels are crazy hard, so if you want a breather, come back and revisit. As you play the levels over, you won't get paid the coins you earn the first time, but anything you collect is yours to keep. That's true before you beat all of Story Mode as well!
Do Your Homework
Homework? Not really, but you can practice with lessons in Super Mario Maker 2. At any time, access the lessons in Super Mario Maker 2 to get taught how to use the various features. it is the best way to learn every feature. Anything from various themes, coin and brick blocks, and level scrolls is here. There are over 45 lessons to complete, making it a great way to get in touch with what is happening in the new game. 
The lessons range from beginner, intermediate, and expert levels. Start with the basics first, and then feel free to work your way up. If you are the type to try things on your own to learn, you do you. It's worth noting, however, that the mechanics of the game are straightforward but difficult to master. Anyone can place a block and fill it with a coin. The great thing about these lessons is the ability to learn how to utilize them in the best way possible. Give a few a go, and if the beginner lessons seem to easy, move on to the intermediate or difficult ones. 
What to Do after Finishing Super Mario Maker 2's Lessons
The best thing about these lessons is the way they can spark ideas. Just like Story Mode, they help to give you ideas for what to make yourself. Even after completing them all, these lessons are available for you to freshen up on all the great mechanics the game has to offer. 
Make the Most of Creation Mode
For any Super Mario Maker 2 player, there's a mode that must be tried. Creation Mode is the core of the game, and after taking the game's lessons, you should be ready to go! A few of the new features are the most fun to play with, so here are 5 aspects of the game you have to try to make the most of the new features:
Slopes – while subtle, the ability to make slopes of various heights and steeps is a game changer.
Wind Conditions – the wind gusts from Super Mario Bros.: The Lost Levels is here to help blow you towards the end of the level. That also means you'll be blown towards enemies as well!
Giant Bullet Bills – it's fun to place a few giant Bullet Bills in the level, especially when their size and menacing look will shock players!
Vertical Scroll – there's a lot of creativity to be had in a vertical scroll, especially as you move higher and higher to enemies waiting to take you down!
Snake Blocks – travel through the levels with scrolling snake blocks for an added difficulty.
Getting Better at Super Mario Maker 2
The key to getting better at level creating is practice! If the lessons are not offering you much, go ahead and try things on your own. Creation Mode allows you to make your own level and play it as you go. Test different ideas out, and see what works. As you get better and better, the method of making levels gets more secondhand. At the very least, the game wants you to make levels that you love. 
Explore Super Mario Maker 2 in Course World
Course World is the most magical part of the game. There are seemingly endless levels to try, of which you can upload your own. You get 32 levels to upload and host on Course World, so substitute them out as you build greater levels. It's like a Mario game with no end, which is the dream for everyone who loves the historic platformer. 
Most of All, Just Soak Up the Mario Fun
There's so much to do in Super Mario Maker 2. Any list of Super Mario Maker 2 tips and tricks deserves a reminder that this game is beloved by many all over the world. For that reason, just enjoy the game, however you love it best. Keep an eye on Comic Years as we continue to cover all the games you love, plus comics, movies, and more!
Taylor is the Gaming Editor of Comic Years and a lifelong fan of video games. He holds two degrees in Political Communication and wrote a Master's Thesis on resistance movements, race, and the exploitation of college athletes. His wife and two Toy Australian Sheppards keep him sane.
Leave a comment