Stellaris 2023 Patch Is Out Now: First Contact Patch Details
One of the most popular video games is getting a new patch. The Stellaris 2023 patch is just out officially. Read on to find out which features you can find in the latest version. 
First Contact (2023 Patch)
First Contact is the latest Story Pack released for Stellaris. This Stellaris 2023 patch includes several new modes, mechanics and origins. Stellaris: First Contact hit the sales on March 14, 2023. Here's what you can see in the latest pack. 
Firstly, several new origins have been introduced. For example, Broken Shackles origin introduces the player as an alien captive. The player then overtakes the ship from the aliens and rises from there. On the other hand, the Payback origin includes getting access to new and advanced technology. This new technology gives the player the opportunity to seize the throne over the civilization. 
Yet another origin that's coming with the Stellaris 2023 patch is Fear of the Dark. After exploring the vast majority of your home civilization, you're now facing other civilizations. Moreover, it depends on you whether or not you'll live in peace from now on. Will they attack you or will you make the first move to protect your home? 
Lastly, the never-before-seen Cloaking technology is coming. This feature allows the players to put an 'invisibility' cloak (Harry Potter pun intended) on your ship and even your people. Therefore, you'll be able to explore interstellar space with less worries. However, you still need to beware of the enemies' scanners. 
What is the Stellaris video game about?
Released in 2016, Stellaris still remains one of the most popular games that take place in the interstellar dimension. Paradox Interactive published the game back in 2016 for PC, and re-released it for PS and Xbox in 2019. The game has had several updates since 2016, the latest one being the Stellaris 2023 patch. 
This video game focuses on exploring and colonizing the never-before-seen interstellar civilization. As the player leads the new civilization into prosperity, they need to deal with several warfare actions and critical situations. 
Mainly, the game players can customize everything they do in Stellaris. From creating your own planets and seizing other civilizations, you can build your empire from scratch. However, this also includes a lot of exploring, getting lost even, and fighting. It may not always be possible to resolve a situation via diplomacy. In most cases, the other civilizations can agree amongst each other when it comes to disputes for territory. 
In addition to diplomacy and winning new territories, the Stellaris video game offers a large variety of origin stories. Depending on which origin you start, you may end up as a prisoner, as well as a king. It's undoubtedly one of the best space games ever to release. This is why many players make daily visits to Stellaris to this day. Don't miss your chance to get the Stellaris 2023 patch and start your galaxy empire today!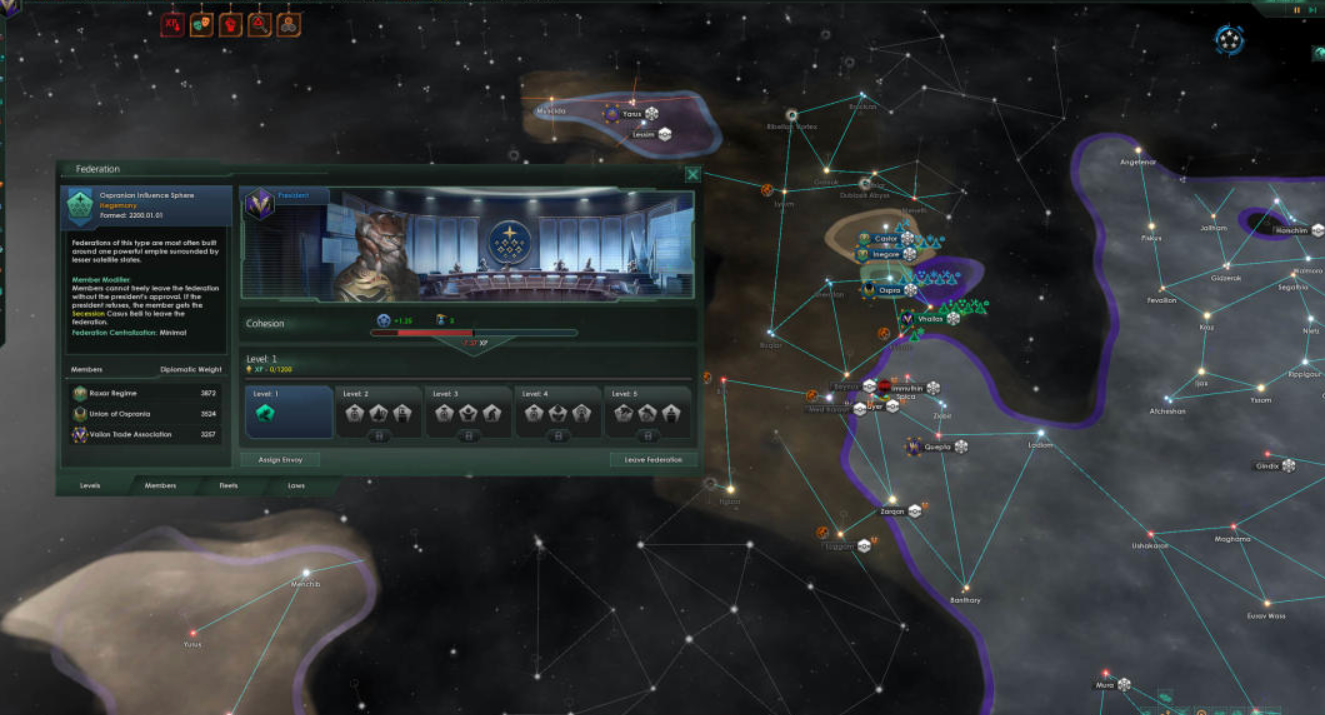 Obsessed with anime, all-things magical, collecting rare editions and funko pops, Natalija is a young writer who strives to read every comic and manga out there!
Leave a comment