Honkai Star Rail Release Date Officially Revealed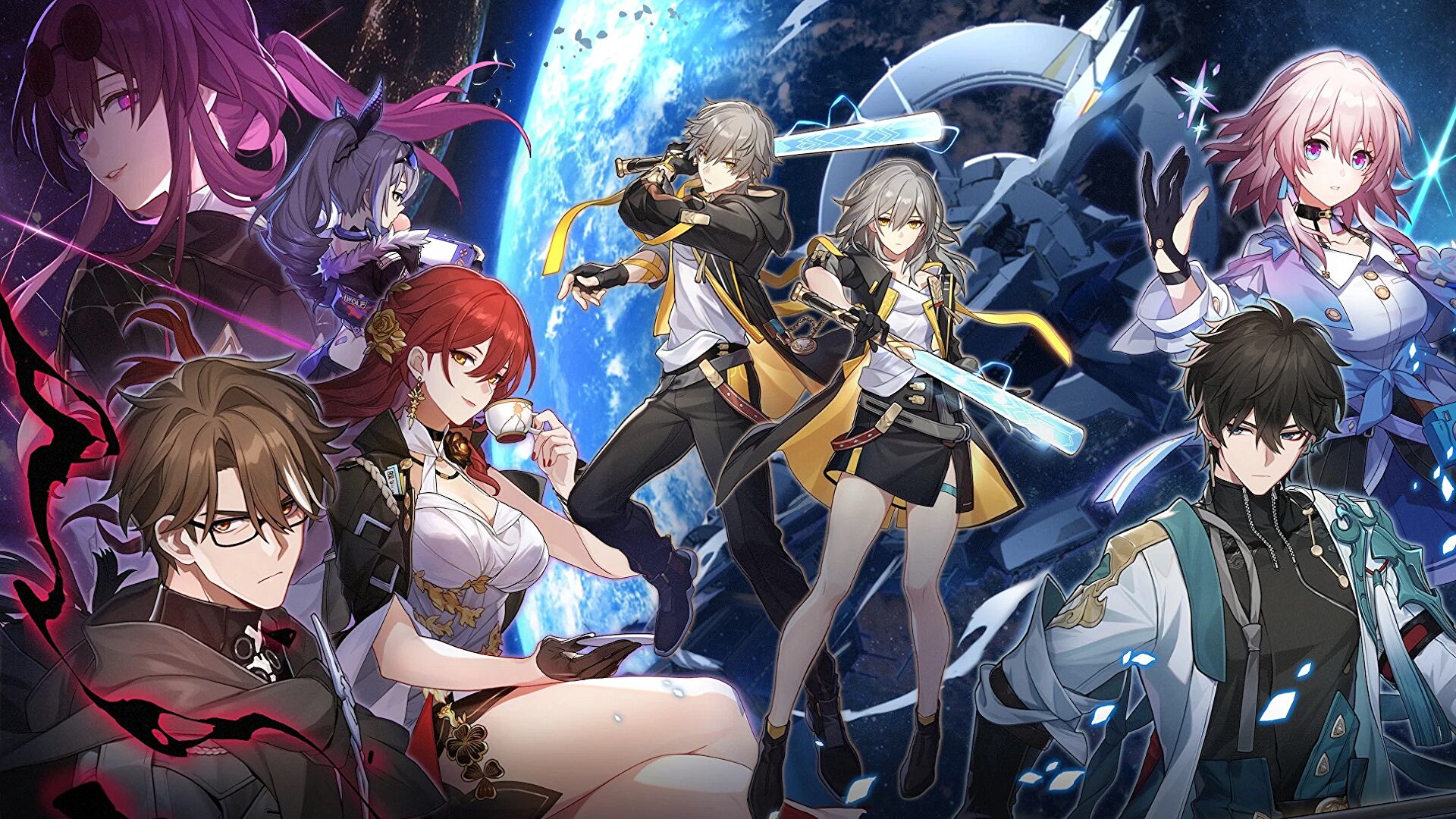 Time to share some exciting news to share. MiHoYo, the talented developers behind the wildly popular game Genshin Impact, has announced the Honkai Star Rail release date. This is their newest game. Set your calendars for April 26th because it's dropping for PC, iOS, and Android.
So, what can you expect from Honkai Star Rail? Well, the game takes place after the events of Honkai Impact 3rd. It follows the protagonist aboard a space train called the Astral Express. But – there's a twist. The protagonist has been implanted with Stellaron, a destructive seed that will eventually bring disaster. It's your job to navigate the universe and find a way to stop the destruction before it's too late. Pretty exciting stuff!
Like in Genshin Impact, players will have the opportunity to unlock new characters. Similarly, you can add these players to your party as you progress through the game. Honkai Star Rail boasts a vast universe filled with diverse cultures and environments. From the icy terrain of Jarilo-VI to the eastern-inspired flagship Xianzhou Luofu, there's a lot to explore.
Now, PlayStation players, you're also eager to get in on the action. Sadly, there's no Honkai Star Rail release date for this platform. However, don't fret because the developers are still working on versions for the PS4 and PS5. Hold tight, and we'll keep you updated on that front!
Naturally, the announcement about the release date has got many fans excited. Keep reading for more information about this upcoming title.
Honkai Star Rail Release Date Announcement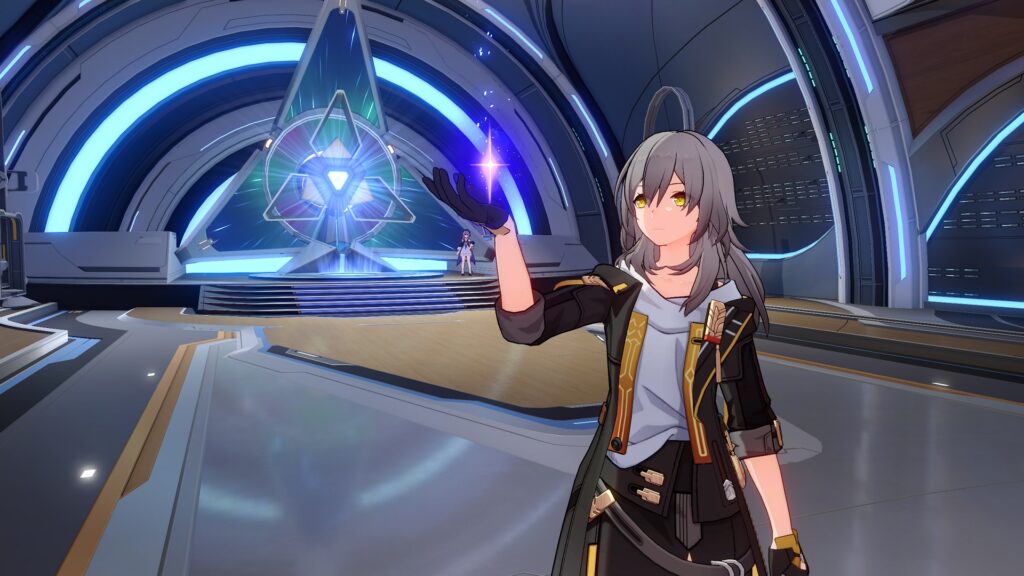 Image: MiHoYo
In terms of gameplay, Honkai Star Rail features turn-based combat. Naturally, this is quite different from the real-time battles found in Genshin Impact. However, the game still has the familiar gatcha and microtransaction elements that make it addictive. Plus, the stunning visuals and detailed environments will keep you engaged for hours on end. The Honkai Star Rail release date can't come closer!
Of course, the video game studio MiHoYo is hardly new to the video game world. They're a Chinese video game development company founded in 2012, and they're responsible for creating some of the most beloved games in recent years. They released their first game, FlyMe2theMoon, in 2014, and since then, they've released multiple games that have gained international acclaim. But it wasn't until the release of Genshin Impact in 2020 that MiHoYo became a household name.
Genshin Impact, with its open-world gameplay, rich storyline, and gorgeous graphics, quickly became a massive hit. Naturally, fans praised its engaging combat system, vast world, and unique characters. Additionally, the game's success also helped MiHoYo reach new heights, grossing over $1 billion in its first six months.
Now, with the Honkai Star Rail release date, MiHoYo is looking to build on its success and take players on a brand-new adventure. The game promises to be a thrilling experience, unlike anything they've released!
As you might expect, the game is one of the most highly anticipated games of the year, and for a good reason. With MiHoYo's track record of creating amazing games, it's no wonder why gamers are excited to see what they have in store. 
Genshin Impact Reviews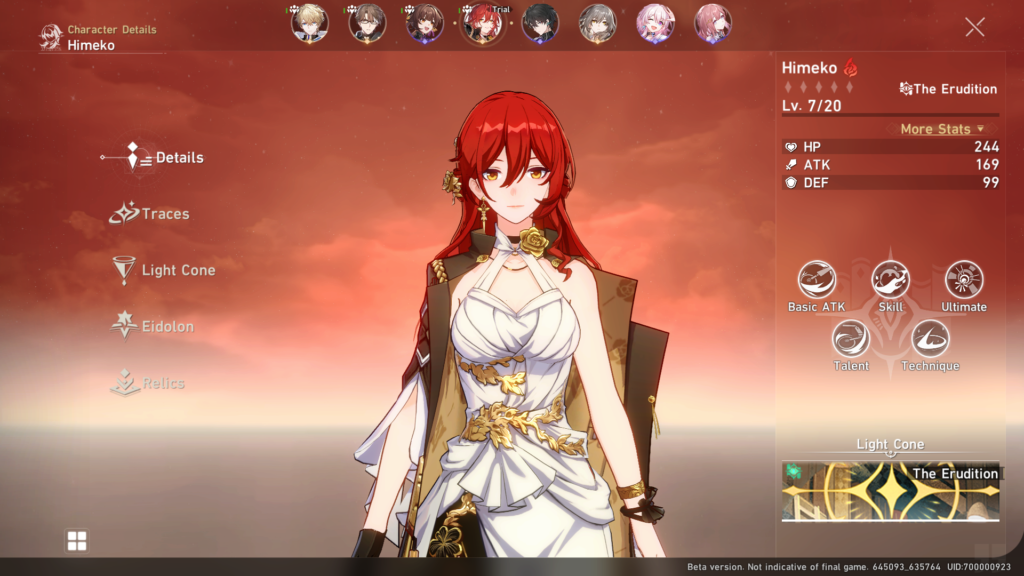 Image: MiHoYo
Naturally, there are high expectations for this new game. Since its release in September 2020, Genshin Impact has become a massive success. It quickly gained a devoted fanbase all over the world. One of the reasons for the game's popularity is its stunning visuals and beautifully crafted open world. The world of Teyvat, where the game occurs, is vast and filled with interesting characters and diverse environments. The game's graphics are breathtaking, with vibrant colors and stunning landscapes that make you feel like you're exploring a magical world. Hopefully, this new game will feature the same care once we get to the Honkai Star Rail release date!
Hi! I'm Arvyn, and I'm an English teacher from the UK. I've been teaching English online for over 4 years to students from all across the world and all ages. Outside of work, I'm a huge fan of reading, video games, and playing with my adorable kitties. See ya!
Leave a comment