Genshin Impact Revenue Nears $6 Million a Day
Genshin Impact is a phenomenon in terms of mobile games turning popular. You'd think in a crowded market that it might take some time for newcomers to stand out. Well, think again; Genshin Impact revenue is already second in the mobile game marketplace. When it comes to the appeal of Genshin, it's really all about two things. Firstly, this is an open-world RPG. The genre is wildly popular with people all over the world. Secondly, it's a near clone of Nintendo's Breath of the Wild. No, you won't find Link in the game, but it looks like the Wii U/Switch title in terms of graphics and gameplay. If you can help it, then the game is free-to-play with no monetary requirements involved. Most seem to be opting to spend some cash, however, given the massive haul the game is bringing in.
Genshin Impact Revenue is Astounding After Just Two Months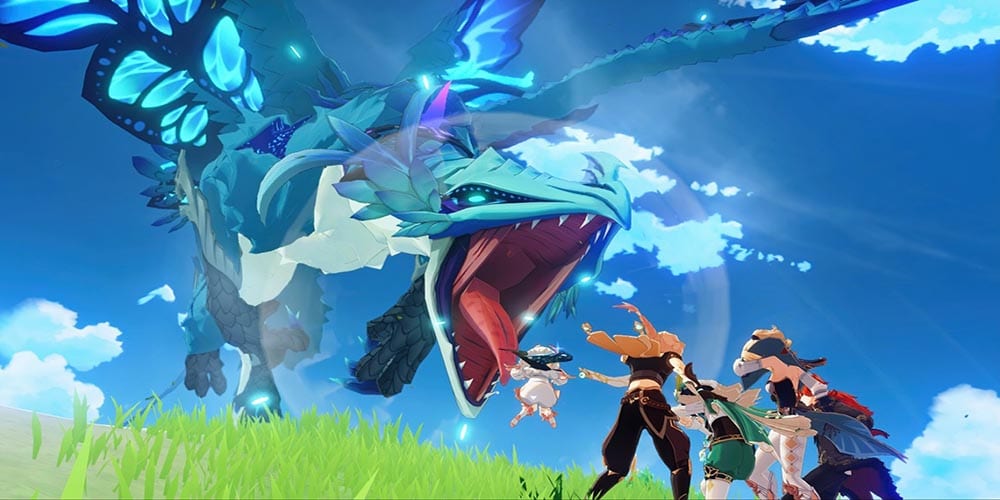 Image Credit: miHoYo
The numbers are in for Genshin Impact revenue reports and it's unreal. SensorTower is reporting a massive $400 million generated. In just two months, that works out to just about $6 million spent by players each day. In terms of the mobile game marketplace, only one game, Honor of Kings, outperforms the new game from miHoYo. It's worth noting Honor of Kings released in 2015. Furthermore, Genshin Impact is only two months into its lifespan and only $74 million behind the popular Tencent MOBA.
In terms of comparisons to Breath of the Wild, the game looks and feels quite like the popular Zelda game. It's not a perfect match, but it's close. For a free-to-play, that's all you really need to accomplish to rope people into your world. Already outperforming games like PUBG and Pokemon Go in revenue, miHoYo has to be feeling pretty great about their game's debut. The studio is located in Shanghei, China, and this is their sixth game released since starting in 2012. Their other games often relied on loot box-style mechanics, but this is a huge step forward for them as a studio.
The Mentality of Mobile Gamers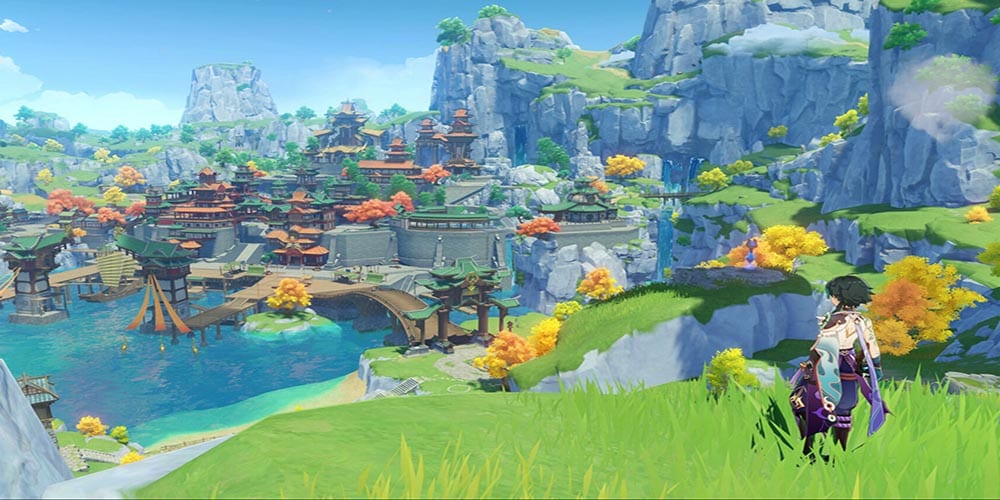 Image Credit: miHoYo
I'm not a primarily mobile gamer. That said, I'll try about anything on my phone or tablet. Genshin offers a smooth, sustainable world in which this title could get even better. I think this hot start is just the beginning. We're seeing the rise of two things in mobile gaming, from my perspective. Firstly, quality is increasing across all genres of mobile games. If you want to compete with the Nintendo Switch or xCloud for that matter, then you can't rely on something that looks mobile. Games on-the-go used to be limited to things like matching games or point-and-click action games. Hell, my first cell phone had one game on it: Tetris. Now, you can experience massive worlds with millions of others around the world and it's an actually enjoyable experience.
The second phenomenon occurring in mobile gaming right now is happening within the gamer community. For many people who own a gaming PC or console, mobile games used to be looked down upon. Now, you can't ignore the quality and enjoyability some of these mobile games offer.  The fact of the matter, however, is that many games like Genshin Impact can be fun to play without spending extra money. If you want to be better, then what's a few dollars when you spend $60+ on a new console game?
Ahh, there it is. Suddenly, someone inherently against pay-to-win or mobile games that have in-game purchases can justify a few bucks. If you spend a little, then you'll likely play a little more. This might get you more invested, and then suddenly, you're comfortable spending $5-10 a month on the game. Multiply this by millions, some of whom are spending 4 or 5 times what you spend a month, and you have a mobile game phenomenon.
Genshin Impact Revenue Expected to Hold Despite Lighter Second Month
With places like China and the United States driving the game's success, Genshin Impact should stay with us for some time. If you're willing to try the game out, then I think it's worth at least a look. I don't know how much time I'll spend with it, but it's certainly a feat for mobile gaming. Not a mobile gamer? Genshin Impact is also available for PC, PS4, and Nintendo Switch. It's worth noting that the revenue figures mentioned in this article only pertain to mobile sales. If you do give it a try, then let us know what you think of it in the comments! Thanks for reading Comic Years for all things gaming, comics, and pop culture.
Featured Image Credit: miHoYo
Taylor is the Gaming Editor of Comic Years and a lifelong fan of video games. He holds two degrees in Political Communication and wrote a Master's Thesis on resistance movements, race, and the exploitation of college athletes. His wife and two Toy Australian Sheppards keep him sane.
Leave a comment