Best Games Of 2019 – First Half Of The Year
We're well into August, so it's time to consider the best games of 2019 for the first half of the year. It's been a somewhat quiet year so far. Although some games are still selling well, a lot of the heavy hitters are coming up in the second half of 2019. That means you may have missed a few sleeper hits and quieter titles this year. For that reason, let's look back at the first half of the year and talk about the best games of 2019 – so far that is. 
Best Casual Video Games of 2019
Image Credit: Activision
Crash Team Racing: Nitro-Fueled
Fans of Crash Bandicoot are having a pretty good run. First, the mainline Crash games released in a remastered pack. Now, Crash Team Racing, the kart racer from the PlayStation 1 days gets a remaster as well. It's tough to be a kart racer in gaming, seeing as everything gets compared to Mario Kart. Nevertheless, Crash stands out in its gameplay. The difficulty of CTR: Nitro-Fueled is significantly higher than Mario Kart. Mechanics of the actual racing might be similar, but drifting, drafting, and complex courses make this game much tougher. It's already hitting some sale prices, so keep an eye out if you still need to try it out. 
Super Mario Maker 2
Super Mario Maker didn't get the love it deserves on the Wii U. Heck, the Wii U didn't get the love it deserves. Nevertheless, many more people own a Switch, and Super Mario Maker 2 is a huge hit. The game lets you make any sort of Mario level you might want to make. Ranging from the original Super Mario Bros. days, all the way to newer titles, players are having a field day creating and sharing courses. It's well worth a pickup even for the most casual Mario fans, seeing as it's a theoretically endless supply of Mario content.
Best Action Shooter Games of 2019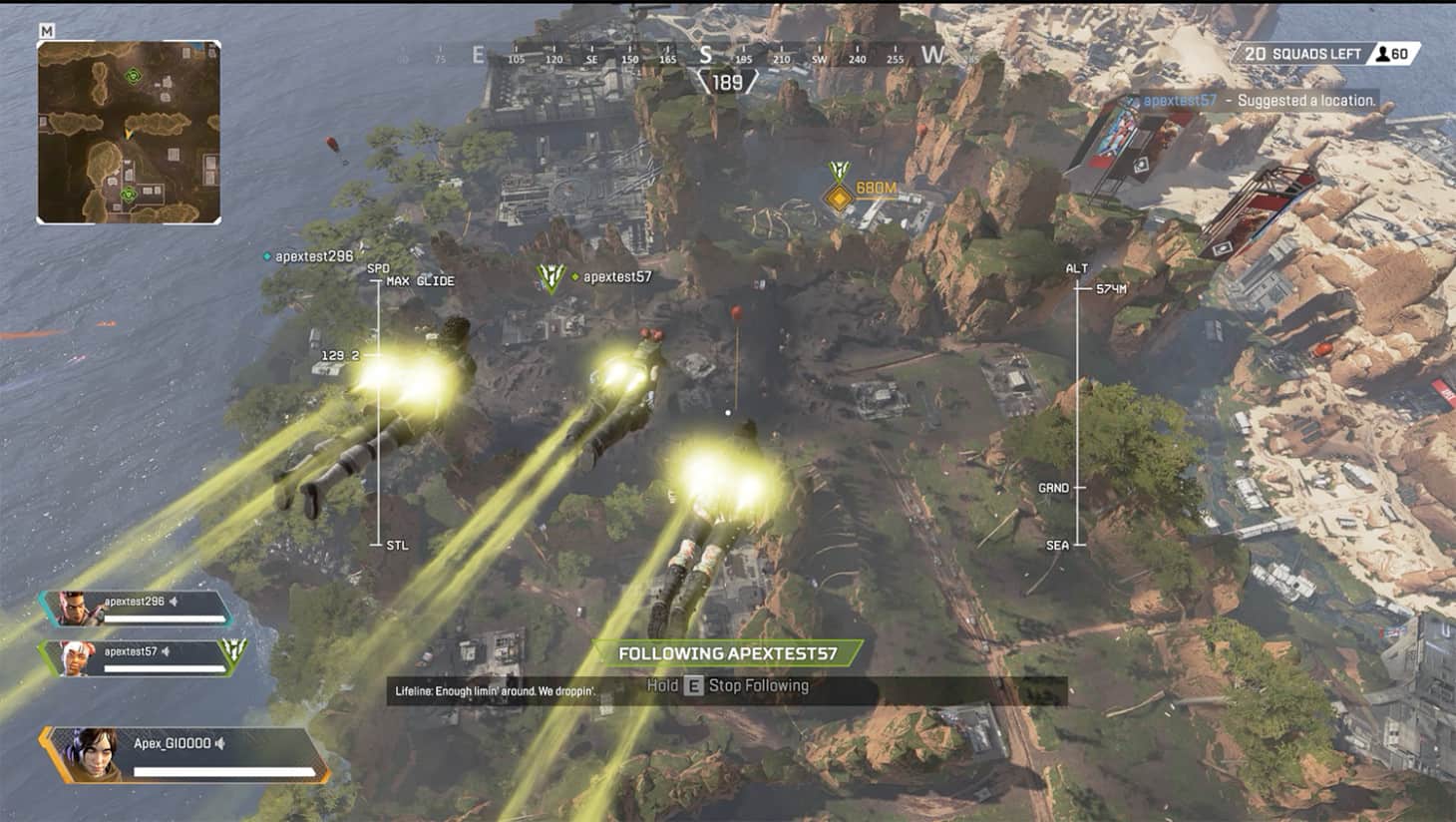 Image Credit: EA
The Division 2
When The Division released, gamers felt like it was incomplete. The game needed multiple updates to feel like you weren't just quest hopping. The shooting and actual gun mechanics were good, but the experience felt lackluster. As the game's updates released, the title became a favorite of mine. With The Division 2, the team at Ubisoft seems to hit every note. The missions are wonderful, and all updates to content, DLC, and campaign experiences are free. They update the game a ton, giving you a lot of reasons to come back. If you love shooters and multiplayer loot experiences, this is a game you should pick up immediately.
Apex Legends
When EA announced Apex Legends, everyone wondered what the game would mean for battle royale shooters. It turns out that Fortnite still reigns supreme, but there's room for a AAA blockbuster shooter as well. Basically, Fortnite hits that cartoon shooter itch, but Apex is a more traditional multiplayer experience. What Call of Duty's battle royale mode lacked in excitement and dynamic gameplay, Apex knocks out of the park. There are few things I dislike about this game, and if you're a shooter or battle royale fan, this is a no brainer with the $0 pricetag.
Best Action Games of 2019
Image Credit: Capcom
A Plague Tale
If you have played A Plague's Tale, you're probably thinking I'm crazy for calling it an action game. There's much more walking and interacting with the environment than action in this game. It's still a thriller, however, and embodies the best suspense and story elements of a great action title. As two children traversing a Plague-ridden Europe in the late 14th century, rats and the Inquisition are after you. It's a mild horror title, with a ton of suspense and puzzle solving. If you can survive with a slower paced game, this is a must play. 
Fire Emblem Three Houses
Fire Emblem nearly got canceled as a series, and now, it's being celebrated as the best game in the series. With the same turn based combat as other games in the series, the characters and interactions in Three Houses are unlike any other. As a newcomer to a school of warriors, you choose a house and teach young soldiers the ways of war. As you bond with your team and recruit others, you get ingrained in their lives. It's the first game in awhile to make me feel like I had something at stake. For me, it's my Game of the Year so far. Although, many will argue our last entry in the article is by far the top title for best games in 2019.
Resident Evil 2 (Remake)
When Resident Evil 2's remake was announced, fans assumed it'd be fun to revisit this iconic game in a current generation console setting. It turns out it's actually a whole new experience, with improved lighting, graphics, and gameplay. The Resident Evil series is a historic series in gaming, and maybe deserving of one of our History Of pieces. RE: 2 hit the nail on the head in terms of recreating its successes from the original release. Ask anyone who has played it, and they will likely say it's a masterpiece. 
What Best Games of 2019 are Still to Come?
August is an exciting time because a ton of great titles are still ahead. Borderlands 3, Astral Chain, and Ghost Recon: Breakpoint are on the way this year, as well as others that might surprise us. There is not a Red Dead Redemption 2 level game this year, and that's okay. It's not the end of the world if we don't get a generation defining game every year. Not to mention Cyberpunk 2077 comes next year, and is likely going to blow everyone out of the water. Titles like Crash Team Racing and A Plague's Tale are titles many might have overlooked. Likewise, Apex Legends and The Division 2 might not seem like they're your cup of tea, but they are worth a try. Keep an eye on Comic Years for more game reviews and analysis, as well as everything pop culture and comic books!
Have you had a mind-blowing experience, playing one of these games in a language other than its original? Nominate it to , in the "Best Localized Game of 2019" category. The Day Awards is a yearly ceremony where the translators that make culture and entertainment available to audiences around the world, receive the recognition they deserve. Enter now and thank the people who make top-notch gaming possible across languages.
Featured image via EA
Taylor is the Gaming Editor of Comic Years and a lifelong fan of video games. He holds two degrees in Political Communication and wrote a Master's Thesis on resistance movements, race, and the exploitation of college athletes. His wife and two Toy Australian Sheppards keep him sane.
Leave a comment