Atari VCS – Nostalgia Gaming for the Future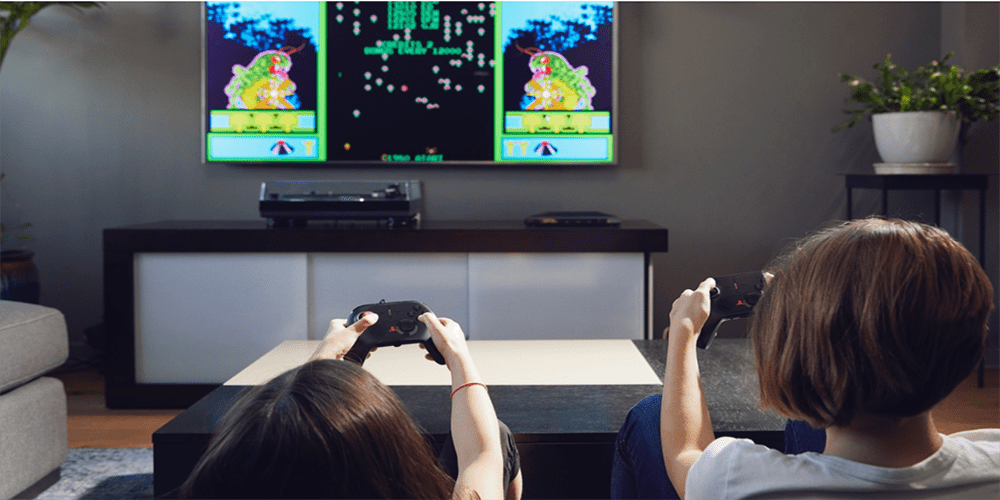 Did you know in 1977 the average price for a new home was under $49,000? I know looking back on prices and inflation decades ago seems futile, but hear me out. Given that living costs in 1977 amounted to much less than they do today, the prices of gaming consoles seem out of place. The Atari 2600, for example, launched for $200 that year. Adjusted for inflation, that's $859 for a gaming system. Still, the console exploded and helped create the video game landscape we know today. While companies like Nintendo are still around, Atari moved away from consoles. Other than retro plug-n-play emulators, they've quietly worked away on software. That is, until the announcement of the Atari VCS. The VCS is a console/PC hybrid hoping to capitalize on the growing landscape of virtualization in gaming. Here's what that means for gamers.
What is the Atari VCS?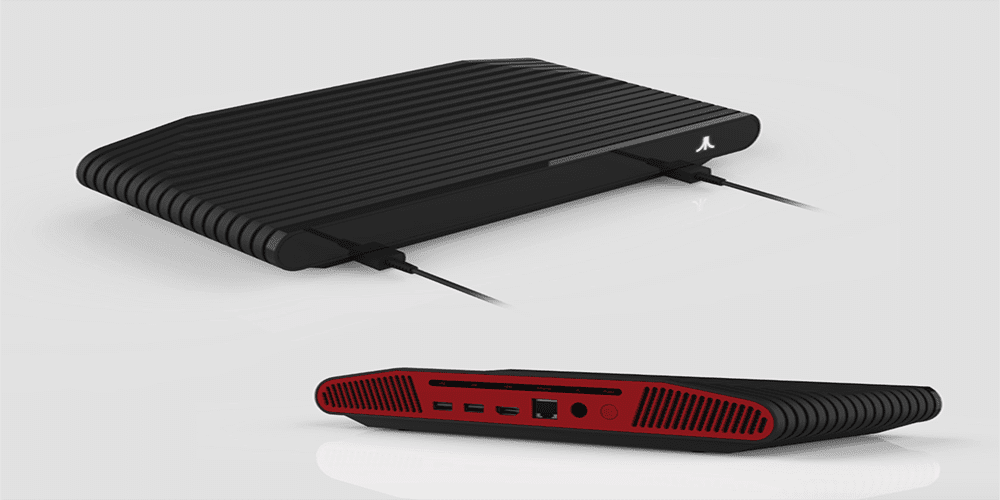 Image Credit: Atari
The Atari VCS is a new product launching sometime later this year. My first reaction to hearing about the VCS was to sort of downplaying its impact. For the most part, gamers don't care for retro consoles. Things like the NES mini sold like hotcakes at first but now sits on shelves. In most cases, it's a matter of capitalizing on nostalgia in a modern way. People like playing old games but they need something more. The VCS is offering a ton more. An AMD Ryzen processor is promising 4K streaming for videos and entertainment. The streaming takes place through web-based sites that host content. This includes things like Netflix as well as the possible xCloud web solution Microsoft is working on that we wrote about apple rejecting.
On top of the streaming capabilities, the console includes Atari World. This platform is a Linux-based solution that hosts over 100 Atari and arcade classics. Centipede, Breakout, and others are all included in the console. If you want to play non-Atari world games, then you can boot up PC mode.
How Does PC Mode Work on the VCS?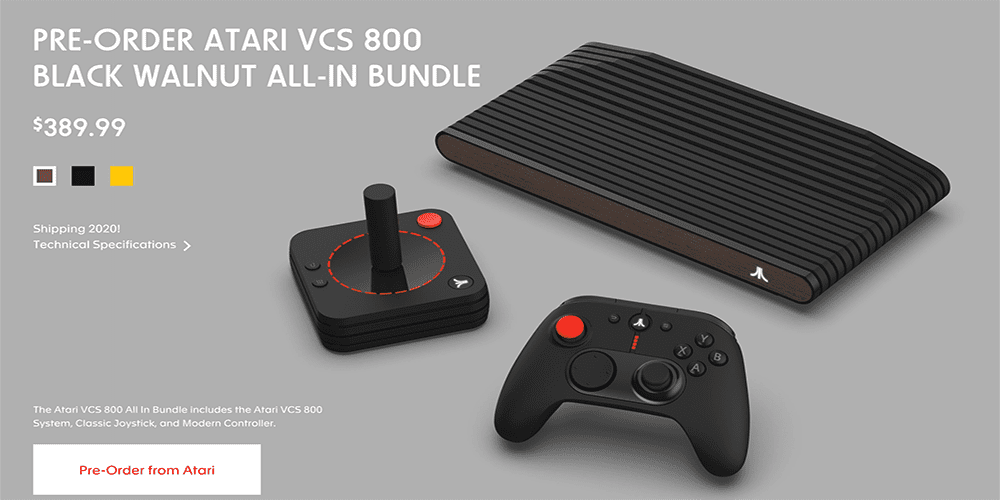 Image Credit: Atari
PC Mode is essentially a way to turn your VCS into a computer that can play games. You don't have any OS loaded into the console, however. This would mean you can load in your own OS from your computer to play games through the console. It's unclear how this works exactly, but there are USB 3.0 ports and WiFi available on the Atari. When in PC Mode, it appears as if the console can work a lot like Steam streaming onto your TV. This time, however, you can actually use the Atari as the computer and not another device.
Is this a selling point for PC gamers? No, probably not. Those curious about PC gaming and enamored with retro gaming, however, might bite. I can't foresee a particular audience for this console outside of hobbyists. While the console looks great and mimics the original Atari 2600 design, it's falling short of wowing me. I'm still impressed that the AMD processor is so strong. That could lead to some really great gaming options if things like Steam or Game Pass work well on the device. If you're on the fence like I am, then hopefully we'll learn more soon. I'd love to see a demo of this personally.
Any takeaways from the Atari VCS reveal? If so, then let us know in the comments! Thanks for reading Comic Years for all things gaming, comics, and pop culture.
Featured Image Credit: Atari
Taylor is the Gaming Editor of Comic Years and a lifelong fan of video games. He holds two degrees in Political Communication and wrote a Master's Thesis on resistance movements, race, and the exploitation of college athletes. His wife and two Toy Australian Sheppards keep him sane.
Leave a comment