Top Five Adventure Anime Games For Adults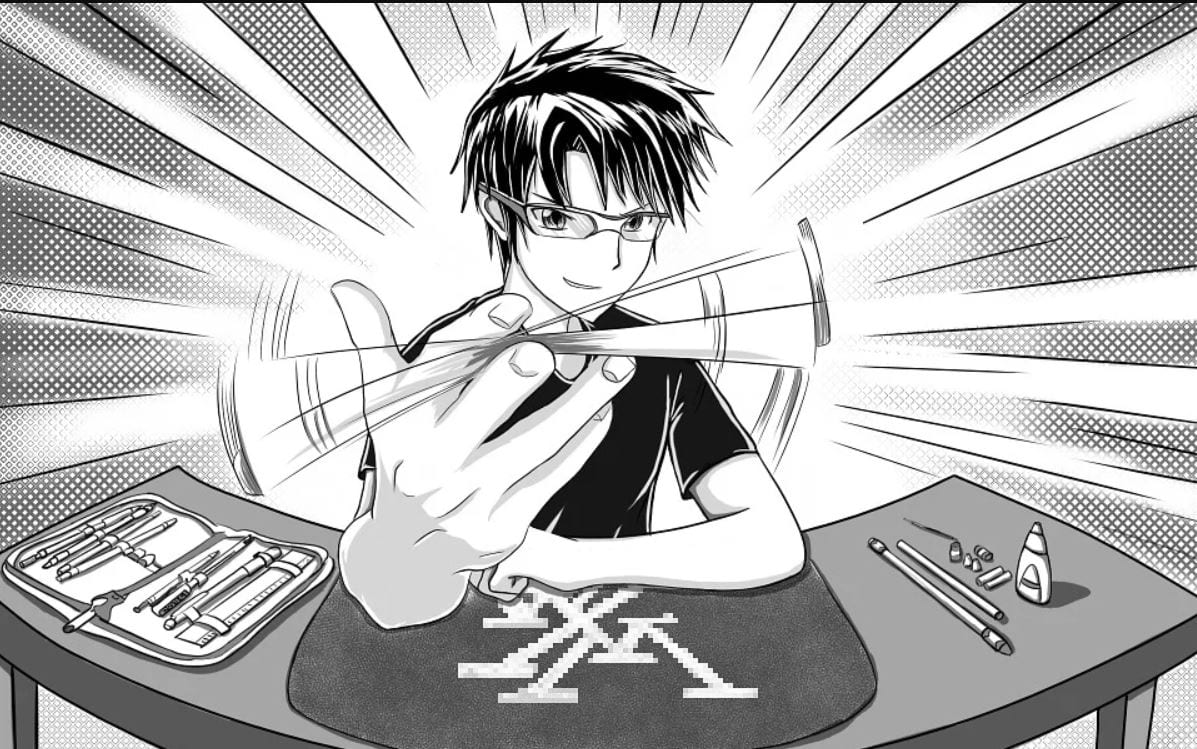 While fans love anime movies and series, there are also ways you can bring your anime experience to life. There are a number of adventure anime games, that combine what you love about anime with what you love about gaming. There's a wide range of adventure anime games that you can enjoy for yourself, including Project QT,  Doki-Doki Literature Club, Pokémon Sun and Moon, Gravity Rush, The Legend of Zelda, and so many more.
If we don't end up listing one of your favorite anime adventure games in this list, let us know in the comments down below.
1.   Project QT
If you like a little action, a little adventure, and some hot and monster girls, then that's exactly what you're going to get with Project QT. It's a free-to-play Android game from the adult-themed video game distributor Nutaku. As a matter of fact, Project QT is a mixed bag of several genres, such as RPG, puzzle, gacha, and other things. And like other gacha games, Project QT gives players a chance to romance their favorite monster girl.
The story revolves around controlling a group of sexy monster babes to stop a terrible virus that was unleashed because of a black hole experiment in the Arctic that seeks to destroy humankind itself. The game involves players recruiting their favorite monster girl characters and sending them to battle in a gameplay style that incorporates puzzle-based mechanics and turn-based combat. Players use a puzzle board that takes up the lower half of the screen to trace a line between pieces of different colors to execute the desired moves on the above game board. And after a move is made, a group of four Monster girls goes forth on the battlefield.
2.   Gravity Rush
Gravity Rush (known as Gravity Daze in Japan) is an action-adventure game developed by SCE Japan Studios' Team Gravity division. This was the game that pretty much gave the PlayStation Vita the recognition it deserved. In the cell shed environment of Hekseville, you assume control of the main character Kat who runs into a mysterious feline known as Dusty, giving Kat the ability to manipulate gravity. Using his newfound power, Kat seeks to protect the town he resides in from Nevi's evil creatures, appearing alongside a formidable gravitational storm.
Although Gravity Rush is graphically impressive, players are more engaged in controlling gravity in the game's environment. These mechanics gave the Playstation Vita the edge by allowing players to take advantage of the portable consoles touch screen facilities and motion controls. Later on, the game would be ported eventually to the PS4, where it didn't feel as if anything was rushed despite the title getting a major overhaul when it came to its appearance. Besides that, the game felt as if it was more seamless on the PS4 controller than the Vita.
In response to the original's success, a follow-up in the form of Gravity Rush 2 was released back in 2017.
3.   Tales of Berseria
If you crave for some classic JRPG action with a good dose of anime influences, then the Tales of Berseria is right up your alley. The combat system might not be completely innovative, but it does pose a challenge to players when going through the game's 60-hour campaign. But what's even more engaging is the riveting storytelling within the campaign.
While following a series of other trends, Tales of Berseria focuses on a tough-as-nails female protagonist – something that is not too common in action genres – who goes on a journey to avenge her brother's death pursuing and ultimately slaying his murderer. It seems pretty cookie-cutter, yes, but the game does come with a series of interesting plot twists wherever you go and keep you intrigued enough in between with its combat system and storyline to help you see what unfolds next.
4.   Catherine
Catherine is a puzzle from Atlus (the same studio behind the Persona series) that was released on the PC, Xbox 360, and Playstation 3 back in 2011.
The game centers around a young man named Vincent Brooks, who's plagued by supernatural nightmares. Vincent struggles between his feelings for his girlfriend Katherine and another girl Catherine. There are two types of gameplay in this game: daytime, where the main protagonist engages with other characters in social simulation, and night time, where the protagonist must venture through a dream-like world, navigating through three-dimensional towers by combining the elements of puzzle-solving and platforming. The ending of the game will be based on the player's choices throughout the story's duration.
Due to the adult themes of the game, it's fair to say that Catherine isn't for everyone. But those who are of age will find that the story is quite engaging, especially when Vincent is asleep. There's almost never a moment where you'll be bored about what transpires within the game. There's something quite charming about attempting to escape the clutches of a giant monster scaling the same structure that Vincent is making his way through.
5.   Dragon Quest 11
Image via screengrab
Those who follow Dragon Ball will be very familiar with the Dragon Quest series's character designs and the environment as they're done by the creator Akira Toriyama himself. The game is the latest in the DQ franchise, which is hailed for its picturesque environment, varied characters who each come with their own set of charms, enthralling storyline, and so much more You'll need to brace yourself from some of the deeply emotional and tear-jerking moments when playing the game, but otherwise, you'll have nothing short of a good pleasant time with Dragon Quest 11.
Dragon Quest 11 is a classic JRPG in virtually every sense imaginable. The fact that it is still able to live up to that reputation after so many years, among other RPG titles, is an accomplishment in and of itself.
What do you think of this list of the top five anime adventure games for adults? If we skipped any you think belong on the list, tell us in the comments below.
Image Source: Pixabay
Leave a comment