Who Is G'iah? The Skrull Menace Daughter Of Talos And Soren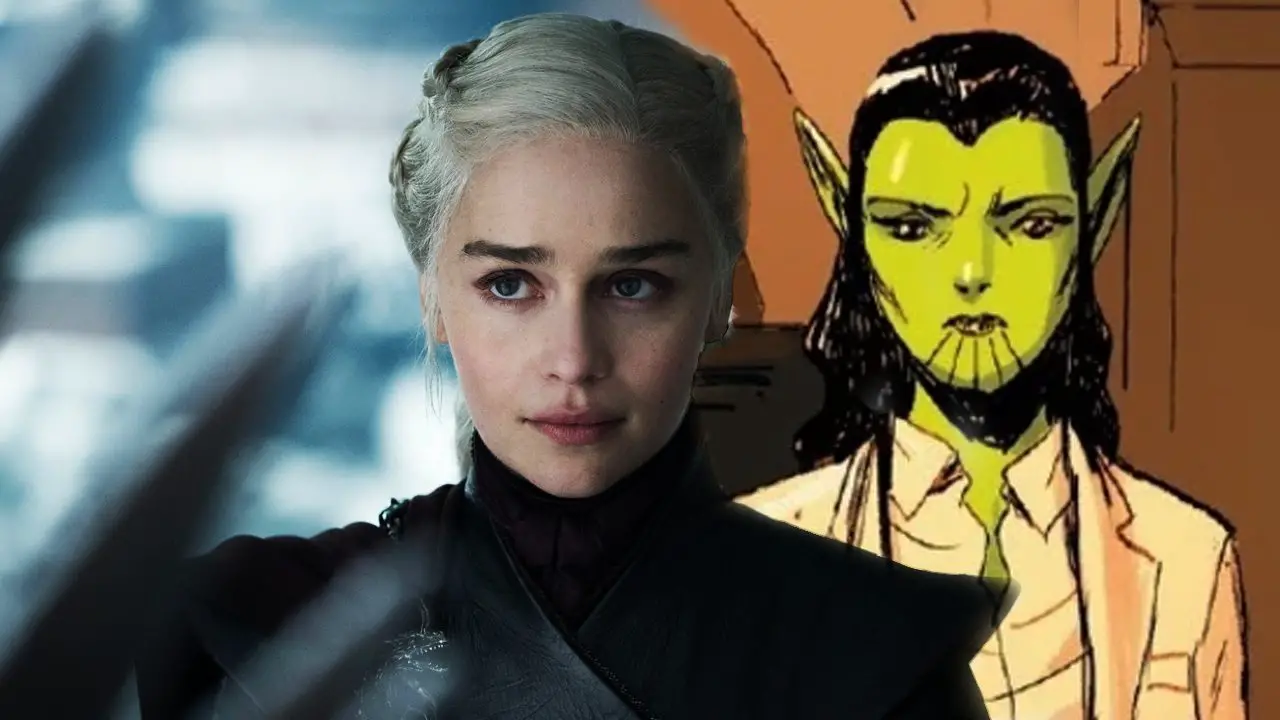 Disney is betting big on the Secret Invasion series, with Nick Fury playing a predominant role. This story is based on an eight-issue comic book created in 2008 by Brian Michael Bendis and Lenil Francis Yu. In this context, G'iah will play a key role, not only because of the popular actress who will play
The last thing we knew about the series was the latest preview offered by Disne+. Marvel Studios will frame the story in the MCU, and although it will be less comic-accurate, it will close some gaps left by this cinematic universe. 
Here we will see Emilia Clarke as one of the actresses that will be part of that cast, next to Nick Fury. This actress is one of the big bets of the series, considering her popularity for the Game of Thrones series. Clarke's character will be G'iah, who will fight against the Invasion of Earth by the Skrulls. But who is G'iah? Let's look at this character and his passage through Marvel Comics.
Who is G'iah in Marvel Comics?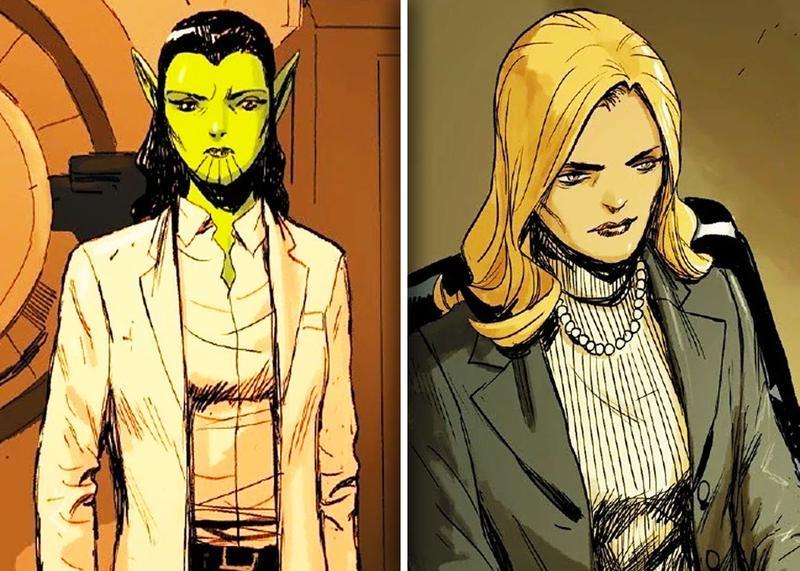 Secret Invasion is one of the most intriguing comics of Marvel Comics. The plot moves around to an alien race called the Skrulls. These beings can modify their appearance. They have been on Earth since the 1990s and, over the years, have replaced several of the Marvel Universe's superheroes.
The Disne+ series framed in the MCU will deal with this Invasion. However, we only know that Nick Fury and his team will try to thwart a Skrull invasion of Earth.
This series is part of Phase Five of the MCU and will premiere on June 21, 2023. The series is expected to have six episodes and will feature Emilia Clarke as part of the cast of Secret Invasion.
The actress will play G'ian, the daughter of Talos. The actress's role seems curious, a mixture of punk and refugee girl. This character has adversity against Nick Fury for not fulfilling his promise "A new home for the Skrulls".
The direction of Secret Invasion will be in charge of Ali Selim and Thomas Bezucha. The script comes from writers Tucker and Brant Englestein. And, of course, the cast of this series is in for a treat, with Emilia Clarke making her real MCU debut in this production.
G'iah Biography
Image: Marvel Comics
As part of the Skrull race, we have G'iah, daughter of Talos and Soren. This character served as a specialized agent. G'iah was chosen to reproduce with her partner Klrr. The two came from the same planet and developed a real relationship.
From that relationship, three daughters were born and raised on Earth. The appearance of this family was always normal, a typical American family. But, their real mission was to pay the expenses of a future invasion of Skrulls.
The family took it upon themselves over the years to gather information to fulfil their mission. Klrr and G'iah posed as Tony Stark and Pepper Potts to do so. They discovered a project called Blossom. This belongs to a secret organization that pursued undercover Skrull agents.
And in one of their missions, Ivy, their youngest daughter, was captured. The couple thought that this organization had killed their daughter. They continued their work. However along the way, the family lost their father and almost lost their daughter Alice. So, G'iah and her daughters continue to search for a place and hide from their enemies.
History of G'iah in Marvel Comics
Image: Marvel Comics
G'iah, in his history in the comics, has two great facets, and we tell you about them.
Inside the Laboratory of Mar-Vell
Let's remember that when G'iah is brought to Earth. She and her mother take refuge in the laboratory of Mar-Vell, after wandering with other Skrulls looking for shelter.
They achieved refuge after the Skrulls allied with this Kree scientist called Mar-Vell. At the same time, Talos, G'iah's father, and his team start a search for a new planet after the destruction of his native world.
Mar-Vel was murdered, and G'iah kept her location hidden from the other Skrulls and his father. So, he lost contact with Talos. There they were six years, as silent as possible, Soren, G'iah's mother and the other refugees.
Talos spent those last six years trying to find out what happened to the scientist Mar-Vel and the whereabouts of her family. Unsuccessfully, he was on a quest to find out the address of the secret laboratory.
The battle and the search for a New Home
By 1995, thanks to the collaboration of humans Nick Fury, Maria Rambeau, and Carol Danvers, G'iah is reunited with his father. After that meeting, the Starforce assaulted the laboratory, breaking out a battle.
In this way, the Skrulls and their human allies tried to escape from the Kree. The battle ends when Danvers defeats her former teammates and destroys the Kree armada.
With the Kree defeated, the Skrull refugees travel to the Rambeau Residence. They were invited for a lunch. Where G'iah meets Monica Rambeau, and the two of them meet. 
The Skrulls began to consider what their next moves would be. Where they needed to urgently locate a home for their race. Thus, Carol Danvers offered to be a protector while they located a new planet. Thus the Skrulls, next to Danvers, set out on their way.
G'iah in the MCU Movies
Image: Empire
G'iah has appeared in other Marvel movies, such as Captain Marvel (2019), where a new approach to the Skrull was introduced. But, it is considered that the real debut will be made with Secret Invasion. Thus, fans are attentive to the development of her role, which could open new doors in other interpretations in the UCM.
Allies and enemies of G'iah
G'iah's allies include:
Mar – Vel.

Nick Fury.

Carol Danvers.

Captain Marvel.

Goose.

Maria Rambeau.

Monica Rambeau.
As Enemies of G'iah are:
Starforce.

Minn – Erva.

Yon – Rogg.

Bron – Char.

Korath.

Att – Lass.

Kree Empire.
Emilia Clarke's New Character for Secret Invasion
Image: Marvel Studios
In an interview given by Emilia Clarke to Vanity Fair, it was revealed that the actress's role will be that of G'iah, the daughter of Talos. Therefore, she will have to face a scenario where her father's relationship with his family deteriorates.
The passing of the years added to Talos' relationship with Nick Fury since the '90s; what they do is put more distance. Showing a no longer hardened child with a kind of punk feeling.
The actress revealed that G'iah's character does not get along well with humans. Which has as an outcome that she is the one who leads to lead an invasion to Earth. Her fury is unclear, but she has a deep resentment.
G'iah is quite a controversial character. With emotions that make her be in constant confrontation, which are perhaps originated by circumstances. Hence, they make the plot to be developed in this new Disney+ series quite striking. While it is true, it is unknown whether G'iah will be a villain to date. However, we know that she will indeed be the antagonist who will give Nick Fury and even Talos trouble.
Featured Image Via Marvel Comics
Leave a comment