New Venom Creative Team Is One Of Marvel's Most Impressive Yet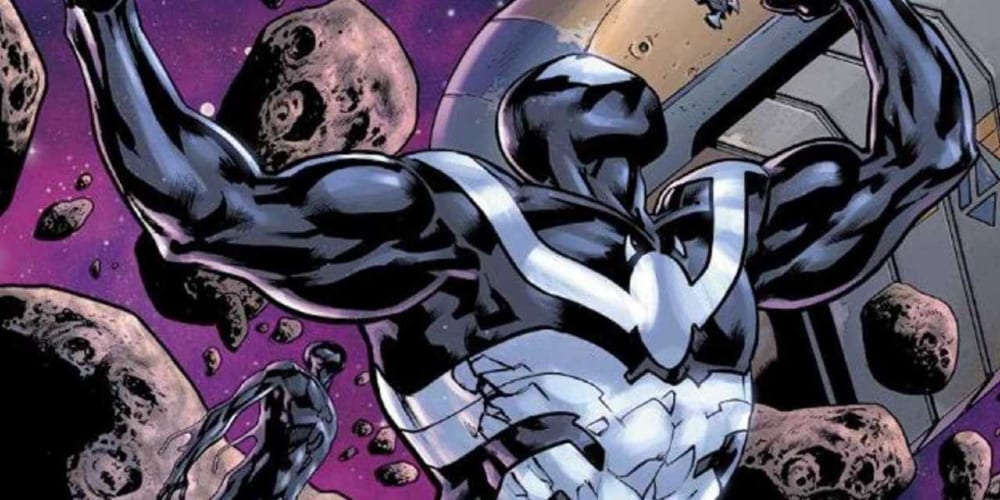 Now that Donny Cates and Ryan Stegman's Venom have ended, a new creative team will take over this November. Anyone following Cates and Stegman will have a big challenge. The Cates run quickly became known as one of the best in Marvel's history. We even talk about it in our Dave Buesing podcast interview. And that run ended with epic (though overly-stuffed with tie-ins) King in Black Spoiler: Venom gains cosmic power, mergers Silver Surfer's board with Mjolnir, and becomes the King of the Symbiotes. So, how are Al Ewing, Ram V, and Brian Hitch going to top that?
The New Venom Creative Team Doesn't Start Until November – That Will Help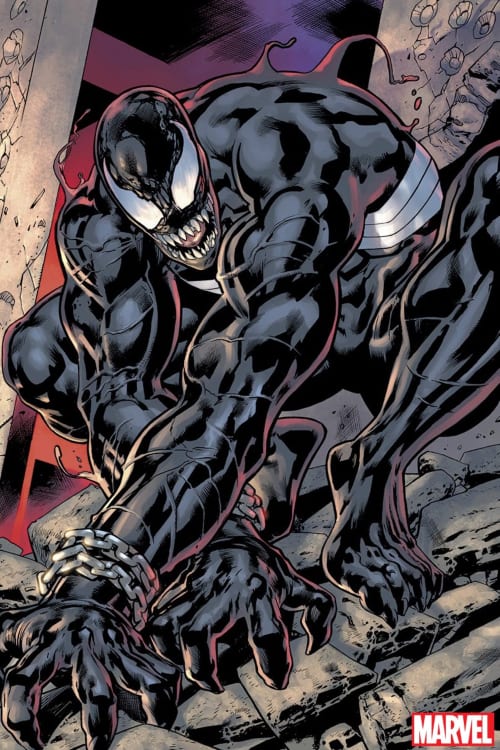 From King in Black to King in Chains? Oh, Eddie, what did you do this time? (Image: Marvel Comics)
When an epic run ends, readers need an epic break. But more than that, the story needs time to breathe. Sometimes there's no choice but to jump right to the next series. Thor, Spider-Man, X-Men – there will never be more than a couple of months when they don't have some series. Before the MCU, they could get away with hiatuses for Iron Man, Captain America, and the Avengers. In fact, Marvel kept Thor on hold from Avengers Disassembled to after Civil War. But then some characters do need ongoing series, but a few months (or years) between the titles work. Wolverine, Ghost Rider, Silver Surfer, Daredevil, Deadpool have all taken lengthy breaks. Venom belongs in that category, which is great for the new creative team. Without King in Black fresh in everyone's memory, they have a better chance of starting new.
The break also gives Al Ewing and Ram V, the cowriters, time to build Venom's new mythology. "This story is going to expand and push the symbiote narrative and lore in even more unexpected and fantastic directions," V said in Marvel's announcement. However, though we have to wait until November to see what the new Venom creative team will bring, we'll get a taste of it this summer. The team will contribute to August's Free Comic Book Day: Spider-Man/Venom.
But as Al Ewing leaves Immortal Hulk (another recent best run ever) for Venom, Donny Cates is leaving Venom for Hulk. So, both of them have to pick up where the other's beloved series ends. Good luck!
(Featured Image: Marvel Comics)
Roman Colombo finished his MFA in 2010 and now teaches writing and graphic novel literature at various Philadelphia colleges. His first novel, Trading Saints for Sinners, was published in 2014. He's currently working on his next novel and hoping to find an agent soon.
Leave a comment