New Hulk Creative Team Wants To Give Bruce Banner The Ultimate Control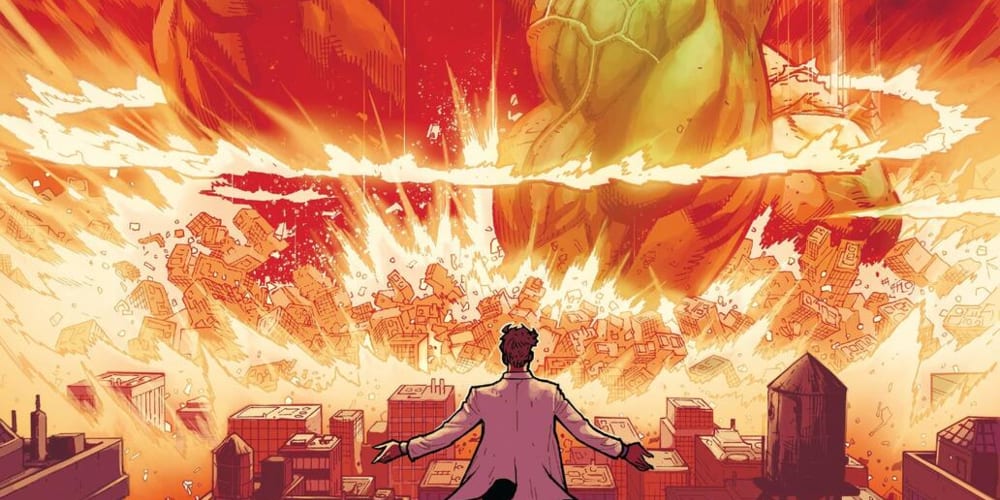 The King in Black might have ascended, but Donny Cates is moving on to a new project. This November, with artist Ryan Ottley, Cates brings a new vision to the green goliath himself, the Incredible Hulk. But, just as Al Ewing and the new Venom creative team have to follow Cates's beloved run, Cates and Ottley have to follow Ewing's beloved – award-winning – Immortal Hulk run. Seems like a fair trade. So, how will Cates try to follow a run like that? It'll be hard, but let's just say he's in control.
The New Hulk Creative Team Will (Try To) Give Bruce Banner Control of the Strongest One There Is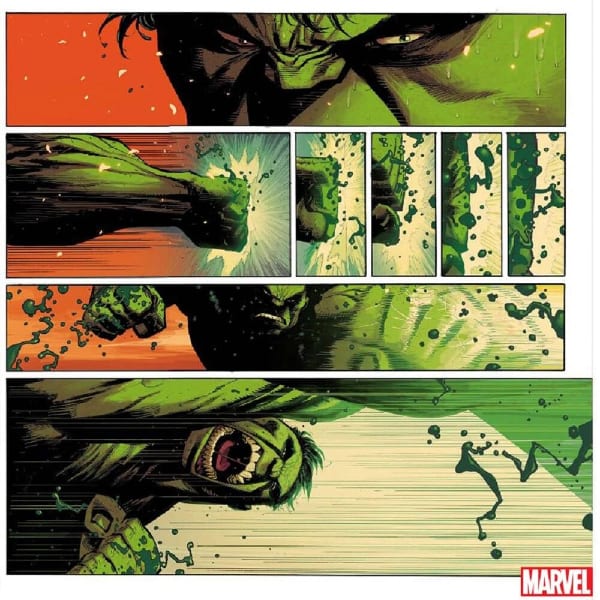 Not even sure what he's punching, but this is awesome already. (Image: Marvel Comics)
Ewing's Immortal Hulk was a deep, introspective look at Bruce Banner and his destructive alter ego. If you could ever call a Hulk story "beautiful," Immortal Hulk is it. But where Ewing explored the mythos of Hulk more intimately, this new creative team will explore the legacy of rage and destruction Hulk leaves behind. All the while, Bruce Banner, for the first time, will take control of the goliath. Not as "Professor Hulk," but as Banner with the biggest weapon there is. As Marvel states in their announcement:
This unstoppable team of some of the industry's greatest talent will helm a bold new era of Hulk that begins when Bruce Banner discovers a radical way to control the monster within. Could this mark the final end of the Green Goliath? Or will the extreme solution create something new—with massive consequences? Prepare to dive deep into the very core of Hulk's rage in this thrilling epic that will explore this iconic character's incredible—and destructive—legacy in a way no one has dared to before!
You would also think that after the intense few years Cates spent writing Venom, he'd want a break from alter egos and mammoth stories. Al Ewing, too, for that matter. But the writer couldn't be more excited. "Marvel just gave me the keys to the strongest one there is," Cates said. "Haha… oh boy. You guys are just not ready for this. You're about to find out what happens when Ryan Ottley and I get angry… and guess what? Well… pretty sure you're gonna like us a lot when we're angry."
Free Comic Book Day is Getting Even Bigger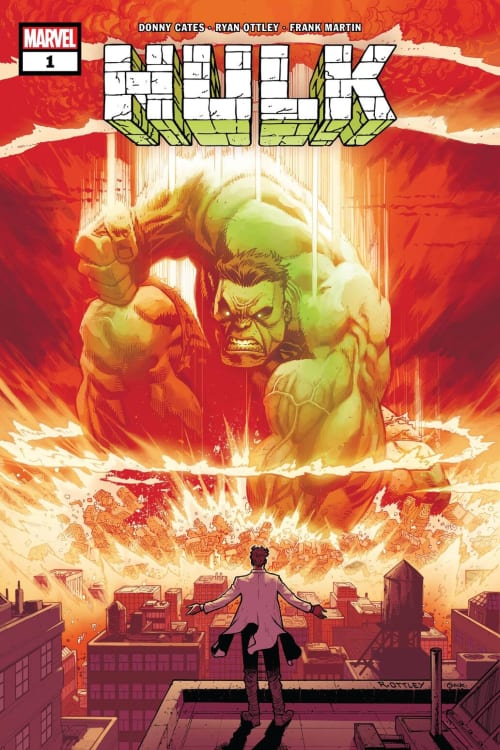 The full look of the, well, incredible first cover. (Image: Marvel Comics)
We'll get our first glimpse of Cates and Ottley's Hulk this summer with Free Comic Book Day: Avengers/Hulk #1, similar to Ewing and Ram V's Venom starting in Spider-Man/Venom #1. That's already two free comics worth going to stores for – and early. The Marvel and DC books tend to run out fast.
Also, Cates and Ewing and Ram V have to write a crossover now. They just traded books; we should see a Venom/Hulk story.
Roman Colombo finished his MFA in 2010 and now teaches writing and graphic novel literature at various Philadelphia colleges. His first novel, Trading Saints for Sinners, was published in 2014. He's currently working on his next novel and hoping to find an agent soon.
Leave a comment