Marvel's Symbol of Truth #2 — Captain America and Deadpool Form An Uncanny Team

Sam Wilson is still on the search for answers regarding the missing Super-Soldier Serum. To know more, he went to Latveria to ask Deadpool about anything he knows. But it looks like Deadpool is also in a bit of a sticky situation. The Symbol of Truth #2 shows Deadpool in the middle of an interrogation.
We still don't know what these guys are trying to squeeze from Deadpool. But it might be something connected to Sam's ongoing investigation.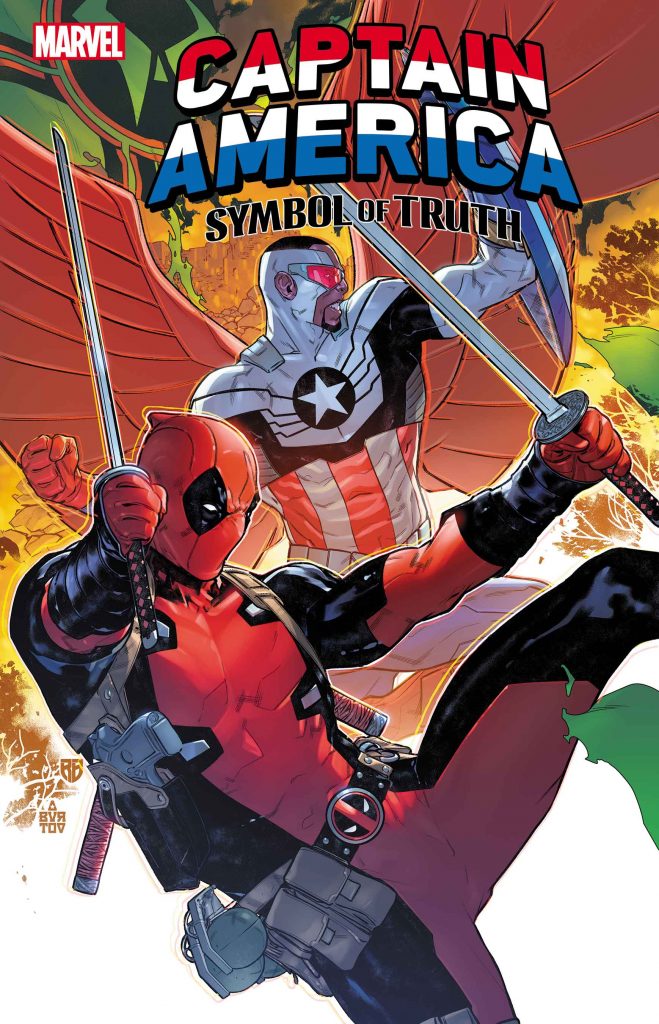 Marvel
Symbol of Truth #2 — Sam Wilson's Captain America
While the partnership of the two heroes seems to be unlikely, it's something to look forward to in Symbol of Truth #2.
Sam Wilson first appeared in the Marvel Universe in 1969. Back then, he was the trusted companion of Steve Rogers as the Falcon. Since his debut in Captain America #117, he made a name for himself as a cornerstone hero in the Marvel Universe. In Symbol of Truth, he takes up the mantle of Captain America to take on a journey across the globe and represent America to other nations.
Writer Tochi Onybebuchi said these to encapsulate the vision of the comic series:
"When so much of American foreign policy historically has been founded on operating in the shadows, manipulating federal employees or members of another government into enacting regime change for the benefit of various corporate interests, what is it going to look like when Sam runs up against the people who would wish to manipulate him for their own ends in terms of furthering 'America's interests' abroad? What does it mean to be the 'Symbol of Truth' in that context?"
In Symbol of Truth #1, we've seen how Sam Wilson's Captain America would be the man who'll face domestic and social issues in the country. This is one thing that Sam and Steve's Captain America differs, as the latter focuses more on political espionage. Sam Wilson's comeback as Captain America couldn't be more relevant. Symbol of Truth #2 and its succeeding chapters will tackle social issues like immigrant rights and racism.
Wade Wilson's Deadpool, on the other hand, debuted in New Mutants #98 in 1991. He is best known in pop culture as the mercenary with the loudest and fiercest attitude. Deadpool's powers come from the same program that created Wolverine, which gave him an insane amount of healing factor.
Since his debut, Wade has been a member of the X-Force and Unity Division. His humorous takes and sarcasm made him one of the most well-loved heroes in the Marvel Universe.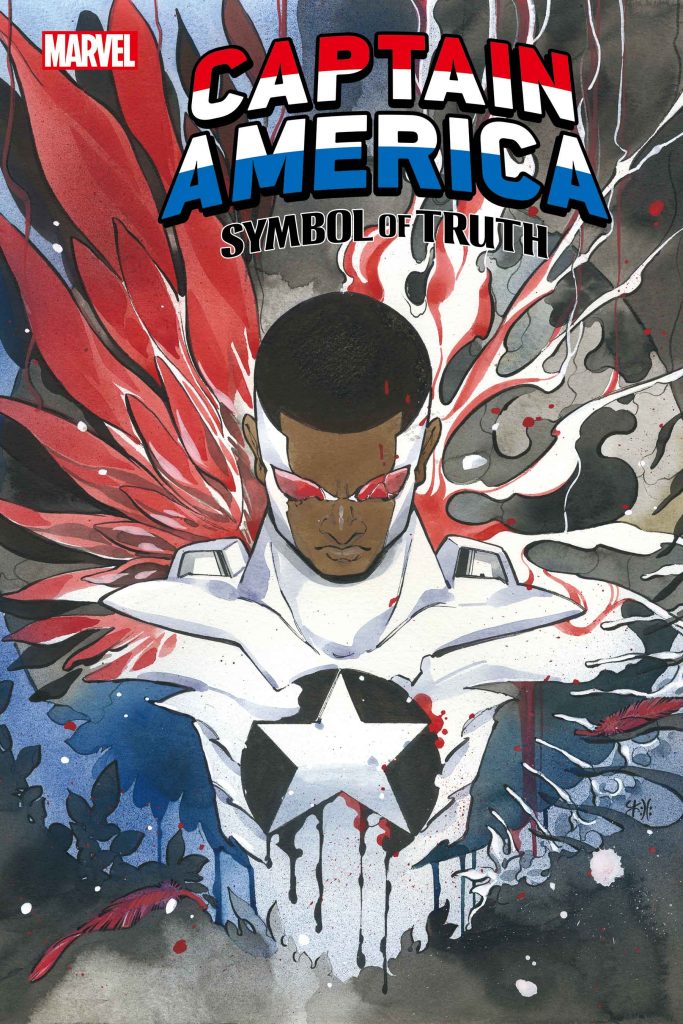 Marvel
New adventures await for Sam's Captain
America
Captain America: Symbol of Truth runs concurrently with Captain America: Sentinel of Liberty, where we see Steve Rogers as Captain America. This decision to make two people be the iconic superhero at the same time is a first in Marvel history.
Aside from his mission to know more about the Super Soldier Serums, Sam will also tackle famous villains. One of them is White Wolf. The villain's return set the tone for the comic series and will ultimately connect the series' plot to Wakanda. Aside from him, another Captain America villain, Crossbones, will also make an appearance in the series.
Captain America: Symbol of Truth #2 is the brainchild of Tochi Onyebuchi with the help of artists R.B. Silva, Jesus Aburtov, and Joe Caramagna. Symbol of Truth #2 features the variant covers of Mateus Manhanini and Peach Momoko, while Silva and Aburtov made the main cover art.
Captain America: Symbol of Truth #2 will come out on June 29.
Paul is many things. He's a fan of anime, superheroes, and everything in between. He dedicates his downtime to annoying the heck out of his cats and dog.
Leave a comment