April 13th Marvel Comics – What If Miles Morales Were Wolverine, Eternals, And Laser Blasters!
You thought you would save money this Easter. But when you see the catalog full of new titles that Marvel comics bring us, you'll change your mind. Today, April 13th Marvel Comics brings 11 new titles loaded with dynamism, new stories, and continuations of successful series. There are mutants, symbiotes, avengers, and laser swords from a galaxy far, far away.
What If… Miles Morales #2 Today, April 13th, our Friend Miles Morales Takes out Wolverine's Claws!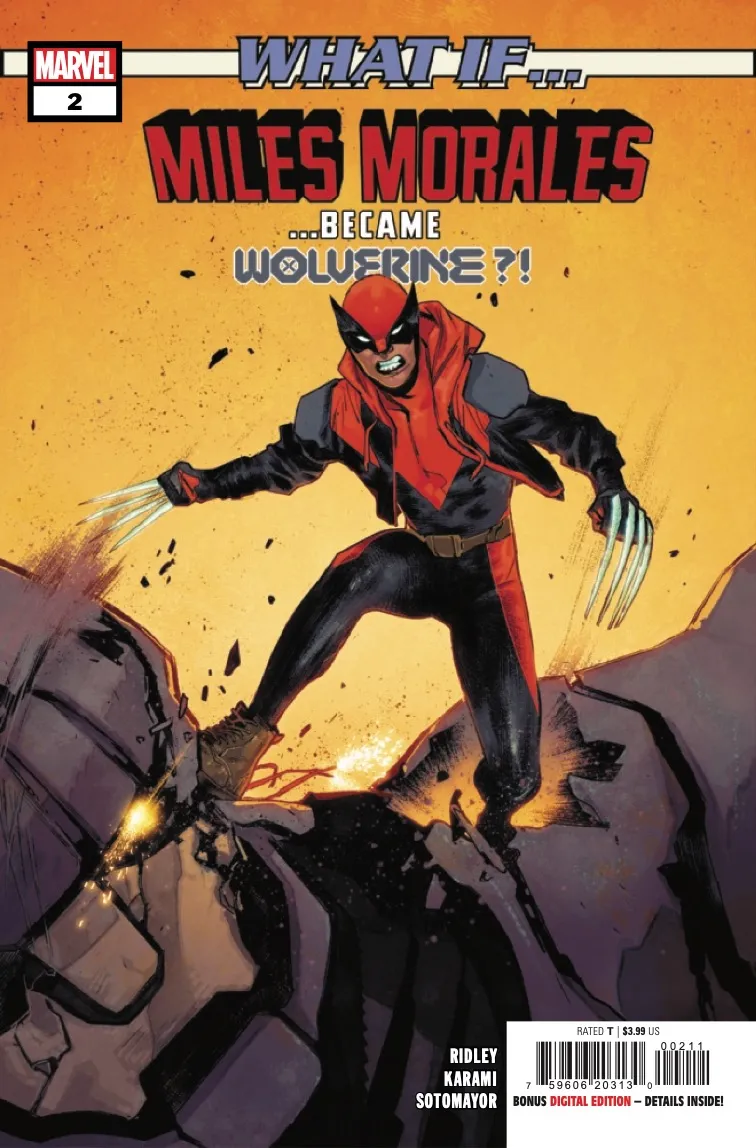 (Image: Marvel Comics)
This new release is one of the craziest What If… that has come out so far. We will see Miles Morales becoming Wolverine, with an interesting socio-political background in this story. Since he is a POC, the police don't look for him when he disappears, and they start experimenting with his body with adamantium. The story is loaded with equal parts action and character introduction. Farid Karami's illustrations accompany John Ridley's story. Will they be able to grab us with this What if… story in just 28 pages?
MILES IS THE BEST THERE IS AT WHAT HE DOES… And in this reality, what he does isn't very nice. What if… Miles was taken from everything he ever knew-his family, his home, his life-and transformed into the most dangerous, immortal weapon of war the world has ever seen? Miles has been made into the Wolverine… but that doesn't mean he has to be what they made him…
Eternals #11 Avengers Ask Synthetic Beings For an Explanation Today April 13th Marvel Comics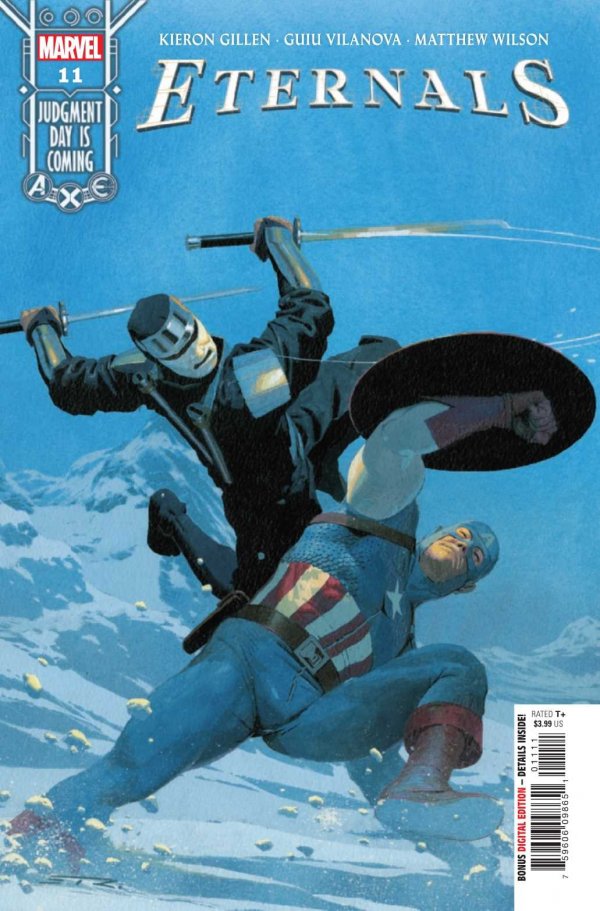 (Image: Marvel Comics)
This issue will be the penultimate issue of the story "Hail Thanos," in which we learn more about the past of the Eternals and their evolution. It also gives us a new perspective on the motivations of the villain Thanos, whose history and internal conflicts are always fascinating to delve into. But most importantly, with the growing conflict between the Eternals and the Avengers, will there be a good outcome to this new story? Judging by Esad Ribic's cover, it won't be a peaceful resolution…
HAIL THANOS, PART 5
The Avengers is done with secrets and demand the Eternals explain themselves! But the Eternals have other plans, as Ajak has made contact with her Celestial god! But will she receive the answers she's been searching for? Doesn't look like it…
Star Wars: Darth Vader #22 Our Favorite Sith Lord With a High Dose of Action and Excitement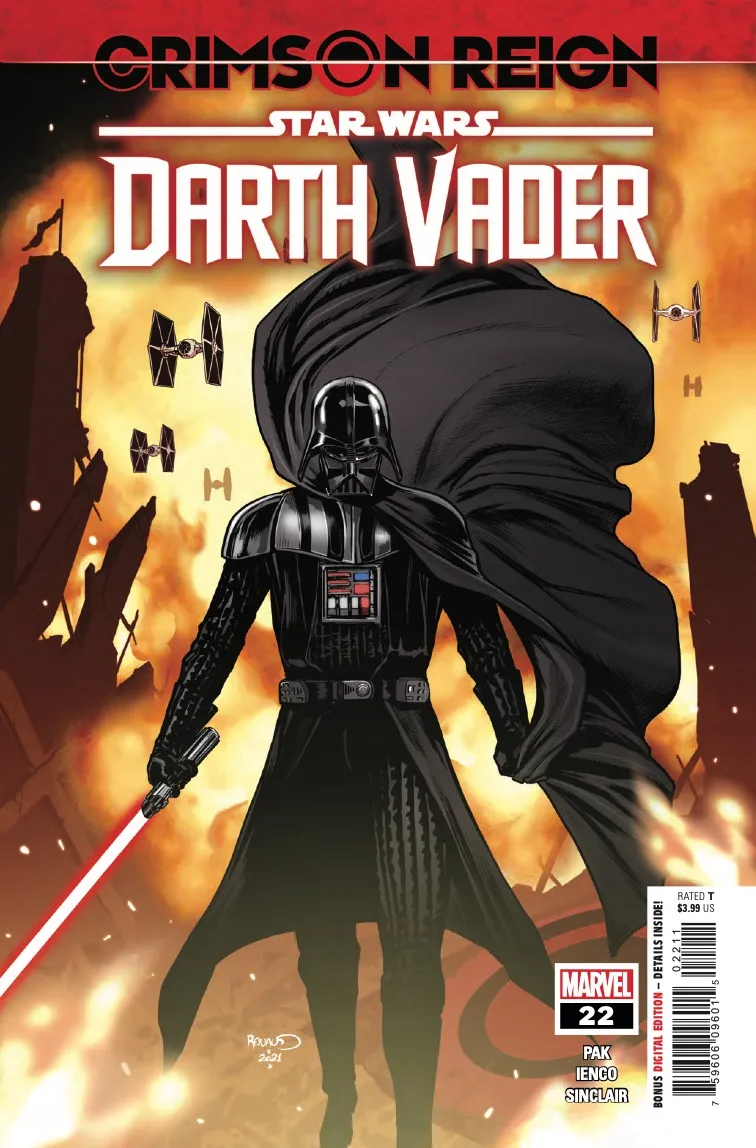 (Image: Marvel Comics)
If there's one thing we like about this villain, it's that while he uses fear and violence to conquer the galaxy, we empathize with a tormented being who only wanted to save the life of his beloved. In this dichotomy, Darth Vader #22, with a confrontation plot against General Romodi, his imperial rival, and his relationship with Dr. Aphra, uncovered some truth about Padmé Amidala's death. Greg Pak's story is not to be missed, and when accompanied by Raffaele Ienco's illustrations, these 28 pages of comic become a very succulent work.
CRIMSON HAVOC
With all secrets smashed and all traitors revealed, DARTH VADER unleashes his endgame! But is his target CRIMSON DAWN – or the EMPIRE itself? And where does that leave the heroes and assassins who have fought at his side? Plus, a shocking reveal that cuts to the very core of the DARK LORD'S dark heart!
The full Marvel Comics April 12th List
X-Men #10
Venom #7
Miles Morales: Spider-Man #37
Star Wars: Darth Vader #22
Star Wars #22
Eternals #11
Black Panther #5
X-Men '92: House of XCII #1
What If… Miles Morales #2
Captain Carter #2
Elektra #100
I am a circus aerialist influenced by Dick Grayson and Spider-Man. Fortunate to write about the characters that inspired me. I also have a Bachelor's degree in Political Science and a Master's degree in International Trade.
Leave a comment