Marvel Comics Preschool Books Look Great For Geeks Of All Sizes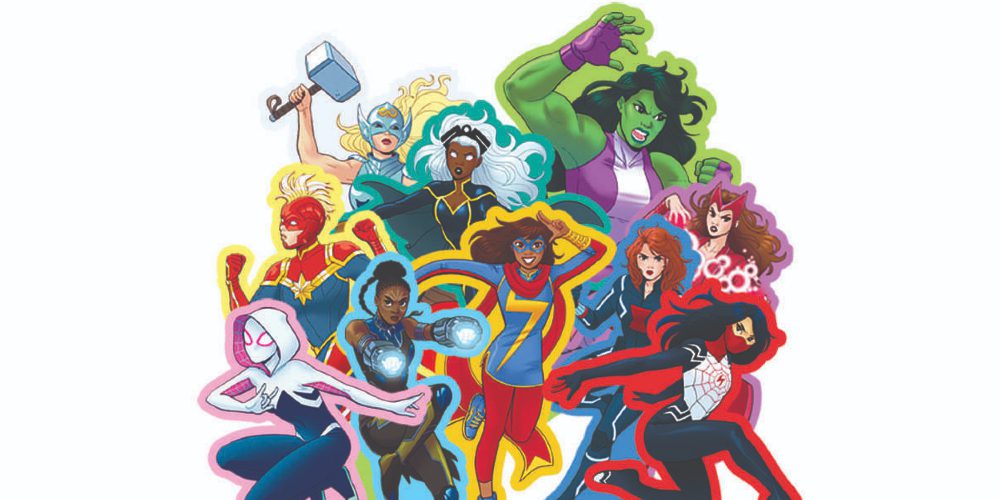 One of the biggest and most valid criticisms of modern superhero comics is that they are aimed more at adults than kids. Case in point? My MFA students are currently reading volume one of the Dawn of X titles, which features a brutal image of Xavier's Cerebro helmet after he was shot in the head. Perfect for the little ones, right? No. The answer is no. But there are books for the youngsters – the really young youngsters. The Marvel Comics line of Preschool and early reader books. And their new books coming out look delightful. For your kids. It's not like we need fun little books about the characters we love, right? Ahem. Moving on…
Marvel Comics Are Making More Preschool Books For Girls Than Ever Before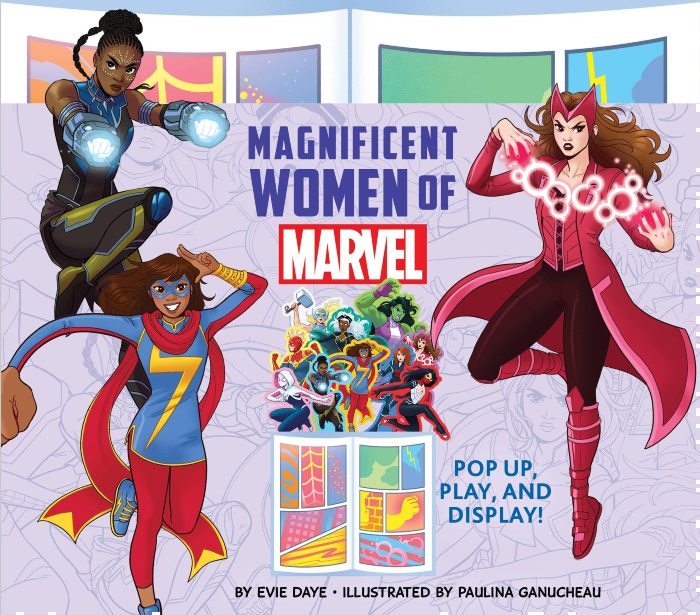 (Image: Marvel Comics)
When I worked at Borders (RIP), there were a lot of preschool superhero books from Marvel and DC Comics, but none of them featured a female character. Today, there are much more. The beloved golden books? Black Widow has one. In other words, there's a preschool book featuring a trained assassin. But they aren't done yet. Their new pop-up book, The Magnificent Women of Marvel, is a great way to introduce kids to powerful female characters. As Marvel describes:
This fun, interactive gift book brings some of your favorite women of Marvel to life—from Scarlet Witch to Ghost-Spider to Storm. Each spread includes a simple message, fun facts, and a beloved hero that readers can move and fold up. When you take the book jacket off and pop up the characters on each page, you can display a dynamic scene showcasing the ultimate Super Hero team. Innovative and boldly designed, this is the perfect gift for Marvel fans of all ages!
Also great to see? It's been over a decade since we've seen an X-Men character in a Marvel Comics franchised product again.
Marvel Comics Is Marketing Preschool Books To Adults Too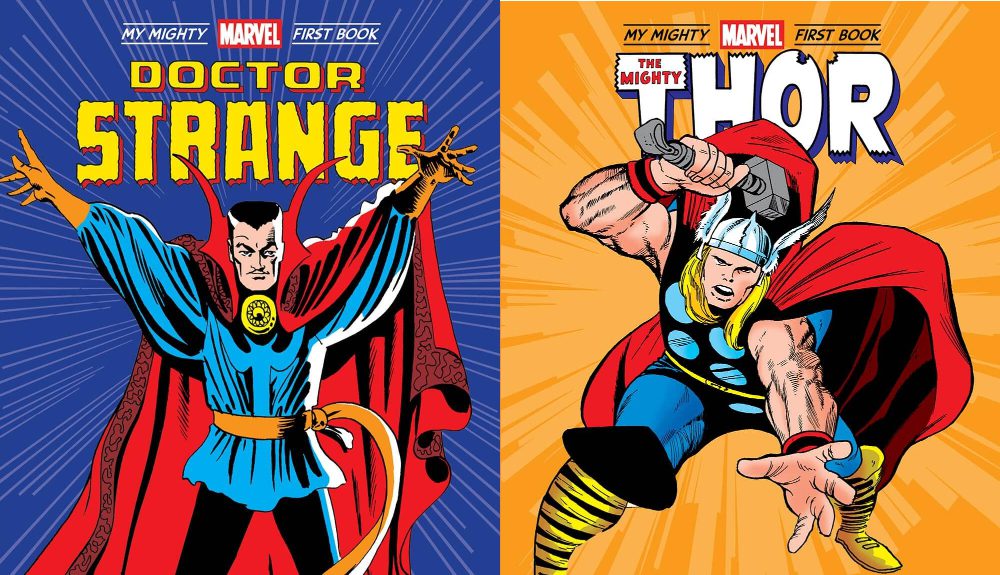 (Image: Marvel Comics)
As it turns out, Marvel is very much aware that the same people who collect their comics would also want to collect their preschool books. In their announcement for two new My Mighty Marvel First Books, they call them "must-have for die-hard Marvel fans and collectors" before selling them to kids. So, don't feel embarrassed when you pick up the new Doctor Strange and Mighty Thor board books. They were made for you too! Here is the full description:
The My Mighty Marvel First Books introduce readers to the world's greatest heroes and their abilities, skills, and friends, as drawn by the world's greatest creators. The classic art and text make these books a must-have for die-hard Marvel fans and collectors, and the vivid colors and three special gatefolds make for a fun-filled read perfect for even the youngest kids. Previous My Mighty Marvel First Books include Captain America, The Amazing Spiderman, Black Panther, The Incredible Hulk, Black Widow, and Iron Man.
It's never too early to hook your children on superheroes. So, even if they can't yet read, these books will get them blowing their money on comics in the future. I mean, a great way to get them excited about reading. Let's go with that.
Featured Image: Marvel Comics
Roman Colombo finished his MFA in 2010 and now teaches writing and graphic novel literature at various Philadelphia colleges. His first novel, Trading Saints for Sinners, was published in 2014. He's currently working on his next novel and hoping to find an agent soon.
Leave a comment