The Gotham Awards Will Have Gender Neutral Categories!
Awards shows haven't always been a beacon of woke action and diverse celebration. And for the most part, they still aren't. However, there are a lot of different award shows, so it stands to reason that a few of them would do something cool. Of course it would be the Gotham Awards that ends up doing something exciting, other than giving Tessa Thompson the recognition she deserves. Stepping around one of the hard lines drawn in the sand by other award shows, The Gotham Awards is introducing gender neutral categories for many of their awards, and we're here for it. 
Why Gender Neutral Awards?
Is victory about crushing your competition, dominating in every way possible, being the very best that no one ever was, or is it about doing a bit better than the people you share a gender with. The Gotham awards are a celebration of indie filmmaking. Considering some of the best movies around come from independent creators, it makes sense that some of the best ideas on how to celebrate would come from them too. 
The Gotham Awards has replaced their categories for Best Actor and Best Actress with the unifying single category. Before, 5 actors and actresses were nominated for each binary category, but now there will be 10 nominees and one undisputed champion that can take it all home. This is following in the footsteps of Gotham's other gender-neutral awards for best breakthrough actor award. It's things like this that make you wonder why this isn't more common. 
It's Weird That Awards Were Ever Divided 
If you're giving awards, then why divide the victors off an arbitrary binary? Doesn't that mean that every single year a true champion isn't actually selected? In the tournament brackets of film and TV history, we've spent decades leaving the show at the semi-finals. Who would have actually won the award for Outstanding Continued Performance in a Leading Role in a Comedy Series at the 1968 Emmys, and why was it always going to be Lucille Ball? Would we have gotten another live-action Haunted Mansion already? Would we have had to ban Daniel Day-Lewis from performing?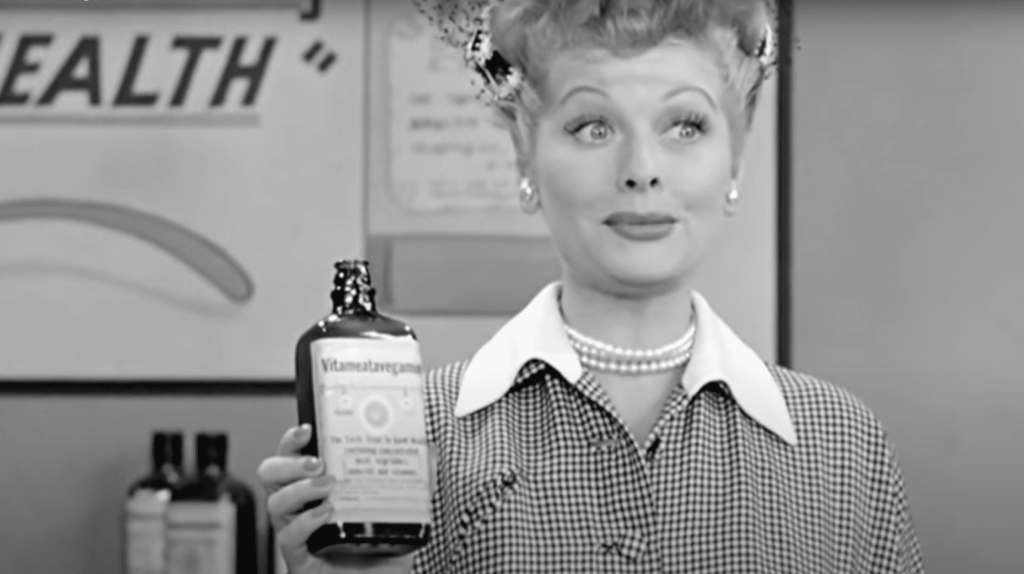 Image via Desilu Productions
Dividing awards along a gender binary is such a weird thing to do. The MTV Movies Awards and the Grammys don't do it anymore, and now the Gotham Awards is done with the binary too. Gender neutral awards allow people who don't fall along that binary to comfortably participate in this massive part of the industry without needing someone deciding for them which category they get to be nominated in. The only downside to other awards picking up on the trend is that a genderfluid person couldn't win the Oscar for best actor and actress on the same day anymore.
How do you feel about a gender neutral Gotham Awards? Tell us about it below 
Featured image via Photo by Gage Skidmore via Wikimedia Commons
Jessica Kanzler is a freelance writer and editor who lives with her wife and cats. Jessica has bad taste in tv and an MA in Rhetoric, Writing, and Digital Media studies. Talk to her about Frasier on Twitter @Jessicaakanzler
Leave a comment