1940 Batman Comic Book Auctioned At PWCC's November Premier Auction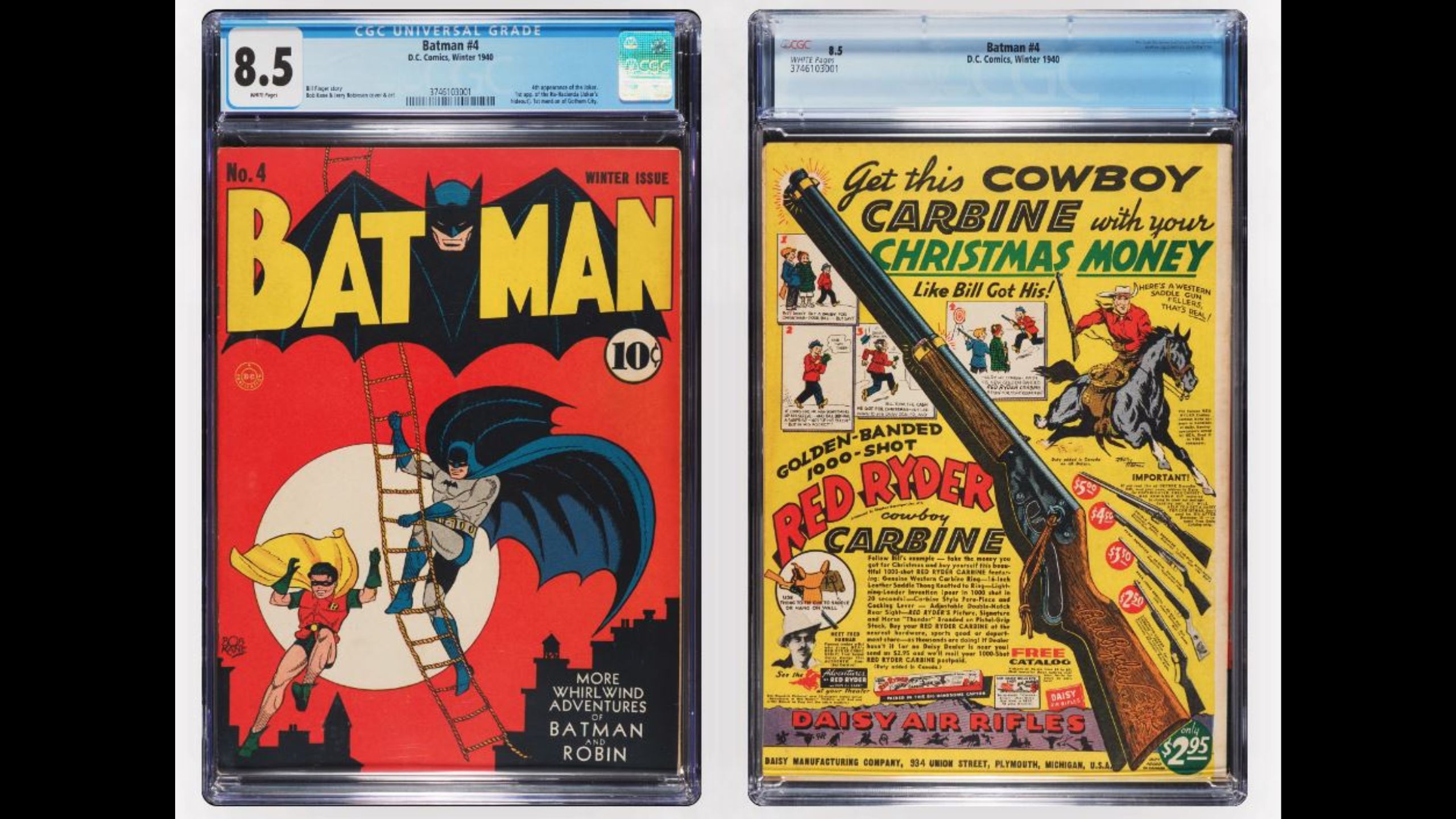 PWCC will auction a rarity starting today, November 3, one of the first official Batman comic books. It is Batman #4, which is in excellent condition, according to the auctioneer's comments. This 1940 Batman comic book tells the story of the Dark Knight seeking revenge for the murder of his parents.
In this issue, Gotham City is mentioned for the first time, and it is the fourth appearance of Batman's arch nemesis, the Joker. In this one, they also address for the first time this villain's lair, the Ha-Hacienda. It also shows the struggle of the world's greatest detective against the city's mafia.
1940 Batman Comic Book Opens Its Online Auction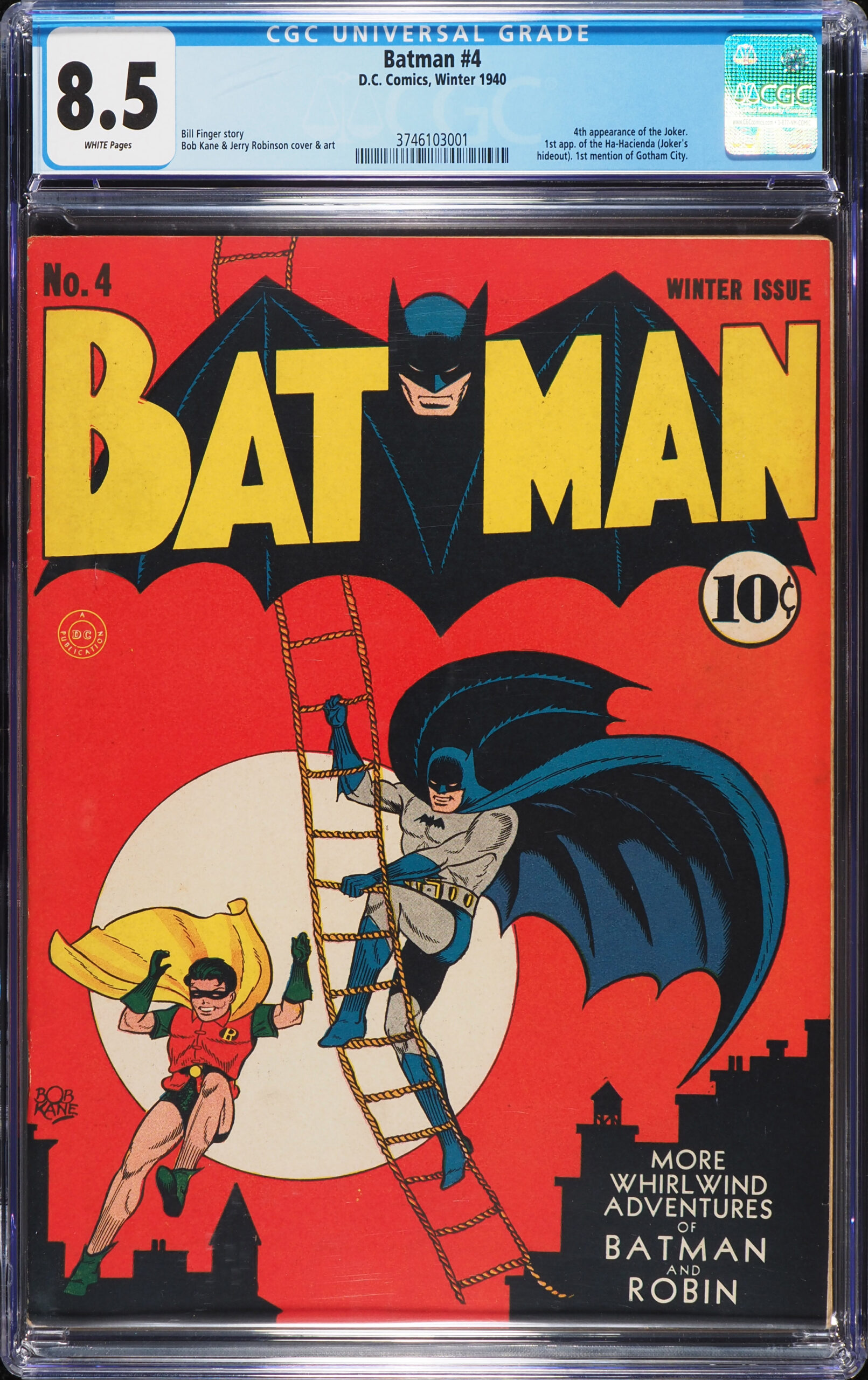 Image: PWCC
The Batman #4 comic book will be auctioned starting today, November 3, and ending on November 17 in bidding for the item, extended. PWC Marketplace will conduct this transaction with a starting price of $1,000. 
As for the 1940 Batman comic book, it is in good condition. It has a CGC score of 8.5. Only two issues beat this comic in terms of this rating. The comic is in such good condition that it looks new, which is rare considering it is over 80 years old. So asserted PWC Marketplace manager Zachary Kirkpatrick who said, "It's hard to find comics from that era in such a high grade."
We can see additional features in the description of this product. For example, Bob Kane, the character's creator, created the cover. It will also feature the Joker's murderous circus and Batman's showdown against the pirate Blackbeard and his crew. 
Featured Image Via PWCC 
I am a circus aerialist influenced by Dick Grayson and Spider-Man. Fortunate to write about the characters that inspired me. I also have a Bachelor's degree in Political Science and a Master's degree in International Trade.
Leave a comment