Boba Fett Comic Series Coming Soon From Marvel And Disney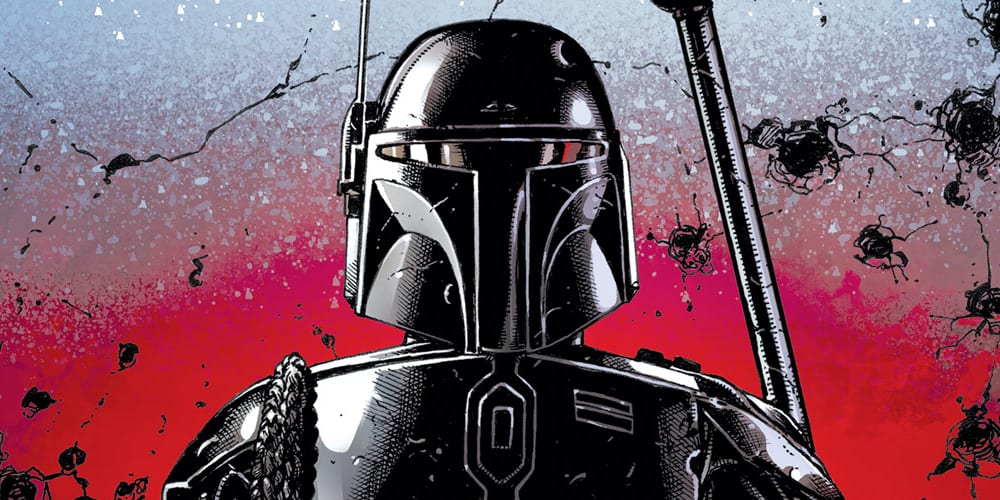 With The Book of Boba Fett coming out at the end of the year, it's not surprising that the Disney powerhouse wants to both capitalize on the excitement and drive more energy to the series. Well, it looks like they're succeeding because the new Marvel Comic series, Boba Fett: Nowhere to Hide already looks like a must-read book. Yet, all we have so far is an excellent first cover.
The Boba Fett Comic Series Will Show Us a New Side of the Legendary Outlaw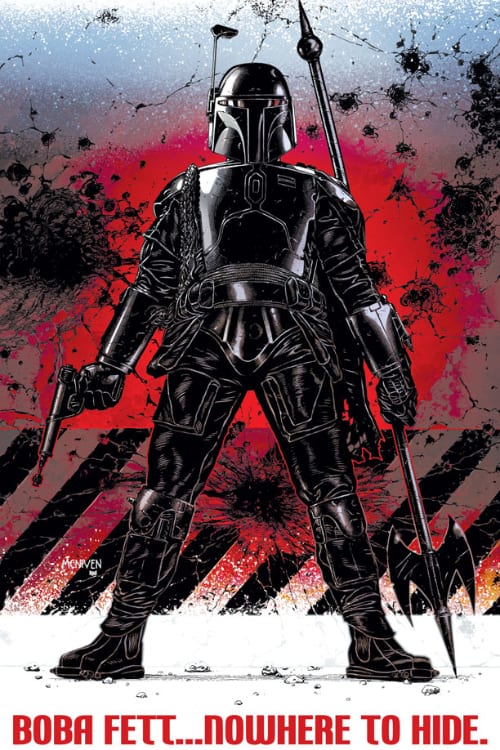 Okay, King in Black is getting a little too crazy now. (Image: StarWars.Com)
Who is Boba Fett? Well, even though we know more about him now than ever before, he's still mysterious. What was he up to between his father's death and the Star Wars Holiday Special? Of course, there are plenty of comics and novels that explore the character. However, pretty much all of those stories, especially the novels, are now under the out-of-canon "Legends" line. So, even if we think we know a lot about him, the new Boba Fett comic series can still surprise us.
And we're already getting a few. The cover depicts him in his classic costume but painted all-black. So, unless he's now hosting a Venom symbiote, there's a pretty dark story to tell. Then there's that weapon. No, not the blaster—that's a classic part. But that spear… ax…bo staff…thing. The official announcement from the official Star Wars website says it's a spear. But what kind of spear would have that much weight on the backend? Not even Eomer of Rohan could throw that bad boy effectively.
Regardless, Steve McNiven's cover is one of the best Star Wars covers ever produced. Many of the covers harken back to the posters for the original films. Those are beautiful, but this feels remarkably different. Hopefully, the comic series itself lives up to the Boba Fett on the cover.
Featured Image via Marvel Entertainment
Roman Colombo finished his MFA in 2010 and now teaches writing and graphic novel literature at various Philadelphia colleges. His first novel, Trading Saints for Sinners, was published in 2014. He's currently working on his next novel and hoping to find an agent soon.
Leave a comment