My Hero Academia's Chapter 354 Reveals Dabi's Effect On Hawks MHA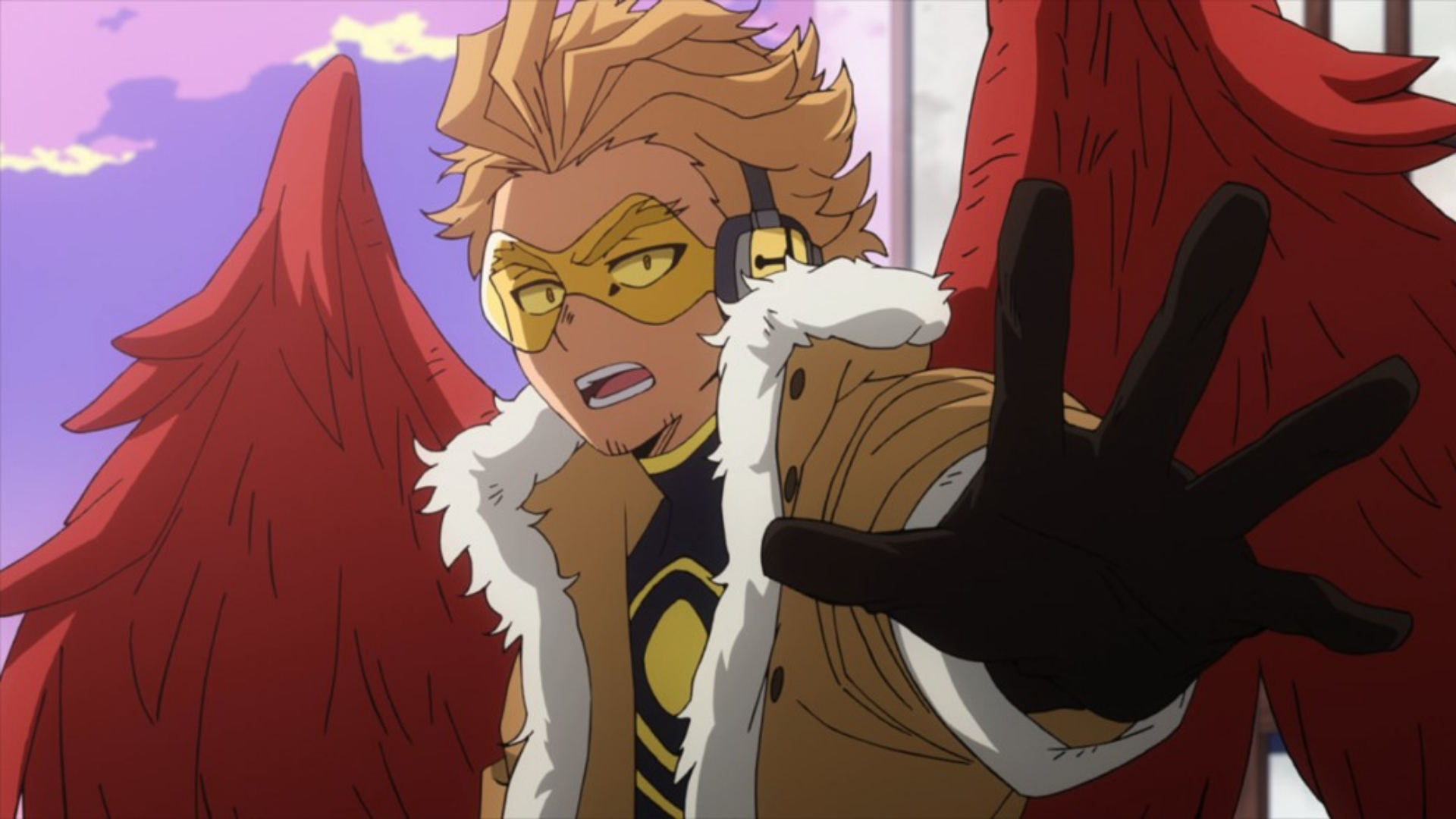 NOTICE:  This post contains spoilers for My Hero Academia Chapter 354!
The latest chapter of the popular shonen anime, My Hero Academia confirms what happened to Hawks MHA after the raid on Shigaraki's headquarters.
Chapter 354 Confirms What Happened To Hawks MHA After Fight With Dabi
In the Tartarus Escapees Arc, we can remember that Hawks MHA and Dabi went head to head. Hawks is the most powerful hero after the top hero, Endeavor. In comparison, Dabi's blue flames are considered to be hotter than that of Endeavor. So, their match-up during that fight sequence was nothing but intense.
Luckily, Hawks MHA was able to get out of the sticky situation. Yet, the damage Dabi has incurred upon him was devastating. And in Chapter 354, All For One, reveals the extent of such damages.
The duo of Hawks MHA and Endeavor is fighting All For One when All For One Mentions these words:
"Not even Recovery Girl could help you fully restore your wings. It was only with those prosthetic ones that you were able to reach this speed."
All For One said this while blocking a sneak attack from Hawks, taunting him about his speed. With these lines, we can definitely say that Dabi did quite an unrepairable damage to Hawks MHA.
Following what All For One said, Hawks can longer generate his wings. This is a sad revelation for My Hero Academia fans as Hawks is among the most popular characters in the show, and his huge red wings were his trademark. The injury must be so substantial that even Recovery Girl couldn't help him regenerate them to the fullest.
The chapter did not mention it, but the prosthetic wings might be the brainchild of those in the Support Course. Hawks might be adjusting to his brand new wings. We've seen another prosthetic user in this latest arc in the guise of the Bunny Hero, Mirko. Despite the handicap placed on Hawks, he's keeping up with Endeavor in fighting against the main antagonist of My Hero Academia.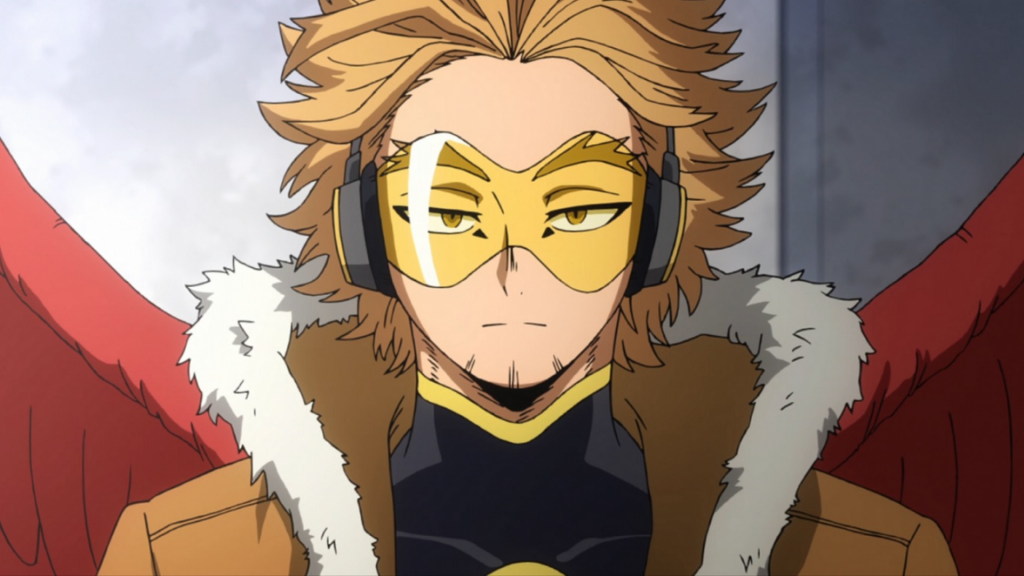 Netflix
Who is Hawks of My Hero Academia?
Takami Keigo, most commonly known as the Wing Hero, Hawks MHA, was the former No. 3 Pro Hero and currently the No. 2 Pro Hero.
Keigo's quirk, Fierce Wings, allows him to control his feathers telekinetically. He can shoot them at enemies like projectiles and even use his plumes as bladed weapons. With them, he is one of the fastest pro heroes. In a fight with a high-end mutated Nomu, Keigo was able to match its incredible speed, while Endeavor could barely keep up with it.
His feathers are durable and strong and can cut through objects or carry debris or large objects. But his quirk also has its weakness. The more he sheds his feathers, the smaller his wings become, affecting his ability to fly. When Hawks MHA has used all of his feathers, it will take at least two days for them to grow back. 
But the biggest weakness of his quirk is fire. And when he faced Dabi back then, he was ultimately fighting against his natural opponent. Although durable, his wings can easily be burned. And in the latest chapter, we finally know that Dabi's fire almost took out Hawk's wings.
Ever since his feathers were burnt and never recovered, he's been using prosthetic wings as a replacement. The long strand of feathers he used as a sword was also replaced by two katanas he now uses for battles.
Keigo has a troubled past. His father would verbally and physically abuse him while keeping him hidden in their home. Because he wasn't able to go outside, he thought that the heroes he saw on the television were just fictional characters. Despite all of the unfortunate things he endured, he strived his best to become better and be a good hero like his idol Endeavor.
My Hero Academia will return with its sixth season this October 2022.
Paul is many things. He's a fan of anime, superheroes, and everything in between. He dedicates his downtime to annoying the heck out of his cats and dog.
Leave a comment