STAR WARS: YODA #1 Releases This Fall 2022—Yoda's History Revealed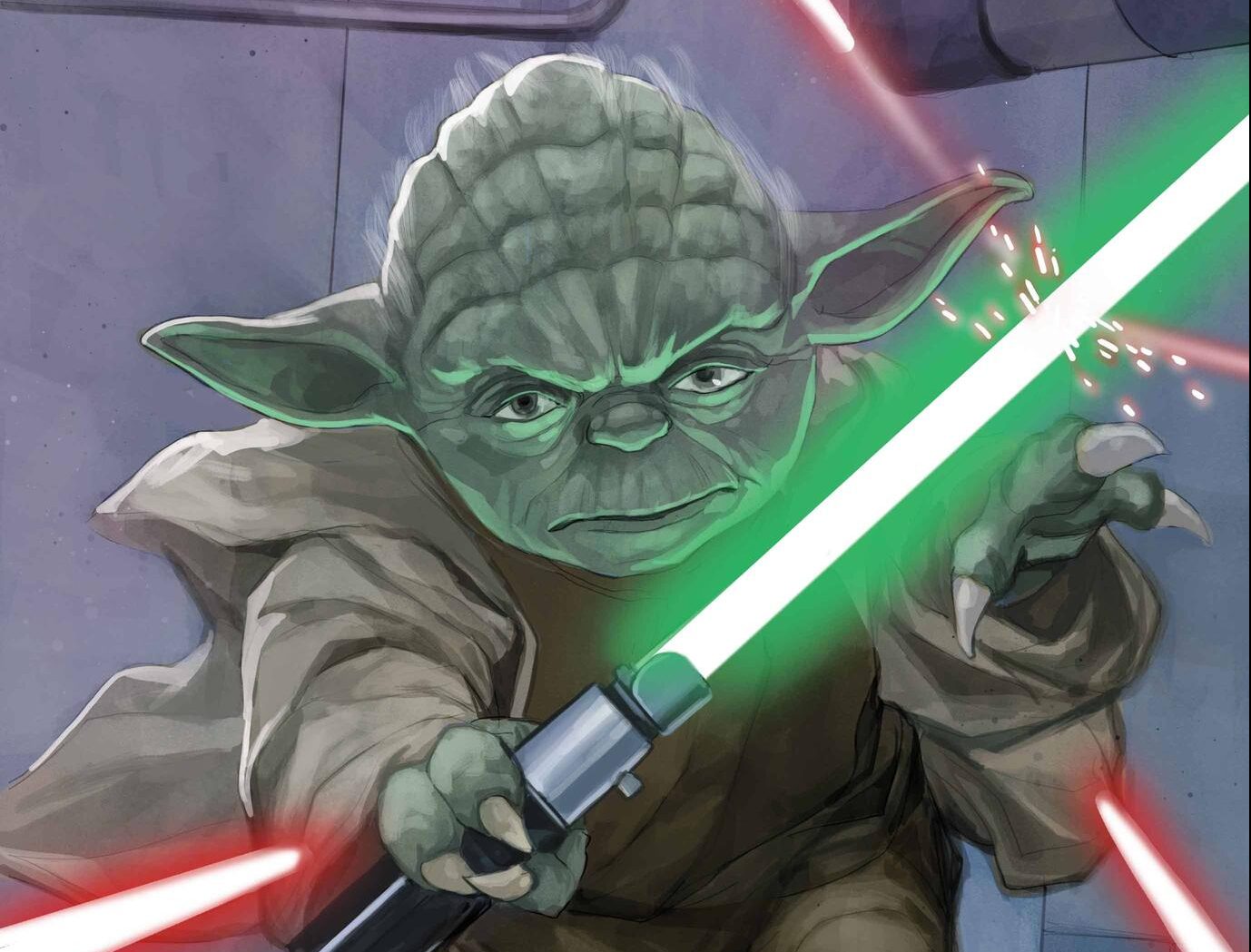 We know the Jedi life and story of Obi-Wan Kenobi, Luke Skywalker, and Rey Skywalker. Now, Marvel Comics has announced the very first issue of STAR WARS: YODA #1, which will premiere in October 2022. 
We all know Yoda as the little old green alien—a Jedi Grandmaster who is strong with the force. So, don't look down on his appearance for his athleticism and lightsaber skill make up for his size.
Yoda has seen his share of battles with strong foes like Count Dooku and Darth Sidious. He also became a master to almost twenty thousand Jedi during his lifespan.  After the events of Order 66, he exiled himself to Dagobah, until Luke began his training with him in Episode 5. After training Luke, he finally rested and became one with the force. His life during exile is unknown until the release of STAR WARS: YODA. 
The fans aren't the only ones excited to see Yoda's story. Some of the creators shared their excitement in an interview on Starwars.com Writer Cavan Scott shares that working on this on STAR WARS: YODA #1 has deepened his love for the character.
Meanwhile, another series writer Mark Panicca looks back at the importance of the character to his life. He mentions, 
"I've been wanting to do a Yoda book since I started working on the STAR WARS titles. Yoda is a very special character to me as he is to everyone working on this series. We all have our hearts and souls in this and I hope the fans enjoy it as much as we have putting it together. It's really unique and I'm very proud of it."
Seems like we'll set to know more about the life of Master Yoda through this series. And with the warm words, the creators have shared about the comics, we're expecting nothing but the absolute best!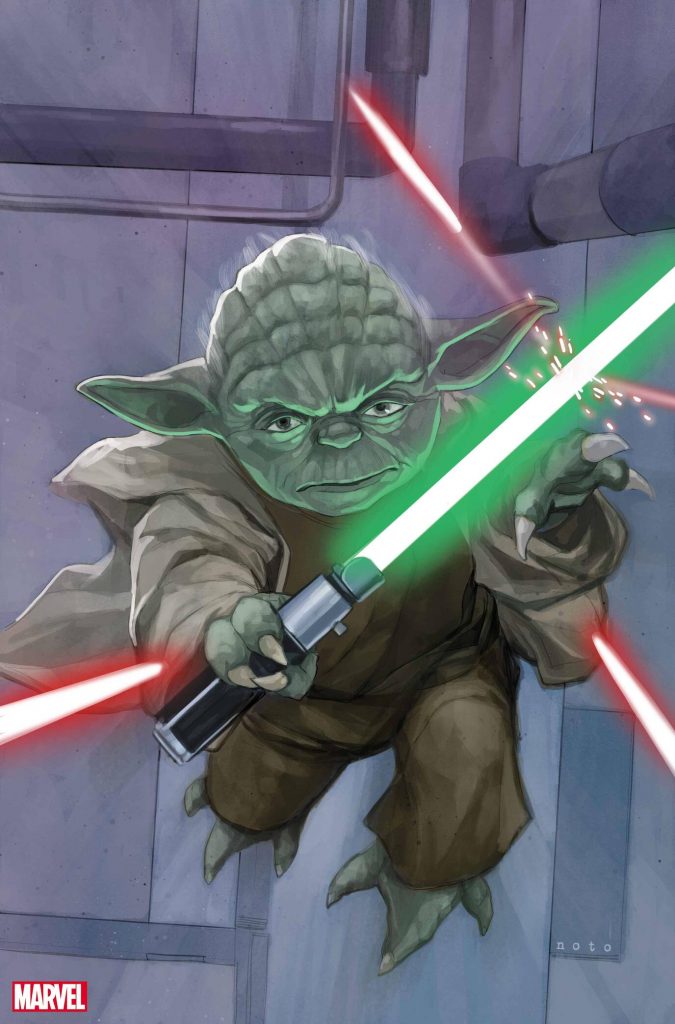 Marvel
What To Expect in STAR WARS: YODA #1
Marvel Comics announced a new limited issue of STAR WARS: YODA. The story takes place during his exile in Dagobah while reflecting on his life's adventures. The duo of Cavan Scott and Nico Leon will explore the unknown adventures of Yoda throughout this era of his life. The 10-issue series will be divided into three arcs by three creative teams. 
New York Times bestselling Cavan Scott and artist Nico Leon will start the series set during the Star Wars: The High Republic era. They say that this era is the golden age of the Jedi. We may see a young to middle-aged Yoda in this issue, and may he look as cute as Grogu in the Mandalorian series. 
The second arc of STAR WARS: YODA happens during the Prequel Trilogy and near the end of the Clone Wars. An era where the Sith is starting to rise in power and where the chosen one was born and lost. Writers Jody Houser and Marc Guggenheim and artists Luke Ross and Alessandro Miracolo will lead the second arc. 
In the final arc of STAR WARS: YODA will give new lenses to the Jedi Grandmaster side of Yoda. We might see a side of Yoda that will reveal something important that may happen in future Star Wars projects. 
Projects to Consume While Waiting for the Yoda Comics
We are in a treat as we wait for Star Wars: Yoda as Disney+ has announced they'll release more Star wars projects this year.
Meanwhile, expect a conclusion to Obi-Wan Kenobi's stories as the show will conclude this year. By next month, we'll be able to see Cassian Andor from Star Wars: Rogue One in his new series Star Wars: Andor. 
The Mandalorian and the Book of Boba Fett are also available on Disney+.
May we unravel the life of Yoda in STAR WARS: YODA #1 this October 2022. May the force be with you!
Paul is many things. He's a fan of anime, superheroes, and everything in between. He dedicates his downtime to annoying the heck out of his cats and dog.
Leave a comment