Is Will Byers Gay? 'Stranger Things' Stars Noah Schnapp and Millie Bobby Brown Settle It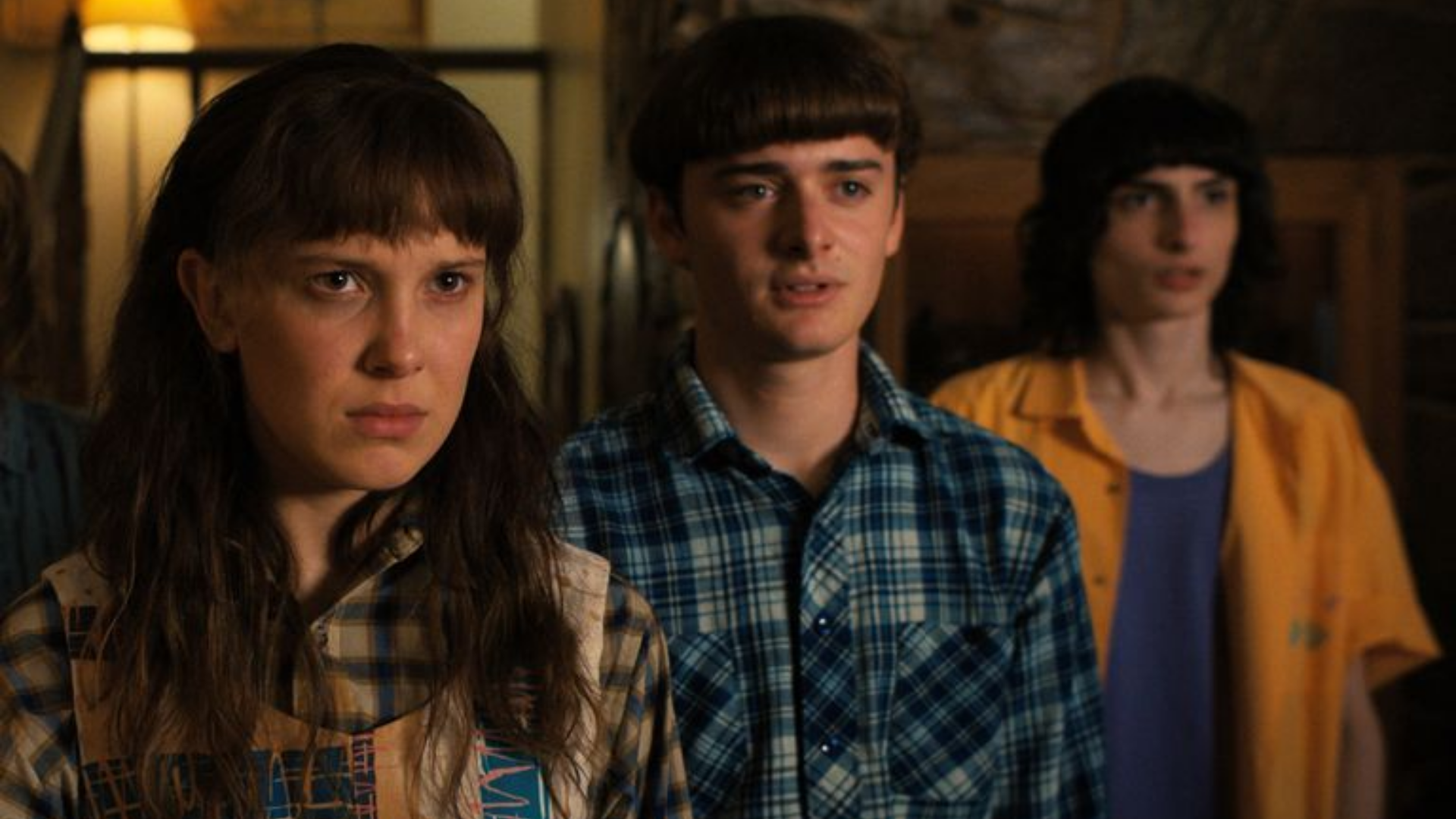 Stranger Things Season 4 Vol. 1 is finally streaming on Netflix, and the whole gang is back for more Upside Down adventures. But aside from the curse of Vecna and everyone's impending doom, viewers have a different question in mind. Is Will Byers gay?
Fans have been putting up theories since the end of the show's last season. And instances in that season have fueled fans' minds to ask about Will Byer's sexuality.
In one scene in Stranger Things Season 3, Will and Mike are in an argument. Will says to Mike, "You're destroying everything, and for what? So you can swap spit with some stupid girl?" To that, Mike quipped back, "El's not stupid. It's not my fault you don't like girls." While that scene ended happened years ago already, fans have used this as a premise for their theories.
Now, the latest season of Stranger Things has brought more points for fans to consider. In the first episode, Will and Eleven have to give a short presentation about a hero figure in their lives. While Eleven chooses David Harbour's Jim Hopper, Will chooses Alan Turing to be his hero. Alan Turing was a gay mathematician who was prosecuted because of his sexuality. Later on, he was placed under chemical castration to "correct" his "illness."
In the second episode, Mike visits the Byers over spring break, and that whole scene was too awkward to watch. Throughout that scene, Will feels defeated for being disregarded by Mike over Eleven. 
When Mike shares his regrets about not expressing his feelings toward El, Will is quick to reply to his best friend. He says:
"Sometimes, I think it's just scary, to open up like that — to say how you really feel, especially to people you care about the most," Will says. "Because what if — what if they don't like the truth?"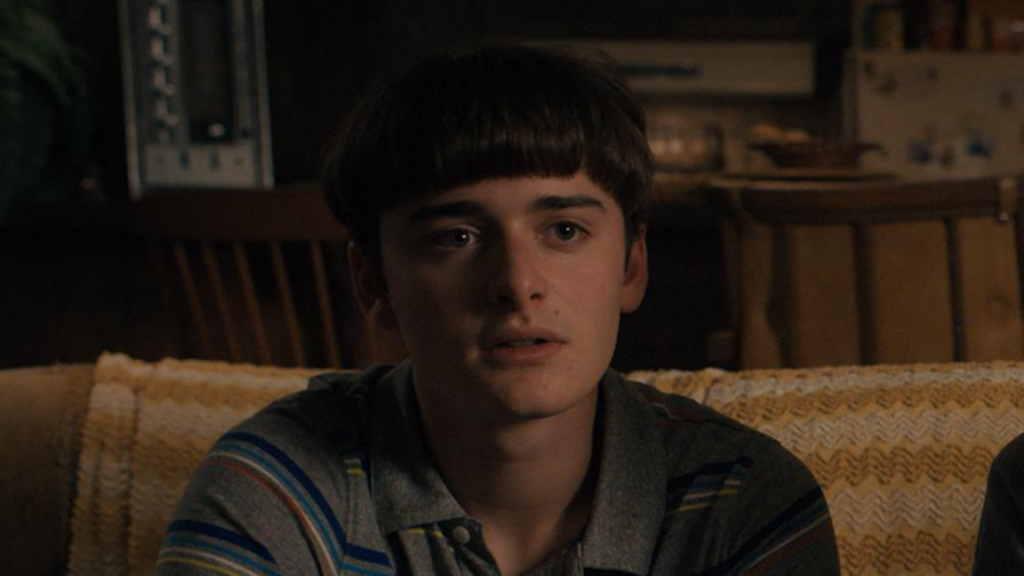 Netflix
Noah Schnapp and Millie Bobby Brown Answer "Is Will Byers gay?"
With those scenes in mind, fans were quick to ask about the real deal behind Will's sexuality. But in a recent interview with Variety, actors Millie Bobby Brown and Noah Schnapp have a different take on the debate. Schnapp says:
"I feel like they never really address it or blatantly say how Will is. I think that's the beauty of it, that it's just up to the audience's interpretation, if it's Will kind of just refusing to grow up and growing up slower than his friends, or if he is really gay." 
We can remember that the whole thrust of Will's character in Season 3 revolved around him and the rest of his friends. Millie Bobby Brown seconds Schnapp's answer, saying that it's okay not to label things in some cases.
"Can I just say, it's 2022 and we don't have to label things. I think what's really nice about Will's character is that he's just a human being going through his own personal demons and issues. So many kids out there don't know, and that's OK. That's OK to not know. And that's OK not to label things."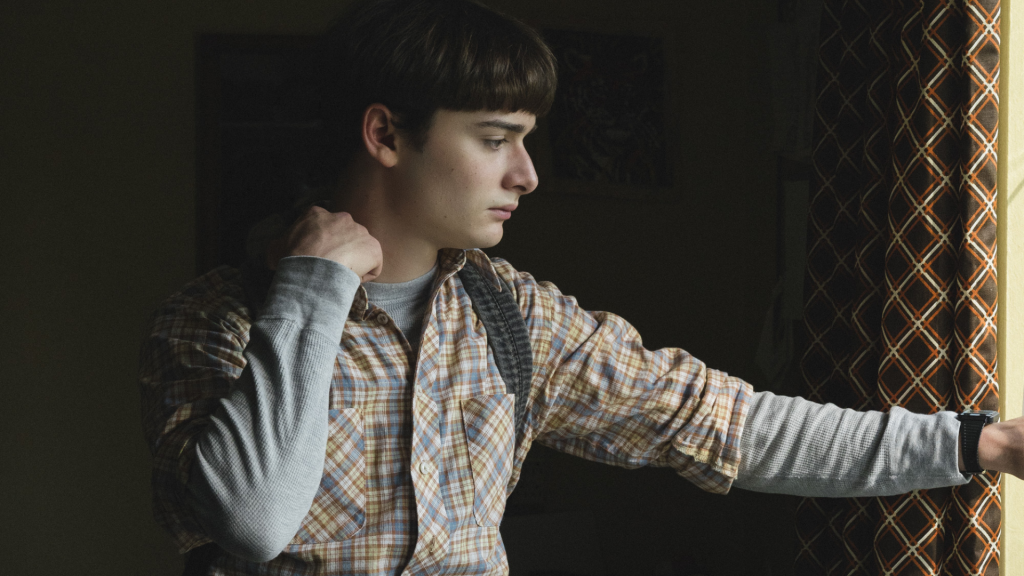 Netflix
Other Stranger Things Stars Have Different Answers to the Rumors
While Brown and Schnapp have a somewhat subtle answer to the rumors, David Harbor and Finn Wolfhard are a bit different.
In a video from Netflix Mexico, they share some thoughts on the rumor that Will and Eleven have a secret relationship. Harbour said that "Will is not interested in Eleven" and "he's interested in someone else in the group."
Finn Wolfhard, who plays Mike Wheeler, chimes in, saying that Will and Eleven's relationship was more of "brother and sister." They teased the viewers saying that we'll be able to see who Will is "very interested" in.
Shawn Levy, the executive producer of the show, said that everything has an intention in the show. He mentioned this in an interview with Entertainment Weekly:
"There is clear intention and strategy and real thought given to each and every character. So, if you came away from Volume 1 feeling those bread crumbs of plot and character, it's probably no accident." 
We've seen how masterful the narration for this show this season is as every thread perfectly connects to another. And based on what Levy had said, there's a clear intention to everything mentioned in the show. So, fans might be unto something with these fan theories. 
So, is Will Byers gay? The question still stands. It appears that we have to wait for Stranger Things Season 4 Vol. 2 for us to answer it finally. Do you agree with Brown and Schnapp's subtle answer to the question or do you think there's a need for a more definitive answer for the sake of proper representation? Share with us your thoughts in the comments!
Stranger Things Season 4 Vol. 1 is streaming now on Netflix, and Stranger Things Season 4 Vol. 2 will premiere on July 1. 
Paul is many things. He's a fan of anime, superheroes, and everything in between. He dedicates his downtime to annoying the heck out of his cats and dog.
Leave a comment